Sponsored by Chuck Palahniuk's Adjustment Day, on sale now from W. W. Norton.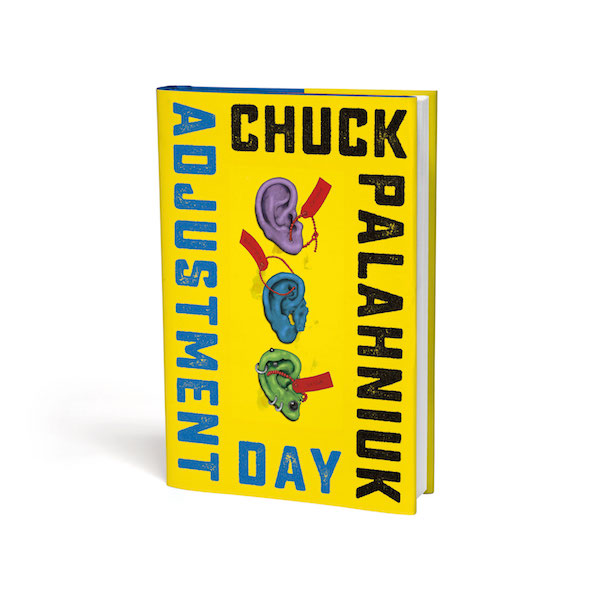 ---
Ms. Marvel Movie is "Definitely, Sort Of" Happening
In a tweet over the weekend, news broke that Marvel Studios is planning to add Ms. Marvel/Kamala Khan to the MCU after the audience meets Captain Marvel. Marvel Studios president Kevin Feige says, "Ms. Marvel [the movie] is definitely sort of in the works. We have plans for that after we've introduced Captain Marvel to the world." Ms. Marvel is a fan favorite, and our fingers are crossed at BR HQ that she gets her own movie.
Nancy Drew Gets a Intersectional, Queer Makeover
In more comics happenings, Dynamite Entertainment has introduced a new, modern Nancy Drew series with characters of color, an openly feminist main character, and an openly queer best friend George. "Our Nancy is all sass and brains and indomitable will. She's ultimately the hero that saves the day. And that's important. I think she's absolutely a hero for young girls to look up to, as Nancy has always been," says writer Kelly Thompson.
New Teasers for George R. R. Martin Stuff Over at SyFy
George R. R. Martin's 1987 novella Nightflyers is being adapted over at SyFy, and the teaser trailer is now available. "The series follows eight maverick scientists and a powerful telepath who embark on an expedition to the edge of our solar system aboard The Nightflyer – a ship with a small tightknit crew and a reclusive captain — in the hope of making contact with alien life." Of course, things go badly. Take a look.