Hello mystery fans! It has been a week overfloweth with NEWS so buckle up!
On Book Riot and Around the Internet
Alice and Kim talked about a bunch of interesting true crime novels on the For Real podcast which has quickly become one of my favorite podcasts.
---
Sponsored by Poisoned Pen Press
The twenty brand new crime stories in this book have been specially commissioned to celebrate the tenth anniversary of CrimeFest, described by The Guardian as "one of the 50 best festivals in the world." The editors are Martin Edwards and Adrian Muller. Contributors include Lee Child, Ann Cleeves, Jeffery Deaver, and Ian Rankin
---
Delicious Deaths: 6 Culinary Murder Mysteries
Upcoming Mystery Releases Worthy of Confetti Cannon
5 True Crime TV Shows Based On Books That You Probably Didn't Realize Were Adaptations
If you haven't entered to win 15 (FIFTEEN!) of this year's awesome mystery/thriller releases that Book Riot is giving away you really should!
Adaptations and News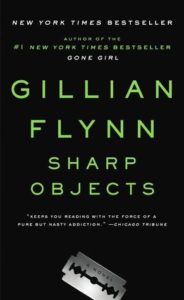 The teaser trailer for Gillian Flynn's Sharp Objects limited series adaptation is HERE! This was Flynn's first novel about a journalist who returns to her hometown after a girl is murdered. Like her other novels, expect dark twists, family drama, and a whole lot of bite! The limited series will air on HBO in July and stars Amy Adams, Patricia Clarkson, and is directed by Jean-Marc Vallée (also directed the adaptations of Big Little Lies and Wild.)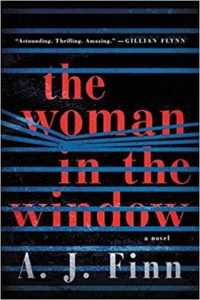 Amy Adams will be starring in The Woman in the Window adaptation. So basically Amy Adams is starring in all the thriller adaptations now and I am totally fine with this. If you haven't picked up the book yet, it's about an agoraphobic psychologist who thinks she sees a crime committed, but isn't sure what to do, or if she'll be believed…
Submissions for the 2018 Eleanor Taylor Crime Fiction writers of color award are now OPEN! The award is a $1,500 grant to an emerging writer of color. Writers have until June 15th to submit applications ,so chop-chop. For all the information you need, check out the Sisters in Crime site here.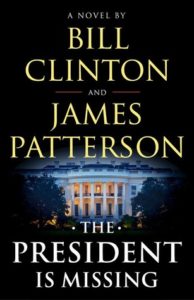 First James Patterson teamed up with former President Bill Clinton to write a thriller—I know!–and now they've announced they've selected their narrator for The President is Missing (Hachette, June 4) and it is Dennis Quaid. And even though Quaid has played Clinton in an HBO/BBC film, I am an old and I will be imagining InnerSpace Quaid narrating this thriller, thank you very much.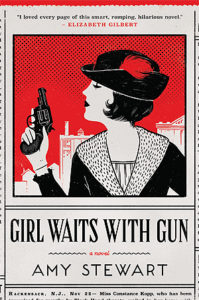 Amy Stewart's Girl Waits with Gun will be an hour long series on Amazon! The novels are based on the real life Constance Kopp, who in 1914 was the first female sheriff in the U.S.
Agatha Christie's The Murder of Roger Ackroyd and The Murder on the Links will be in the public domain on January 1, 2019. You can check out the list of films, music, art, and literature that also joins Christie's work here.
The upcoming film Nancy Drew and the Hidden Staircase has cast Sophia Lillis (Beverly Marsh in the IT remake) as Nancy Drew.
True Crime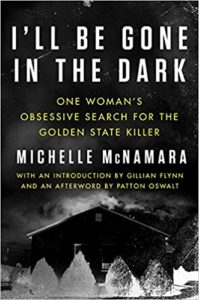 (TW: rape) The suspect believed to be the East Area Rapist/Golden State Killer has been arrested after 40 years of open cases. I hope this brings some peace to the many victims and their families. If you want to read more about the case I'll Be Gone in the Dark: One Woman's Obsessive Search for the Golden State Killer by Michelle McNamara is fantastic. (Review) (The audiobook is narrated by Gabra Zackman with a calm, smooth voice and Patton Oswalt and Gillian Flynn narrate their own parts.) And if you'd like to help the rape kit backlog problem RAINN has a helpful page for contacting Congress and there's the program End the Backlog.
Interview
How Ausma Zehanat Khan crafted a mystery based on Canadian and international real-world events: Khan tells CBC Books how she wrote A Dangerous Crossing
Watch Now
Backstabbing for Beginners: Based on Michael Soussan's memoir, the film is a political thriller about a UN worker who uncovers a massive corruption in the Oil-for-Food Programme. The film stars Ben Kingsley, Theo James, and Jacqueline Bisset. Now in theaters, watch trailer.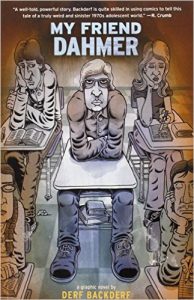 And now available to buy digital, rent, and DVD: My Friend Dahmer. Adapted from Derf's graphic novel about Jeffrey Dahmer when he was in high school, right before he became a serial kiler. (Review for graphic novel) (Trailer for film)
 Kindle Deals

A Spy in the House (The Agency #1) by Y.S. Lee is $1.99 (Review)
In a Cottage in a Wood by Cass Green is $1.99 (Review)
A Curious Beginning (Veronica Speedwell Mystery #1) by Deanna Raybourn is $2.99 (Series review)
The Shining Girls by Lauren Beukes is $2.99 (LOVE her work. Dark, time traveling serial killer.)
A Bit of My Week In Reading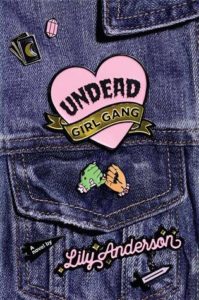 I have never downloaded a book faster than I did when I heard about Lilly Anderson's Undead Girl Gang. A smart-mouthed Wicca teen brings back dead teen girls in order to solve their murders. I am loving this book so far!
In I-make-poor-reading decisions: I started reading right before bed a non-fiction book about a Brazilian hitman who has murdered almost 500 people. In my defense the book is really interesting so far so it's not like putting it down was an option: The Name of Death by Kléster Cavalcanti,Nicholas Caistor (translator).
I finished a delightful memoir that read like a British comedy about an eighteen-year-old woman whose father made her join MI5 as a secretary in the '50s: MI5 and Me by Charlotte Bingham.
Browse all the books recommended in Unusual Suspects previous newsletters on this shelf. And here's an Unusual Suspects Pinterest board.
Until next time, keep investigating! And in the meantime come talk books with me on Twitter, Instagram, and Litsy–you can find me under Jamie Canaves.
If a mystery fan forwarded this newsletter to you and you'd like your very own you can sign up here.