This edition of Today in Books is sponsored by What The Night Sings By Vesper Stamper from Random House.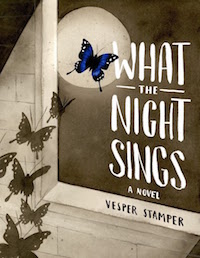 ---
The Teenager Who Invented Science Fiction Is Focus of Next Genius Season
National Geographic has announced that the focus of season three's scripted bio series Genius will be—drum roll… Mary Shelley! The teenager who invented science fiction when she authored Frankenstein sure sounds like an excellent choice considering her interesting life. Now to wait for who will play her.
Two Parkland Survivors Get Book Deal
The survivors of the school shooting in Parkland, FL are keeping to their word about not going anywhere until they see gun reform to end mass shootings. Siblings David Hogg and Lauren Hogg, survivors of the Marjory Stoneman Douglas High School massacre, now have a book deal with Random House. On June 5th you can read #NeverAgain: A New Generation Draws the Line.
Dennis Quaid To Narrate The President Is Missing
This summer's hit thriller sure seems to be going to James Patterson and former President Bill Clinton teaming up to write The President is Missing. And now it's been announced that Dennis Quaid will be narrating the audiobook. Not sure about you but I'll be imagining Innerspace's Quaid trying to save the President.
And don't forget to enter to win 15 of the year's best mysteries so far!