Welcome to Check Your Shelf! This is your guide to all things book talk worth knowing to help librarians like you up your game when it comes to doing your job (& rocking it).
"Check Your Shelf" is sponsored by Automated Books, publisher of Divining Another Dream and creator of Google Play App Multiplicity.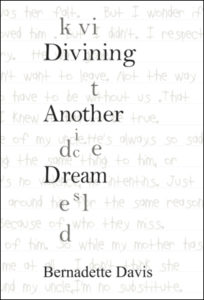 Nine-year-old Laiza Wendel can't remember anything because her memory consists only of events in her future. But for her, the future suddenly begins to look… short. She believes it means she will die soon, but she can't see how. Her teacher and friends want to help her overcome her new and unusual fear of getting hurt, but Laiza knows that they can't help unless she shares the secret about how she sees. Will she be able to determine what's wrong before her world falls apart?
---
Libraries & Librarians
Book Adaptations in the News
Books in the News
Race and the RWA
Over the last few weeks, there has been a significant amount of discussion around the Romance Writers of America, the RITA Awards, and the lack of inclusivity for authors of color.
By the Numbers
Award News
All Things Comics
Audiophilia
Book Lists, Book Lists, Book Lists
Bookish Curiosities & Miscellaneous
Level Up
Do you take part in LibraryReads, the monthly list of best books selected by librarians only? Whether or not you read and nominate titles, we'll end every newsletter with a few upcoming titles worth reading and sharing (and nominating for LibraryReads, if you so choose!). Links here will direct to Edelweiss digital review copies. These books hit shelves in July, giving you plenty of time to read and nominate by May 20th.
Thanks for hanging out! We'll see you back here in two weeks with another edition of Check Your Shelf.
–Katie McLain, @kt_librarylady on Twitter
Currently reading Annihilation by Jeff VanderMeer