Welcome back to In The Club, a newsletter of resources to keep your book group well-met and well-read. Let's dive in.
---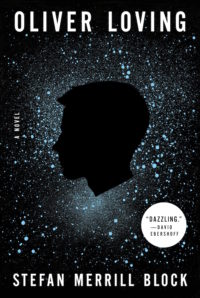 This newsletter is sponsored by Flatiron Books.
A family in crisis, a town torn apart, and the boy who holds the secret has been cocooned in a coma for ten years.
A moving meditation on the transformative power of grief and love, a slyly affectionate look at the idiosyncrasies of family, and an emotionally-charged page-turner, Stefan Merrill Block's Oliver Loving is an extraordinarily original novel that ventures into the unknowable and returns with the most fundamental truths.
---
Giveaway alert! You could win 15 of the year's most exciting mysteries so far, and what a list it is. Enter right here; it's open through May 9, so your book group has plenty of time for everyone to enter!
Where's my confetti canon? There's a new Tana French standalone novel coming in October!
Book group bonus: Read all of French's other books before October. (I'm only half-kidding; there are six Dublin Murder Squad books, so you could theoretically do it!)
What's the BuzzFeed book club reading? PageTurners put together this list of books about the immigrant experience.
Book group bonus: Discuss whether or not you'd ever want to (or currently do) participate in an online book club! If yes, what would the ideal set-up be? If not, why not?
Additional bonus: Generate your own list of favorite immigrant experience books inside your group, then compare and contrast!
Need some inspiration? Here's a list of books about overcoming obstacles.
Book group bonus: Have everyone booktalk the most heartening, uplifting, or inspiring book they own at the next meeting. I guarantee warm fuzzies.
Get them on your radar: The Guardian has 50 newer writers worth checking out. Big cosigns on Ocean Vuong, Joe Ide, Jane Harper, and Maggie Nelson from the Book Riot crew.
Book group bonus: How often does your group read newer/debut authors, and how often established ones? Any particular reasons why or why not? It's worth a discussion!
Need more short story options? Liberty has you covered with 100 must-read collections.
Book group bonus: This may seem silly/minimalist, but for book groups that are very strapped for time, you can even just pick one short story in a collection to read and discuss.
Needs more art: I love this list of books about art that aren't "art books".
Book group bonus: Pair with a trip to your nearest museum! And if you can't get to a museum, pick a keyword and SFMOMA will text you images of related works.
Murder they wrote: Need a fast-paced page-turner for your next discussion? Here are eight murder mysteries that will keep you reading and keep you talking.
Book group bonus: I have always wanted to play the Clue board-game with a group of die-hard mystery fans. This is your chance!
And that's a wrap: Happy discussing! If you're interested in more science fiction and fantasy talk, you can catch me and my co-host Sharifah on the SFF Yeah! podcast. For many many more book recommendations (including the occasional book club question!) you can find me on the Get Booked podcast with the inimitable Amanda.
Your fellow booknerd,
Jenn
More Resources: 
– Our Book Group In A Box guide
– List your group on the Book Group Resources page