Hello, fellow humans! This week's newsletter is my quarterly-ish update on some of the great nonfiction books that have come out in paperback in the last few months.
I think I've mentioned before how about paperback is my preferred reading format. I still love physical books, but hardcovers are both expensive and heavy to carry around. I think a trade paperback is the perfect way to read, so I'm always looking for the moment when a book I've been coveting finally releases in paperback. Here are 16 that I think are worth your dollars and attention:
---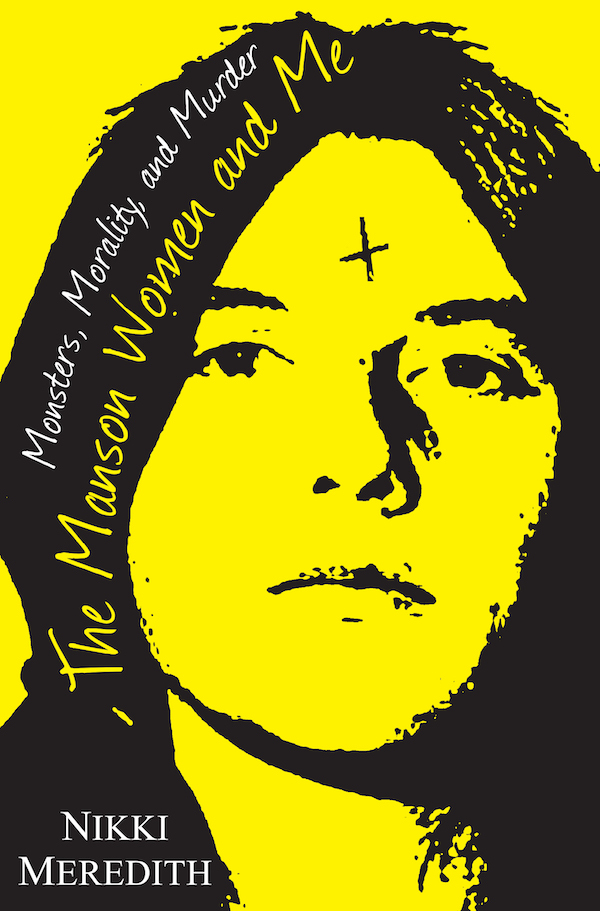 Sponsored by THE MANSON WOMEN AND ME by Nikki Meredith published by Citadel Press.
Journalist Nikki Meredith writes of her experience visiting Leslie Van Houten and Patricia Krenwinkel in prison…As Meredith got to know Krenwinkel and Van Houten over the years, she increasingly came to wonder how seemingly normal people can come to commit such vicious, barbaric acts.  Meredith asks the questions that have nagged many of us for years—how does this happen?
---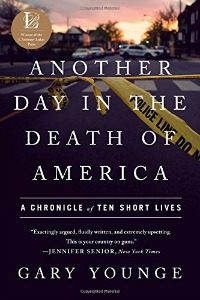 Another Day in the Death of America by Gary Younge – A look at American gun violence through stories of the 10 children killed in a single 24-hour period. This one is incredible.
The Unsettlers by Mark Sundeen – A work of immersive journalism about people in "search through the simple life in today's America."
Storm in a Teacup by Helen Czerski – An introduction to the world of physics told through everyday life like popping popcorn and fridge magnets.
The One-Cent Magenta by James Barron – "Inside the quest to own the most valuable stamp in the world."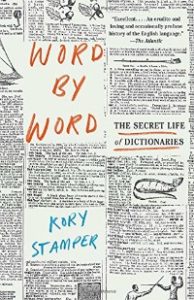 Word by Word by Kory Stamper – The secret life of dictionaries as told by a lexicographer and editor for Merriam-Webster!
American Hookup by Lisa Wade – An analysis of hookup culture on college campuses, tied to a broader history of sexuality, higher education and feminism.
All the Lives I Want by Alana Massey – "Essays about my best friends who happen to be famous strangers."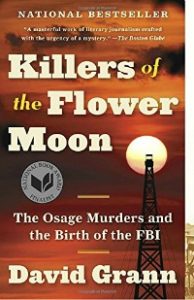 Killers of the Flower Moon by David Grann – An investigation into the historical murders of members of the Osage Nation, and the early story of the FBI.
Age of Anger by Pankaj Mishra – An attempt to explain the current wave of "paranoid hatreds" that have become nearly everyday occurrences in the modern world.
Somebody with a Little Hammer by Mary Gaitskill – A wide-ranging essay collection that includes political adultery, Björk, and porn star Linda Lovelace.
Love and Trouble by Claire Dederer – A middle-aged mother reflecting on how the emotional intensity of her teenage years mimics her emotional experience now.
The Home that Was Our Country Alia Malek – A history of Syria told through the stories of people who lived in the same apartment building as the author's grandparents.
The Stranger in the Woods by Michael Finkel – "The extraordinary story of the last hermit" and a meditation on the value and difficulty of solitude in the modern world.
Radium Girls by Kate Moore – The true story of hundreds of girls who toiled in factories painting radium on clock dials, before anyone knew radium could cause immeasurable harm.
Cannibalism by Bill Schutt – A history of cannibalism and the role it plays in evolution and human history.
Dear Friend, from My Life I Write to You in Your Life Yiyun Li – A love letter to books written over two years where the author was battling suicidal depression.
Over at Book Riot…
Steph shared six words of narrative journalism that challenge long-held beliefs. I've only read one book on the list – Being Mortal by Atul Gawande – but the rest also sound fascinating!
My For Real podcast co-host, Alice, suggests five books about overcoming obstacles. So inspiring!
I also loved Lisa's post of books by disabled people to tell their own stories. She makes some great points about what it means for abled people to speak on behalf of the disabled, and encourages readers to listen better.
Love cosmetics? Hattie has seven makeup books for cosmetics geeks. This is… not me, but this is a fun list anyway.
ALSO! Book Riot is hiring an Advertising Sales Manager. We strongly encourage women, individuals with disabilities, and people of color to apply. To view position description and apply, go here.
And that's all for this week! Find me on Twitter @kimthedork, and co-hosting the For Real podcast here at Book Riot. Happy reading!