This edition of Today in Books is sponsored by the New York Times bestselling author of The Secret of Flirting, Sabrina Jeffries.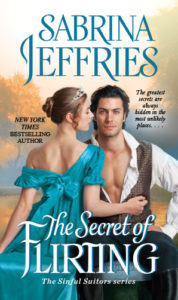 ---
Amazon Strips Rankings From Romance Titles
As early as March 22, romance authors noticed that their titles were removed from Amazon's Kindle bestseller list. The policy change has affected ebooks tagged erotica published both independently and by traditional publishers, and effectively prevents the books from showing up very high in searches. There's speculation that Amazon quietly made the change in anticipation of the FOSTA ("Fight Online Sex Trafficking Act") bill becoming law.
A Star-Studded Staged Reading Of Between The World And Me
Ta-Nehisi Coates's Between the World and Me will have its first theatrical reading April 2-3 at New York's historic Apollo Theater. Moreover, the cast headlining the reading includes Common, Angela Bassett, and Susan Kelechi Watson of This Is Us. GRAMMY-nominated jazz musician and composer Jason Moran will be contributing music to the program.
Debut Author Weike Wang Wins PEN/Hemingway Award
PEN America awarded Wang the $25,000 award for her debut novel, Chemistry. This year's judges described Wang's novel about a graduate on the cusp of making life-changing decisions as a "brilliant book" written in "elliptical prose, spare and clean as bone." Seán Hemingway, Ernest Hemingway's grandson, will present the award to Wang on April 8 at a ceremony in Boston.