My plan was to make this week's newsletter entirely about all of the awesome new books that are coming out in early March. But then there was some significant news about Sherman Alexie, the allegations against him, and his awards prospects that feels important to open True Story with this week.
Late last Friday, the American Library Association announced that Alexie had declined the Carnegie Medal that he was awarded for his memoir You Don't Have to Say You Love Me. Rather than recognize one of the other finalists – The Doomsday Machine by Daniel Ellsberg or Killers of the Flower Moon by David Grann – the ALA has elected not to award the nonfiction medal this year. Shortly after, Alexie's publisher announced that they'd be delaying the paperback edition indefinitely at Alexie's request.
---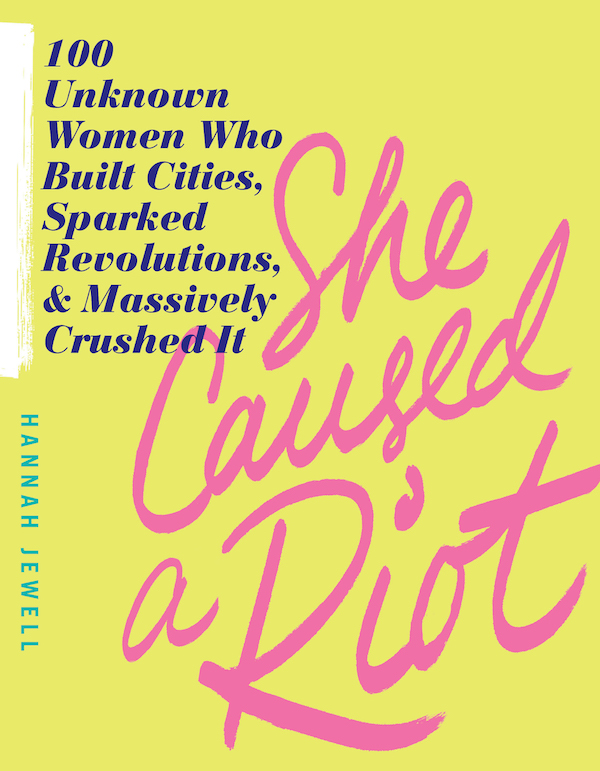 Sponsored by She Caused a Riot by Hannah Jewell
When you hear about a woman who was 100% pure and good, you're missing the best chapters of her life's story.
She Caused a Riot is an empowering, no-holds-barred look into the epic adventures and dangerous exploits of 100 inspiring women who were too brave, too brilliant, too unconventional, too political, too poor, not ladylike enough and not white enough to be recognized by their contemporaries.
From 3rd-century Syrian queen Zenobia to 20th-century Nigerian women's rights activist Funmilayo Ransome-Kuti, these are women who gave absolutely zero f**ks, and will inspire a courageous new movement of women to do the same.
---
Like many others, I wasn't especially impressed with Alexie's initial statement about the allegations of sexual harassment. Although I don't know what kind of "atonement scale" we should be looking at for all of this, I do think these are some good, concrete steps to take as part of an effort to step back and consider the consequences of his treatment of women and his standing in the literary community.
New Books!
And with that, I'm glad to be moving on to something more fun – new books! These eight books on my radar have all been published in late February or early March.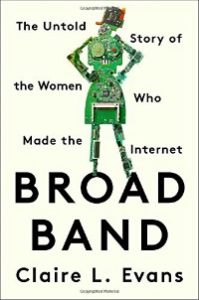 Broad Band by Claire Evans – I am all in for books on the contributions of women to the major scientific and technological advances of our time. Broad Band is "the untold story of the women who made the Internet" and has such an awesome cover.
Ask Me About My Uterus by Abby Norman – Norman chronicles the quest to discover the cause of her chronic, serious, life-plan-altering pain (endometriosis) and explores the historical, sociocultural and political context that fails to take women's pain seriously.
Eloquent Rage by Brittney Cooper – A look at Black women's anger and how it fuels the impact of awesome women like Serena Williams, Beyoncé, and Michelle Obama. "This book argues that ultimately feminism, friendship, and faith in one's own superpowers are all we really need to turn things right side up again."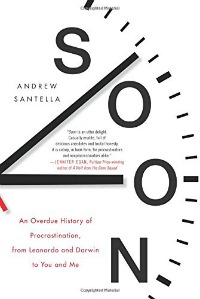 Soon by Andrew Santella – The subtitle for this one – "an overdue history of procrastination, from Leonardo and Darwin to you and me" – really makes me laugh. In the book, Santella offers a defense of procrastination, looking to science and history to explain why we do it and and why we shouldn't feel bad.
Stealing the Show by Joy Press – A cultural journalist looks as the rise of female showrunners behind popular television series (think Shonda Rhimes, Tina Fey, and Mindy Kaling), and what it took to get here.
Too Afraid to Cry by Ali Cobby Eckermann – "Stolen from her family as an infant, a prize-winning poet recounts her arduous journey to reconnect with the Aboriginal culture of her birth."
The Last Wild Men of Borneo by Carl Hoffman – Two modern adventurers sought a treasure possessed by the legendary 'Wild Men of Borneo.' One found riches. The other vanished forever into an endless jungle." Dun dun dun!
Shrewed by Elizabeth Renzetti – Based on decades of writing and reporting, this book is "a book about feminism's crossroads," exploring everything from why public spaces are inhospitable to women, and how Carrie Fisher is connected to Mary Wollstonecraft. I'm in!
And that's all for this week! As always, find me on Twitter @kimthedork, and happy reading! – Kim