This edition of Today in Books is sponsored by The Merry Spinster: Tales of Everyday Horror, Mallory Ortberg. Published by Henry Holt.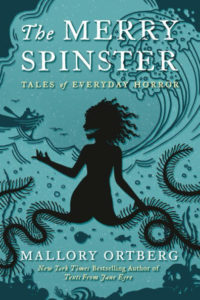 ---
Anthony Scaramucci Gets A Book Deal
The former White House Communications Director signed a deal with Hachette for his book, The Blue Collar President: How Trump Is Reinventing the Aspirational Working Class. Scaramucci told the New York Post that the book will tell the story of "an entrepreneur writing about an entrepreneur who has now ascended into the presidency." His earlier attempt at a book, a tell-all tentatively titled I Did It My Way, had no takers.
Ava DuVernay Will Direct DC's New Gods
The director of A Wrinkle in Time has come on board to direct New Gods at Warner Bros. First released in 1971, the comic follows natives of two planets, one idyllic and one dystopian, whose people call themselves gods, and who live outside of normal time and space. New Gods is part of the studio's DC Extended Universe.
When Television Influences Books
Simon & Schuster will publish the fictional novel, Marriage Vacation, from the TV Land series Younger, which is set in the world of publishing. The book is inspired by a tell-all novel one of the characters writes about her ex-husband and boss at a publishing company, which Liza, the main character, has the opportunity to edit. Marriage Vacation "tells the story of a woman who leaves her marriage to go on a journey of self-discovery."