Welcome to Book Riot's Events Newsletter, hosted by me, María Cristina. I'm experience some serious FOMO looking at all these things that I can't realistically be at, and I apologize if I'm inducing a little FOMO in you. But hopefully there's at least one thing within an acceptable radius of yourselves! Clear your calendars on the following dates, my reading friends.
---
Live your best bookish life with our New Release Index. It's a fantastically functional way to keep track of your most anticipated new releases. It's available exclusively to Book Riot Insiders. Subscribe to Book Riot Insiders!
---
IRL GATHERINGS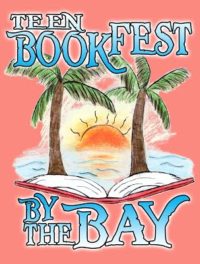 Teen Bookfest by the Bay: February 17 in Corpus Christi, TX
Educators and librarians doing what they do best: awesomeness. In this particular instance, that means organizing their own book festival for area teens who would otherwise have to make an expensive trek to other parts of the state. Parking is free. Admission is free. Books are available to purchase onsite, but you can bring your own for any one of the thirty featured authors to sign.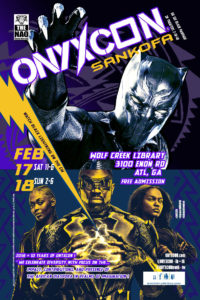 ONYXCON: SANKOFA: February 17 in Atlanta, GA
This is the comic con that shines a light "on the impact, contributions, and presence of the African Diaspora in realms of imagination!" And you can bet it's going to be a good time, as their tenth anniversary coincides with the release of Marvel's Black Panther (way better than the traditional ten-year gift of tin or aluminum).
Search for Meaning Festival: February 24 in Seattle, WA
"Dedicated to topics surrounding the human quest for meaning, and the characteristics of an ethical and well-lived life," this festival wins the award for Real-Life Event Most Likely to Attract Fictional Chidi Anagonye. But it also looks fun enough for Eleanor and Jason, and the glittering roster of guests could probably be found in Tahani's contacts. Ruth Ozeki, author of A Tale for the Time Being, is giving one of the keynote speeches, so that's something for which I'm going to resent all you lucky West Coasters.
The Riverside Dickens Festival: February 24-25 in Riverside, CA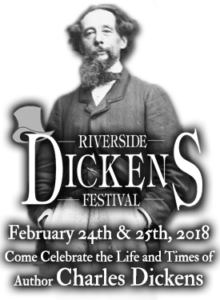 Speaking of things I can't go to because they are on the opposite coast… Making Great Expectations the featured book for this year's DickensFest puts me in a disappointment-mindset, but this is the event's twenty-fifth year, so they probably know how not to be the Fyre Festival. If they deliver on the promises of their Oliver's Alley (apple juice tea parties and appearances by Queen Victoria!) they're already on their way to being a template for all future events of any kind anywhere.
Let's Woman-splain Romance!: February 26 in New York, NY
Now this Strand event is something your humble correspondent can get to using her MTA card! And when Katharine Ashe, Lisa Kleypas, Beverly Jenkins, Alisha Rai, and Alyssa Cole are going to be there, why would I be anyplace else?!
AUTHORS ON TOUR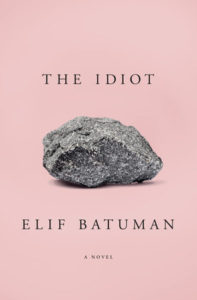 Elif Batuman
Stops include: February 13 (Brooklyn, NY), 15 (Purchase, NY), 20 (Washington, D.C.), 22 (Hoboken, NJ), 26 (Evanston, IL), 27 (Los Angeles, CA), and 28 (Portland, OR)
This New Yorker writer is touring in support of the paperback release of her debut novel The Idiot. She is not to be confused with Dostoyevsky (but she does hold a Ph.D. in Russian lit).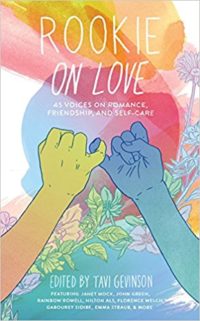 Tavi Gevinson
Stops include: February 13 (Winnetka, IL), 14 (New York, NY) 16 (Menlo Park, CA), 17 (Seattle, WA), and 18 (Los Angeles, CA)
We started with something aimed at the youths, and we end there as well. The Rookie on Love anthology is a great resource for teens, and you can get a copy signed by editor Tavi Gevinson.
THERE YA GO!
If you end up participating in any of the above, tell us about it on social media.
And if there are any bookish events that should be on my radar, tweet me @meowycristina or email me at mariacristina@bookriot.com.
Hope to see you Riot readers in the wild!
-MC