For whatever reason, I cannot get enough of the year-end best books list. This year, more than usual, it feels like time just flew by so quickly that I can hardly remember all of the great books I was excited about that promptly fell of my radar. This week I have a couple more retrospectives to share, along with some more awards news and some Hollywood memoir news. Here we go!
---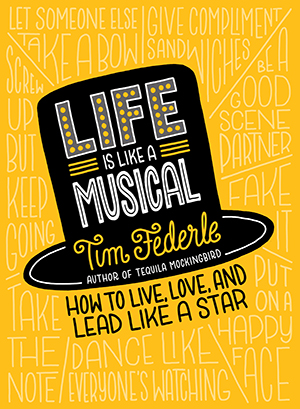 A new self-help guide—with jazz hands!—from bestselling author Tim Federle, Life is Like a Musical features 50 tips learned backstage, onstage, and in between gigs, with chapters such as "Dance Like Everyone's Watching" and "Save the Drama for the Stage." This charming and clever guide will appeal to all ages and inspire readers to step into the lead role of their own life, even if they're not a recovering theater major.
---
2017 This Year in Books from Amazon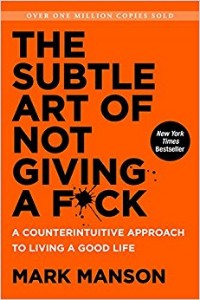 This week, Amazon released a stellar data visualization for this year in books, based on data gathered from the Kindle and through Audible. It includes the most-read books of the year, the most popular books in each state, and the most frequently-highlighted passages for the year. The top nonfiction book of the year – The Subtle Art of Not Giving a F*ck by Mark Manson – surprised me at first, but after I thought more it kind of makes sense. Apparently we all needed to figure out ways to let some of the nonsense of 2017 roll off our backs. It's a fun page to scroll through if you've got a few minutes.
Speaking Of Best Books…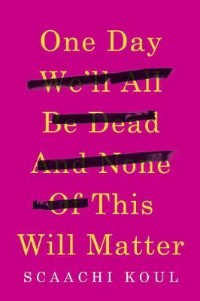 Book Riot's Best Books of 2017 was also published this week! All of the Book Riot contributors submit nominations, which are then tallied to put together the final list. There are six nonfiction books on the list that have all gotten rave reviews. I was lucky enough to blurb one of my favorites, One Day We'll All Be Dead and None of This Will Matter by Scaachi Koul. Check this list out too!
Young Adult Nonfiction Awards
Earlier this month, the Young Adult Library Services Association (YALSA) announced the five finalists for the 2018 Excellence in Nonfiction Award. The five titles on the shortlist are:
Performers Getting Book Deals
Actress Sally Field will be publishing a memoir in 2018. According to the New York Times, Field has been working on the book for more than five years. The title is In Pieces.
Actor Kal Penn has also signed a deal to publish an essay collection in 2019. Entertainment Weekly reports that the book will cover numerous topics, "including his ambition as an actor, the challenges of navigating Hollywood, and his unusual sabbatical from actor to White House staffer."
And finally, we've got a big giveaway to share – a stack of our 20 favorite books of the year! Click here to enter. These books are so good! As always, thanks for reading!
– Kim Ukura, @kimthedork, kim@riotnewmedia.com