Hello fellow mystery fans! Happy Hanukkah! I'm currently excited about 3 things: my annual from-me-to-me gift has arrived; I'm wrapping a bunch of books I'm gifting this year; and Rioter Deepali Agarwal wrote The 2017 Oscars, But for Books (hot-mess detective included) which made me happy and inspired this newsletter. Here are my quirky awards I'd present to some of the mystery and thrillers I read this year.
---
Sponsored by AL CAPONE: His Life, Legacy, and Legend by Deirdre Bair, new in paperback from Vintage Books.
Through exclusive access to Capone's family and rigorous research, National Book Award–winning biographer Deirdre Bair gives us the definitive account of the notorious mobster, a quintessentially American figure. At the height of Prohibition, Al Capone loomed large as Public Enemy Number One while his multimillion-dollar Chicago Outfit dominated organized crime. But then came the fall: a legal noose tightened by the FBI, a conviction on tax evasion, a stint in Alcatraz. When released, he was a much diminished man and lived quietly until the ravages of his neurosyphilis took their final toll.
---
99% Chance You'll Never Guess the Solve Award: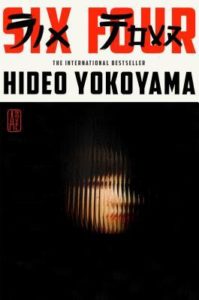 Six Four by Hideo Yokoyama, Jonathan Lloyd-Davies (Translation): Mikami, now working in press relations, as he's struggling with the disappearance of his daughter, finds himself digging into a fourteen-year-old unsolved kidnapping/murder known as Six Four. This is a slow burn procedural–it's a deep dive into the inner working of the department and its politics–you may even question if they're planning on solving the main case and then BAM, the last 20% you find yourself in a thriller and most likely realize you would have never solved the mystery on your own.
Channeling Stephen King's Horror/Suspense Award: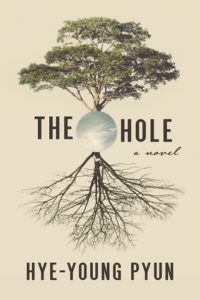 The Hole by Hye-Young Pyun, Sora Kim-Russell (Translation): Imagine an accident kills your wife and leaves you bedridden under the care of your mother-in-law. Now imagine that with all that time on your hands you start thinking your mother in law isn't really here to care for you…
Whiplash From Twists Award:
Gone Without A Trace by Mary Torjussen: Dude straight up vanishes from his girlfriend's life as if he had never been there, which had me asking a bunch of questions from the get-go. And I won't say more because this is a twisty thriller…
Best Attention-Grabbing Opening Award: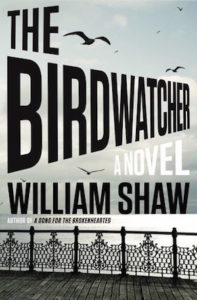 The Birdwatcher by William Shaw: William South, a police sergeant in Kent, is assigned to a murder case but he has two reasons he tries to get out of it: first, he's a birdwatcher and he doesn't want to miss out on the arrival of migrating birds; second, HE'S A MURDERER HIMSELF. <– That's the first page!
Best Use of a Baby Elephant Award: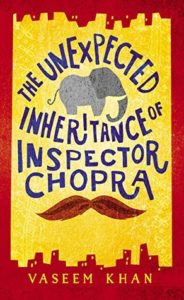 The Unexpected Inheritance of Inspector Chopra by Vaseem Khan: As he's retiring, Inspector Chopra ends up unable to let go of the case of a drowned boy and, unrelated, inheriting a baby elephant. Being that he lives in an apartment and knows nothing about the care of elephants he has his hands full.
Badass Greek Goddess Award: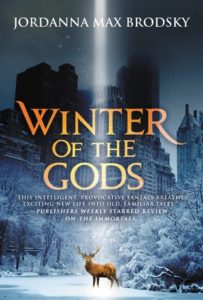 Winter of the Gods (Olympus Bound #2) by Jordanna Max Brodsky: A mystery set in modern day NY with a kick-ass hilarious goddess, who is secretly living amongst mortals and is asked to help with an investigation because someone is hunting down the gods…
Best Feminist Thieves Award: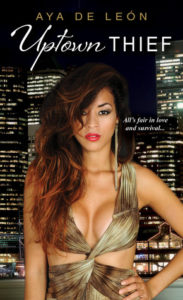 Uptown Thief (Justice Huslers #1) by Aya de León: Imagine Robin Hood, but women running a women's health clinic who have a side escort business to fund the clinic by finding marks to rob… (crime/romance)
Best Mix of ChickLit and Mystery Award: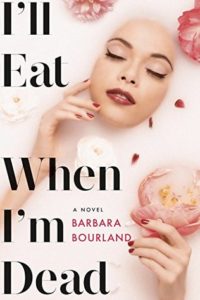 I'll Eat When I'm Dead by Barbara Bourland: Think The Devil Wears Prada minus the monster boss, where the women are friends, and activists, and now throw in murder and a hot detective!
For Action Movie Fans Award:
August Snow by Stephen Mack Jones: Snow may have turned down Eleanore Paget's request to hire him to investigate her investment bank but when she dies he finds himself on the case, and in constant danger.
Best Use of Historical Invention Award: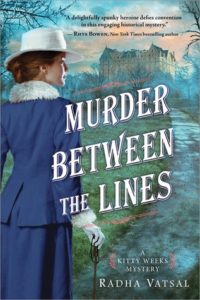 Murder Between the Lines (Kitty Weeks Mystery #2) by Radha Vatsal: Set in N.Y. at the beginning of WWII the novel is filled with historical facts and puts Kitty into women's suffrage events, visits from President Wilson, and even has her looking into Thomas Edison's battery invention, all while digging deeper into the death of a girl since she's unable to accept the sleepwalking explanation.
Links:
Today in for a split second I almost quit my job so I could enter this giveaway: Book Riot is giving away 20 (TWENTY!) of our favorite books of 2017 to ONE ridiculously lucky winner!!! Check out the list of books and enter!
Rincey and Katie's new Read or Dead episode with another excellent title: You Love Baby Elephants, I Love Severed Hands
Rioter Tasha Brandstatter has 44 Mystery Romance Novels To Read Right Now
Audible's pick for Best Mysteries & Thrillers of 2017 plus the 4 finalist.
This publishing deal sounds amazing: "Oyinkan Braithwaite's MY SISTER, THE SERIAL KILLER, set in Nigeria about a woman who must decide how far she is willing to go to keep her younger sister's habit of killing her boyfriends a secret." (via PublishersLunch December 7th email)
Big Little Lies is officially coming back, HBO announced, and there will be a new director for all seven episodes, Andrea Arnold (Transparent, I Love Dick)
The 3rd book in Joe Ide's IQ series comes out next fall! (muppet arms!)
Jessica Knoll, author of Luckiest Girl Alive, has written a second book, The Favorite Sister, and you can read an excerpt now at EW.
(TW: sexual assault) Wired wrote about a battle between those who think the algorithm code being used in a program analyzing DNA should be revealed and the company that doesn't want to: The Impenetrable Program Transforming How Courts Treat DNA Evidence 
At The New York Times: Unearthed Raymond Chandler Story Rebukes U.S. Health Care System
For horror/thriller fans: Final Girls by Riley Sager (pseudonym for Todd Ritter) is being adapted by Universal Pictures.
CBS' Elementary got an extra order of episodes for season 6. (Yay!)
Not an adaptation but Netflix picked up Day and Night, an upcoming 32-part Chinese detective drama, which sounds great for procedural fans–meaning me!
Author Louise Erdrich is working on a mystery that will be set in Birchbark Books, the bookstore she owns.
Kindle Deals!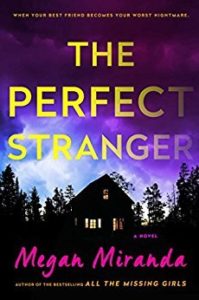 The Perfect Stranger by Megan Miranda is $1.99 (review)
Karin Slaughter's Fractured (Will Trent #2) is $6.99
Jackaby by William Ritter is $4.21 (review)
We're giving away a stack of our 20 favorite books of the year. Click here to enter!
Browse all the books recommended in Unusual Suspects previous newsletters on this shelf. And if you like to put a pin in things here's an Unusual Suspects board.
Until next time, keep investigating! And in the meantime come talk books with me on Twitter, Instagram, and Litsy–you can find me under Jamie Canaves.