Nimona Creator To Reboot She-Ra For Netflix
You read right. The Eisner Award-winning creator of Nimona and Lumberjanes, Noelle Stevenson, is showrunning a She-Ra reboot for Netflix. The series is being described as "an epic and timely tale that celebrates female friendship and empowerment, led by a warrior princess tailor made for today." Netflix members worldwide will get the She-Ra reboot in 2018. May it be as wonderful as Nimona.
Feminism Declared Merriam-Webster's Word Of The Year
Merriam-Webster wasn't about to let Dictionary.com give all the side-eye by naming "complicit" their word of the year. So MW announced "feminism" as their 2017 selection. Alright, it isn't a competition, and 2017 has given us enough side-eye to go around and then some. News coverage of the Women's March on Washington D.C. led to a spike in look-ups for feminism, according to MW. Searches spiked again when Kellyanne Conway, Trump's advisor, said she didn't consider herself a feminist, and again around the releases of Hulu's The Handmaid's Tale and the Wonder Woman film.
The 2018 Poem-A-Day Series
The Academy of American Poets announced its selection of 12 guest editors for the 2018 Poem-a-Day series. Each guest judge will curate a month of poems for the daily poetry series sharing previously unpublished poems by today's poets. The guest judges include poet laureate of the United States Tracy K. Smith, Pushcart Prize recipient Kaveh Akbar, and Lamba Literary Award-winner Dawn Lundy Martin.
And, in case you missed it, we're giving away a stack of our 20 favorite books of the year! Click here to enter.
---
Today in Books is sponsored by Running Press Book Publishers.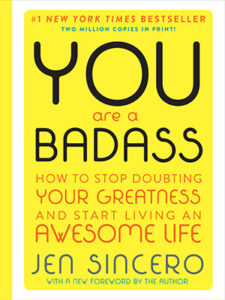 Smash the patriarchy this holiday season with great gifts for your favorite females from Running Press. Give the gifts of confidence, creativity, humor, magic, and self-care with books for every woman in your life: YOU ARE A BADASS for her entrepreneurial spirit, PATTERN BEHAVIOR for some nostalgic laughs, PRACTICAL MAGIC for weekend witches, FEMINIST ICON CROSS-STITCH for year-round craftivism, and SLOW BEAUTY for natural and nourishing mindfulness.