Happy December, nonfiction readers! This week, I've got five new releases you can look for this month, along with some links to peruse while stuffing your face with holiday foods. I can't be the only one staring down multiple holiday potlucks before Christmas, right?
---
Sponsored by No Time to Spare, new essays from Ursula K. Le Guin
Ursula K. Le Guin has taken readers to imaginary worlds for decades. Now she's in the last great frontier of life, old age, and exploring new literary territory: the blog, a forum where she shines. The collected best of Ursula's blog, No Time to Spare presents perfectly crystallized dispatches on what matters to her now, her concerns with the world, and her wonder at it: "How rich we are in knowledge, and in all that lies around us yet to learn. Billionaires, all of us."
---
December New Releases
No Time to Spare by Ursula K. Le Guin (Dec. 5 from HMH) – After basically killing it in the realms of science fiction and fantasy, Le Guin has turned some of her attention to blogging. This book collects together some of the best pieces of her online writing on age, genre, and writing.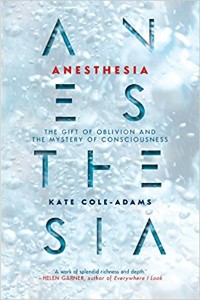 Anesthesia by Kate Cole-Adams (Dec. 5 by Counterpoint) – The development of anesthesia has made surgery a common intervention for maladies of all kinds. But how does our unconscious mind react to being put under anesthesia? Do we really know what happens? In the book, Cole-Adams, shared her personal experiences as a patient along with other accounts of what it's like beyond consciousness.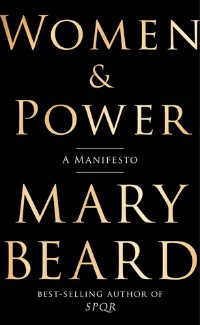 Women and Power by Mary Beard (Dec. 12 from Liveright) – I feel like this slim little book would be the perfect gift for the frustrated, political woman in your life. Beard, an English scholar and classicist, explores the origins of misogyny and the ways that strong women have been punished or prohibited from taking power. The book also includes Beard's own experiences responding to online trolls, which I can only imagine will be fascinating.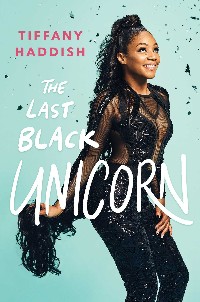 The Last Black Unicorn by Tiffany Haddish (Dec. 5 from Gallery Books) – While I'm sad that I didn't know who Tiffany Haddish was before she hosted SNL earlier this year (following her lauded performance in Girls Trip), I'm excited I can get to know her better with this book. The Last Black Unicorn is a collection of "(extremely) personal essays" on everything from growing up in South Central Los Angeles to finding her place in comedy.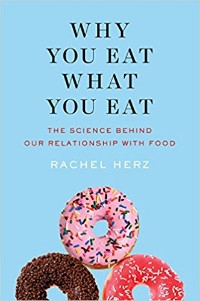 Why You Eat What You Eat by Rachel Herz (Dec. 26 from W.W. Norton) – I'm only a little ashamed to admit that this book first caught my eye because of the donuts on the cover. But, after digging around a bit I'm really excited to read it. Hertz, a neuroscientist, explores the "sensory, psychological, neuroscientific, and physiological factors that influence our eating habits" and our relationship with food. It's out in late December, so perfect for setting out on those New Year's resolutions to eat better.
Nonfiction News You Can Use
The winners in the Goodreads Choice Awards have been announced. The only winner in the nonfiction categories that I've read is What Happened by Hillary Clinton… so clearly I've got a lot of work to do!
Have dreams of getting your #NaNoWriMo novel published? Or just getting started writing at all? Hachette Books has 15 books recommended for the writing life.
The Los Angeles Times released their selections for the best nonfiction of 2017. There's a little overlap between some of the other big newspaper lists and books that have won awards already, but on the whole it's a pretty interesting list with a few new titles I haven't seen.
And over at Book Riot, we've got a collection of must-read science nonfiction in honor of the publication of Charles Darwin's On the Origin of Species.
Happy reading!
— Kim, @kimthedork, kim@riotnewmedia.com