In the past, I haven't gotten super excited about the best of lists that crop up at the end of the year — I think they make me anxious about all of the books that I haven't read and how much great stuff there is out there. But this spring I joined a local book club that reads the New York Times top 10 books of the previous year… and so now I'm super interested in best books lists because they'll be dictating a chunk of my reading in 2018.

---
Oxford University Press, publisher of A Farewell to Ice by Pater Wadhams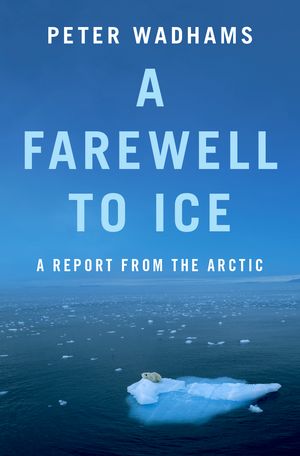 Peter Wadhams has observing for himself the changes in the Arctic over the course of nearly five decades. His conclusions are stark: the ice caps are melting. There is now the probability that within a few years the North Pole will be ice-free for the first time in 10,000 years, entering what some call the "Arctic death spiral." A sobering but urgent and engaging book, A Farewell to Ice shows us ice's role on our planet, its history, and the true dimensions of the current global crisis, offering readers concrete advice about what they can do.
---
This week the Washington Post announced their best books of the year. Of the top 10, five were works of nonfiction:
In general, I think that's a pretty interesting list. Three are books that have been on my radar and two — Behave and I Was Told to Come Alone — that are new-to-me, which is an exciting mix of familiarity and surprise.
The Post also put together two other lists that will be of interested to nonfiction readers — 50 notable works of nonfiction from 2017 and the five best memoirs of 2017. So many books, so little time. I'm curious to see what the other major lists will bring!
Mooch Ado About Nothing
The time when former White House communications director Anthony was shopping a memoir was almost as short as his tenure in the Trump administration. According to Newsweek, the Mooch has scrapped plans for a political memoir that he was shopping around this summer because publishers didn't think his draft was very good. I wish I had something smart to say about this but all I can think is… good. (And salute to Book Riot's own Jeff O'Neal for the punny headline!).
And In News About Books We Actually Want…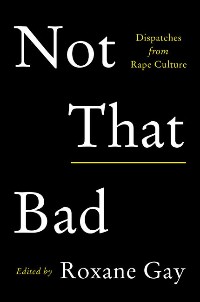 Roxane Gay is editing and writing the forward for a new book is essays, Not That Bad: Dispatches from Rape Culture. The publisher's summary of the book says it will included pieces on "what it means to live in a world where women have to measure the harassment, violence, and aggression they face, and where they are 'routinely second-guessed, blown off, discredited, denigrated, besmirched, belittled, patronized, mocked, shamed, gaslit, insulted, bullied' for speaking out." That summary is so good, and the list of contributors that Gay tweeted out is pretty incredible too.
Kindle Deals in History
The end of the year — and all of the long vacations that come with it — always make me want to sit down and dig into some good narrative history. Here are three ebooks deals that might fit the bill:
And with that, we've come to the end. If you haven't done it yet, but sure to hop over to the site where we're giving away $500 to spend at the bookstore of your choice! Entries are open worldwide and will be accepted until 11:45 p.m. on Sunday, Nov. 26. Click here to enter.
Happy reading!
– Kim Ukura, @kimthedork and kim@riotnewmedia.com