Hey YA Readers! Time to bulk up your TBR for the upcoming holiday season.
"What's Up in YA?" is sponsored by Whichwood by Tahereh Mafi from Penguin.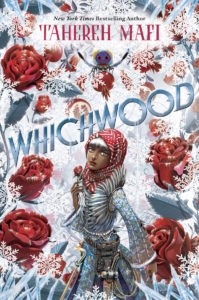 Our story begins on a frosty night . . .
Laylee can barely remember the happier times before her beloved mother died. Before her father, driven by grief, lost his wits (and his way) and she was left as the sole remaining mordeshoor in the village of Whichwood, destined to spend her days scrubbing the skins and souls of the dead in preparation for the afterlife.
But soon, a pair of familiar strangers appear, and Laylee's world is turned upside down as she rediscovers color, magic, and the healing power of friendship.
Lush and enchanting, critically-acclaimed author Tahereh Mafi weaves together an all-new magical adventure in this dark, Persian fantasy, a companion to the New York Times bestselling Furthermore.
---
As this newsletter hits inboxes, many will be frantically preparing for big Thanksgiving meals and many more will be hoping to hide away with a good book to survive those meals. And for non-US readers, well, of course there's no wrong time to keep bulking up the TBR.
Every year it seems that the books which release in November and December get short shrift when it comes to hitting people's radars. The "Best Of" lists release around this time, and people are busy making their lists of titles to look forward to in the new year.
But let's take this week to highlight six books hitting shelves these last two months of 2017 which you may not have heard about but should (I didn't include books like The Speaker or Renegades or Rosemarked or Retribution Rails below, but…I guess I just included them here!).
Descriptions come from Goodreads. I've included pub dates next to the titles not quite available yet.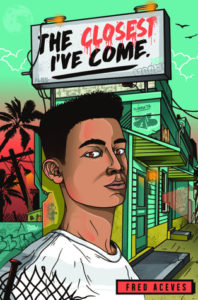 The Closest I've Come by Fred Aceves
Marcos Rivas wants to find love.
He's sure as hell not getting it at home, where his mom's racist boyfriend beats him up. Or from his boys, who aren't exactly the "hug it out" type. Marcos yearns for love, a working cell phone, and maybe a pair of sneakers that aren't falling apart. But more than anything, Marcos wants to get out of Maesta, his hood—which seems impossible.
When Marcos is placed in a new after-school program for troubled teens with potential, he meets Zach, a theater geek whose life seems great on the surface, and Amy, a punk girl who doesn't care what anyone thinks of her. These new friendships inspire Marcos to open up to his Maesta crew, too, and along the way, Marcos starts to think more about his future and what he has to fight for. Marcos ultimately learns that bravery isn't about acting tough and being macho; it's about being true to yourself.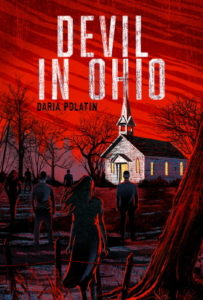 Devil in Ohio by Daria Polatin
When fifteen-year-old Jules Mathis comes home from school to find a strange girl, her mother explains that Mae is one of her patients at the hospital and will be staying with their family for a few days. But shortly after, Mae is wearing Jules' clothes, sleeping in her bedroom, edging her out of her position on the school paper, and kissing Jules's crush. Then things get weird.
Jules walks in on a half-dressed Mae, she's startled to see a pentagram carved into her back. Soon white roses start turning up on the front porch, a rabid dog bites one of Jules' sisters, and Jules' parents, who never fight, start arguing behind closed doors.
Jules pieces clues together and discovers that Mae may be a survivor of the strange cult that has taken over a nearby town. And they will stop at nothing to get Mae back.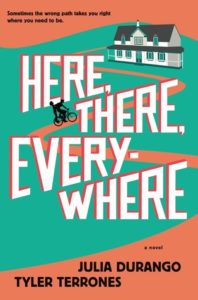 Here, There, Everywhere by Julia Durango and Tyler Terrones (December 19)
Zeus would rather be anywhere than here—Buffalo Falls—the tiny town his family moved to at the end of the school year. Having left all his friends back in Chicago and with nothing to look forward to except helping out at his mother's café and biking around town with his weird little brother, Zeus is pretty sure this is destined to be the worst summer of his life.
But then he meets Rose—funny, beautiful, smart, and an incredible musician.
Zeus can hardly believe that someone like her exists, let alone seems interested in being with him. However, while Zeus is counting down the minutes until he can see her next, Rose is counting down the days until she finds out whether she will be able to leave their small town to pursue her dreams. As the afternoons spent going on local adventures pass into nights discussing their deepest hopes, Zeus knows that he doesn't have long to convince Rose that what they have is more than a summer fling…if only he's brave enough to seize the chance.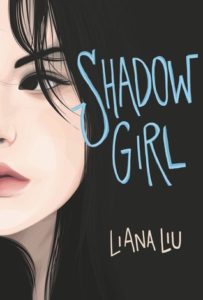 Shadow Girl by Liana Liu (December 19)
The house on Arrow Island is full of mystery.
Yet when Mei arrives, she can't help feeling relieved. She's happy to spend the summer in an actual mansion tutoring a rich man's daughter if it means a break from her normal life—her needy mother, her delinquent brother, their tiny apartment in the city. And Ella Morison seems like an easy charge, sweet and well behaved.
What Mei doesn't know is that something is very wrong in the Morison household.
Though she tries to focus on her duties, Mei becomes increasingly distracted by the family's problems and her own complicated feelings for Ella's brother, Henry. But most disturbing of all are the unexplained noises she hears at night—the howling and thumping and cries.
Mei is a sensible girl. She isn't superstitious; she doesn't believe in ghosts. Yet she can't shake her fear that there is danger lurking in the shadows of this beautiful house, a darkness that could destroy the family inside and out… and Mei along with them.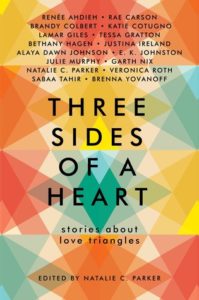 Three Sides of a Heart: Stories About Love Triangles edited by Natalie C. Parker (December 19)
In this collection, edited by Natalie C. Parker, some of your favorite YA authors tackle the much-debated trope of the love triangle, and the result is sixteen fresh, diverse, and romantic stories you don't want to miss.
A teen girl who offers kissing lessons. Zombies in the Civil War South. The girl next door, the boy who loves her, and the girl who loves them both. Vampires at a boarding school. Three teens fighting monsters in an abandoned video rental store. Literally the last three people on the planet.
What do all these stories have in common?
The love triangle.
You may think you know the love triangle, but you've never seen love triangles like these.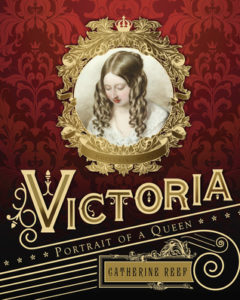 Victoria: Portrait of a Queen by Catherine Reef
Victoria woke one morning at the age of eighteen to discover that her uncle had died and she was now queen. She went on to rule for sixty-three years, with an influence so far-reaching that the decades of her reign now bear her name—the Victorian period. Victoria is filled with the exciting comings and goings of royal life: intrigue and innuendo, scheming advisors, and assassination attempts, not to mention plenty of passion and discord. Includes bibliography, notes, British royal family tree, index.
____________________
Splurge on Cheap YA Reads…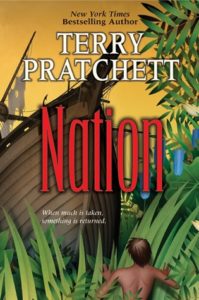 Tamora Pierce's Trickster's Choice is a mere $2.
Ever The Hunted by Erin Summerill — which has a sequel out in early December — is $2.
Haven't yet read Terry Pratchett's standalone YA title Nation? $2 will solve that.
____________________
Thanks for hanging out again. We'll see you next week with a big, delicious link round-up of all the recent YA talk.
— Kelly Jensen, @veronikellymars
PS! Don't forget to enter for your chance to win $500 at the bookstore of your choice. This is the last week to enter, and you don't want to be sad you didn't try.