Hi Kid Lit friends,
I first became acquainted with the term "steampunk" a few years ago. According to Wikipedia, "Steampunk is a subgenre of science fiction or science fantasy that incorporates technology and aesthetic designs inspired by 19th-century industrial steam-powered machinery."
After I became familiar with what the term actually meant, I started seeing it everywhere in children's literature. Here are some great new middle grade steampunk adventures.
---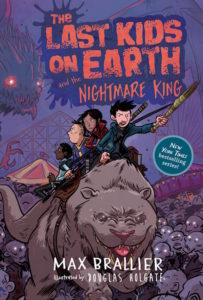 Life after the zombie apocalypse is pretty good for 13-year-old Jack Sullivan: he lives in a mind-clobberingly cool tree fort with his best friends, speeds through town playing Real-Life Mario Kart, has a crew of monster buddies, battles zombies on the regular, and generally treats life like it's a videogame!
One problem: it's hard convincing his friends that everything is great when they're being hunted by a monstrous Nightmare King and an ancient evil who won't rest until Earth has been devoured. Crud!
---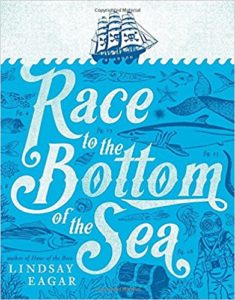 Race to the Bottom of the Sea by Lindsay Eager
When her parents, the great marine scientists Dr. and Dr. Quail, are killed in a tragic accident, eleven-year-old Fidelia Quail is racked by grief — and guilt. But Fidelia is forced out of her mourning when she's kidnapped by Merrick the Monstrous, a pirate whose list of treasons stretches longer than a ribbon eel. Her task? Use her marine know-how to retrieve his treasure, lost on the ocean floor. But as Fidelia and the pirates close in on the prize, with the navy hot on their heels, she realizes that Merrick doesn't expect to live long enough to enjoy his loot. Could something other than black-hearted greed be driving him?
Ghosts of Greenglass House (sequel to Greenglass House) by Kate Milford
Welcome back to the irresistible world of Greenglass House where thirteen-year-old Milo is, once again, spending the winter holidays stuck in a house full of strange guests who are not what they seem. There are fresh clues to uncover as friends old and new join in his search for a mysterious map and a famous smuggler's lost haul.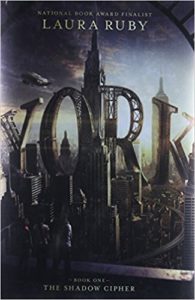 The Shadow Cipher by Laura Ruby
It was 1798 when the Morningstarr twins arrived in New York with a vision for a magnificent city: towering skyscrapers, dazzling machines, and winding train lines, all running on technology no one had ever seen before. Fifty-seven years later, the enigmatic architects disappeared, leaving behind for the people of New York the Old York Cipher—a puzzle laid into the shining city they constructed, at the end of which was promised a treasure beyond all imagining. By the present day, however, the puzzle has never been solved, and the greatest mystery of the modern world is little more than a tourist attraction.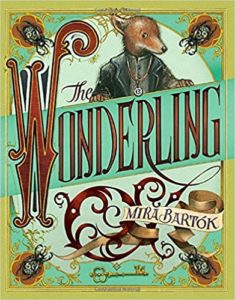 The Wonderling by Mira Bartók
Welcome to the Home for Wayward and Misbegotten Creatures, an institution run by evil Miss Carbunkle, a cunning villainess who believes her terrified young charges exist only to serve and suffer. For the Wonderling, an innocent-hearted, one-eared, fox-like eleven-year-old with only a number rather than a proper name — a 13 etched on a medallion around his neck — it is the only home he has ever known. Richly imagined, with shimmering language, steampunk motifs, and gripping, magical plot twists, this high adventure fantasy is the debut novel of award-winning memoirist Mira Bartók.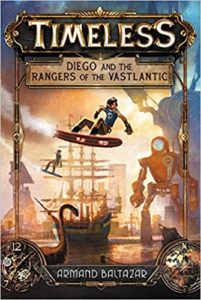 Timeless: Diego and the Rangers of the Vastlantic by Armand Baltazar
You've never seen Earth like this before: continents reshaped, oceans re-formed, cities rebuilt, and mountains sculpted anew. Dinosaurs roam the plains alongside herds of buffalo, and giant robots navigate the same waters as steam-powered ships. This is the world Diego Ribera was born into. The past, present, and future coexisting together. In New Chicago, Diego's middle school hallways buzz with kids from all eras of history and from cultures all over the world. The pieces do not always fit together neatly, but this is the world he loves.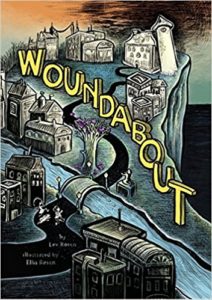 Woundabout by Lev Rosen, illustrated by Ellis Rosen
In the wake of tragedy, siblings Connor and Cordelia and their pet capybara are sent to the precariously perched town of Woundabout to live with their eccentric aunt. Woundabout is a place where the mayor has declared that routine rules above all, and no one is allowed to as questions–because they should already know the answers. But Connor and Cordelia can't help their curiosity when they discover a mysterious crank that fits into certain parts of the town, and by winding the crank, places are transformed into something beautiful.
Picture Book New Releases (All releasing 11/7!)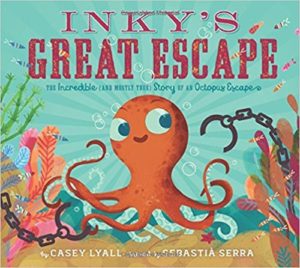 Inky's Great Escape by Casey Lyall, illustrations by Sebastià Serra (Sterling Books)
Red Again by Barbara Lehman (HMH Books for Young Readers)
Hortense and the Shadow by Natalia O'Hara and Lauren O'Hara (Little, Brown)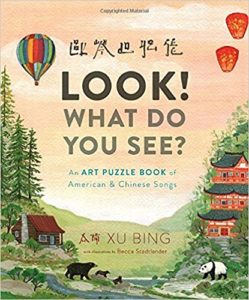 Look! What Do You See? by Xu Bing, illustrated by Becca Stadtlander (Penguin Random House)
Betty's Burgled Bakery by Travis Nichols (Chronicle)
Read the Book, Lemmings! by Ame Dyckman, illustrated by Zachariah O'Hora (Little, Brown)
Middle Grade New Releases! (All releasing 11/7!)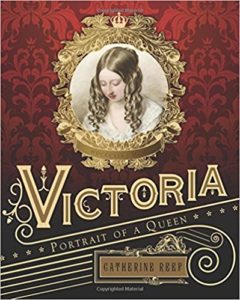 Victoria: Portrait of a Queen by Catherine Reef (HMH Books for Young Readers)
The Kindness Club: Designed by Lucy by Courtney Sheinmel (Bloomsbury)
The Devlin Quick Mysteries: Digging for Trouble by Linda Fairstein (Penguin Random House)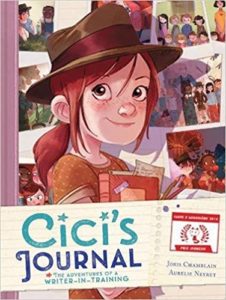 Cici's Journal: The Adventures of a Writer-in-Training by Joris Chamblain, illustrations by Aurelie Neyret (First Second)
The Doldrums and the Helmsley Curse by Nicholas Gannon (HarperCollins)
The Lost Frost Girl by Amy Wilson (HarperCollins)
Daniel Coldstar: The Relic War by Stel Pavlou (HarperCollins)
Around the web…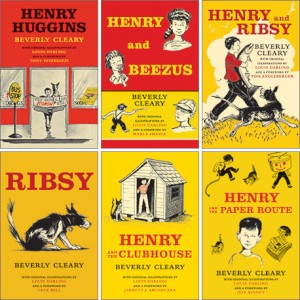 Beverly Cleary Titles Go Retro, via Publisher's Weekly
Best Children's Books Quotes, via Book Riot
20 Excellent Audiobooks for Preschoolers, via Book Riot
The Ultimate Guidebooks for the Minecraft Super Fan, via Brightly
Ebook Deals!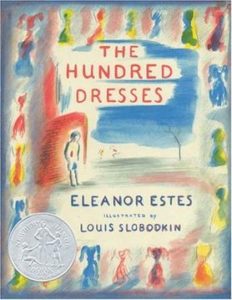 The Hundred Dresses by Eleanor Estes, $1.99
Little Blue Truck's Christmas by Alice Schertle, illustrated by Jill McElmurry, $2.99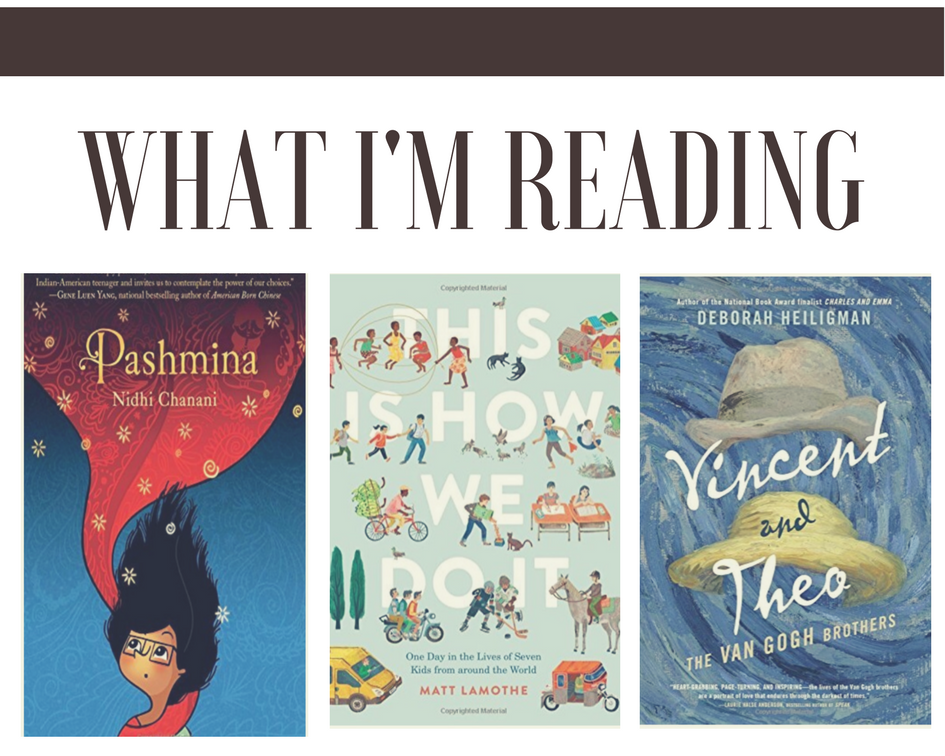 I've been reading some great books lately! My favorite picture book of the week is This is How We Do It by Matt Lamothe. I picked up a great middle grade graphic novel, Pashmina by Nidhi Chanani. And finally, at the suggestion of Book Riot's own YA mastermind Kelly Jensen and children and teen book buyer at the New York Public Library Christopher Lassen, I started the YA nonfiction book Vincent and Theo by Deborah Heiligman (it's amazing!).
Don't forget about Book Riot's huge bookstore giveaway – $500 to the bookstore of your choice! Enter here.
That is it for me this week! I'd love to know what you are reading this week! Find me on Twitter at @KarinaYanGlaser, on Instagram at @KarinaIsReadingAndWriting, or email me at karina@bookriot.com.
Until next time,
Karina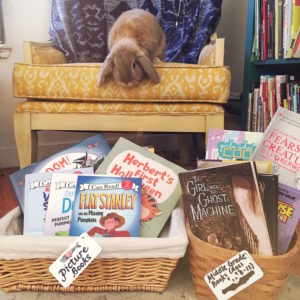 Why yes, I did give out books instead of candy to trick-or-treaters.
*If this e-mail was forwarded to you, follow this link to subscribe to "The Kids Are All Right" newsletter and other fabulous Book Riot newsletters for your own customized e-mail delivery. Thank you!*