Belated happy Halloween, nonfiction nerds! My two favorite costumes this year were both based on true stories. First, there are these three amazing sisters as the women of Hidden Figures. Mad props!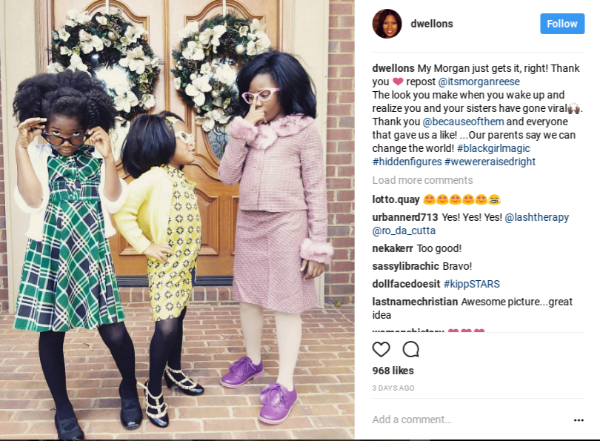 ---
Sponsored by Chicago Review Press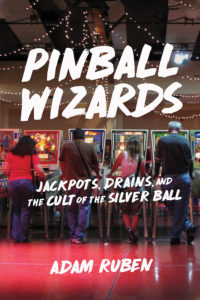 Pinball Wizards: Jackpots, Drains, and the Cult of the Silver Ball by Adam Ruben tells the dynamic story about America's quintessential arcade game. By visiting pinball museums, gaming conventions, pinball machine designers and even pinball factories, Adam attempts to discover what makes the world's best players so good. The book also explores the history of the game, as well as its invention, defeat and recent resurgence in American culture today.
---
And then there's this little girl as "that funny astronaut" (Leland Melvin, author of Chasing Space). So good!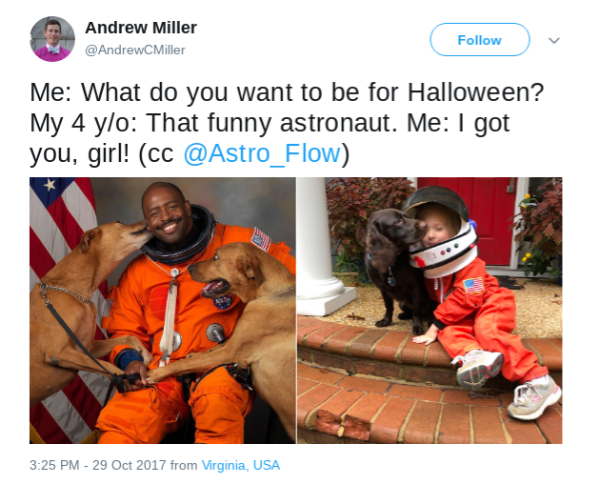 I also saw someone dressed as Ruth Vader Ginsberg, which I found totally delightful but neglected to bookmark. C'est la vie.
Nonfiction Listicles
We've had a bunch of really good nonfiction lists up at Book Riot this week (and I'm not just saying that because I wrote a couple of them):
A Bunch of People Are Writing Books
It feels like it's also been a busy few weeks of new book announcements: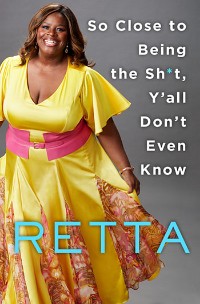 Rhetta, who I love from Parks and Recreation, is publishing a book of essays! So Close to Being the Sh*T, Y'all Don't Even Know will be released in June 2018. I am EXCITED about this one.
John McCain will be publishing a memoir in April titled The Restless Wave: Good Times, Just Causes, Great Fights, and Other Appreciations. According to the Los Angeles Times, the book deal was finalized about five months before McCain was diagnosed with an aggressive form of brain cancer. McCain is co-writing the book with Mark Salter, a speechwriter and friend.
Football player Colin Kapernick landed a $1 million book deal, but so far there's not much information on what it will actually be about. Kapernick, a free agent NFL quarterback with the San Francisco 49ers, made headlines as the first player to stage a protest during the playing of the national anthem. He's still looking to play in the NFL, but no teams have shown interest this year.
Goodreads 'Best Books of 2017' Voting Opens
And finally, voting is open for the opening round of Goodreads Best Books of 2017 project. I'm glad they divide out nonfiction into a few different categories — Humor, Nonfiction, Memoir & Autobiography, History & Biography, Science & Technology, and Food & Cookbooks — but I also sometimes wonder about what ends up where. The Food & Cookbooks category is especially weird — how do you judge memoirs and food reporting against cookbooks? Anyway, pop over there and vote for your favorites — it'll be interesting to see what shakes out over the next month.
We're giving away $500 to spend at the bookstore of your choice! Click here, or on the image below to enter:
---
And that's it for this week. Check in with me on Twitter and Instagram as @kimthedork, or via e-mail at kim.ukura@riotnewmedia.com. Happy reading!