Hey there, audiobook lovers!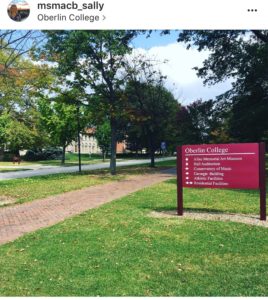 I love summer as much as the next gal but early fall always inspires a little school-related nostalgia. This year it's particularly intense, as I just visited my alma mater (Oberlin College! woo woo!!) for the first time since my graduation ten years ago. I wandered through Tappan Square, browsed books and school supplies at the Oberlin College Bookstore, and felt very, very old. So this week, we've got a list of books set at college or boarding school. These are just a few of my favorites but if you've got additional suggestions, hit me up on Twitter and tell me what to read (or listen to!) next.
---
Sponsored by OverDrive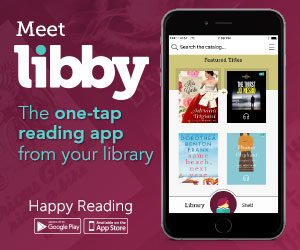 Meet Libby, a new app built with love for readers to discover and enjoy eBooks and audiobooks from your library. Created by OverDrive and inspired by library users, Libby was designed to get people reading as quickly and seamlessly as possible. Libby is a one-tap reading app for your library who is a good friend always ready to go to the library with you. One-tap to borrow, one-tap to read, and one-tap to return to your library or bookshelf to begin your next great book.
---
Back-to-School Audiobooks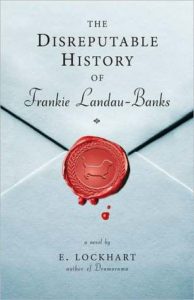 Disreputable History of Frankie Landau-Banks by E. Lockhart
This is one of my favorite books in the whole world and has inspired many a boarding school-themed booklist in my day. It's not just the boarding school that makes this book special, though– it's the kickass protagonist Frankie Landau-Banks. During the summer between her Freshman and Sophomore years of high school, Frankie went from awkward duckling to super hot swan. Which is silly to even think about, she knows, because she's still the same old Frankie. When dreamy senior Matthew Livingston takes notice of the new Frankie, however, Ms. L-B begins to see the perks of her new image.
Except. Except even though Matthew is her boyfriend now, he's not being totally honest with her. Because Matthew Livingston is part of a long-heralded secret society at Alabaster Prep, The Loyal Order of the Basset Hounds. An all-male secret society. Barred from the club because of her gender and kept on the sidelines of Matthew's world, Frankie decides to take matters into her own hands. And Alabaster Prep will never be the same.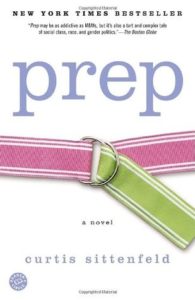 Prep by Curtis Sittenfeld
Lee Fiora is the only student at the prestigious Ault School in Massachusetts from South Bend, Indiana, and she's very aware of that fact. Now a senior, Lee understands how to navigate the school, though she never quite feels like she fits in. "Ultimately, Lee's experiences–complicated relationships with teachers; intense friendships with other girls; an all-consuming preoccupation with a classmate who is less than a boyfriend and more than a crush; conflicts with her parents, from whom Lee feels increasingly distant, coalesce into a singular portrait of the painful and thrilling adolescence universal to us all."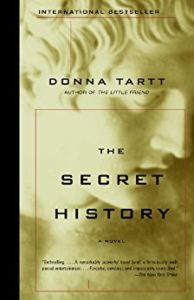 The Secret History by Donna Tartt
If you're looking for a book about the halcyon days of youth, this ain't it. Tartt's first novel is dark, disturbing, and so very good. A group of students is selected by an enigmatic professor to be in his private Classics tutorial. The small cadre become absorbed with both the material and the professor. Their obsession has them teetering on the edge of sanity with lethal results.
Never Let Me Go by Kazuo Ishiguro
"As a child, Kathy–now thirty-one years old–lived at Hailsham, a private school in the scenic English countryside where the children were sheltered from the outside world, brought up to believe that they were special and that their well-being was crucial not only for themselves but for the society they would eventually enter. Kathy had long ago put this idyllic past behind her, but when two of her Hailsham friends come back into her life, she stops resisting the pull of memory. Now, years later, Kathy is a young woman. Ruth and Tommy have reentered her life. And for the first time she is beginning to look back at their shared past and understand just what it is that makes them special–and how that gift will shape the rest of their time together."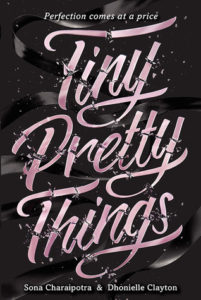 Tiny Pretty Things by Sona Charaipotra and Dhonielle Clayton
I can't wait to get my hands on this one as two fellow rioters have raved about it (the audiobook specifically!). "Gigi, Bette, and June, three top students at an exclusive Manhattan ballet school, have seen their fair share of drama. Free-spirited new girl Gigi just wants to dance—but the very act might kill her. Privileged New Yorker Bette's desire to escape the shadow of her ballet-star sister brings out a dangerous edge in her. And perfectionist June needs to land a lead role this year or her controlling mother will put an end to her dancing dreams forever."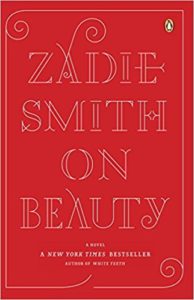 On Beauty by Zadie Smith
"On Beauty is the story of an interracial family living in the university town of Wellington, Massachusetts, whose misadventures in the culture wars-on both sides of the Atlantic-serve to skewer everything from family life to political correctness to the combustive collision between the personal and the political."
New Release of the Week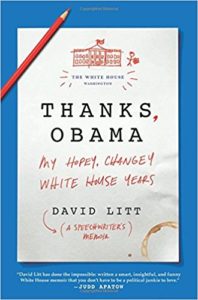 Thanks, Obama: My Hopey, Changey White House Years by David Litt
I'm not going to lie to you guys, when I saw this, a noise came out of my mouth that sounded like… a semi-aroused squawk? I'm not sure. I just know I got very excited and also wanted to cry. President Obama's longtime speechwriter, David Litt, recounts his time writing for the forty-fourth president. "With a humorist's eye for detail, he describes what it's like to accidentally trigger an international incident or nearly set a president's hair aflame…With nearly a decade of stories to tell, Litt makes clear that politics is completely, hopelessly absurd…In telling his own story, Litt sheds fresh light on his former boss' legacy. And he argues that, despite the current political climate, the politics championed by Barack Obama will outlive the presidency of Donald Trump."
If you like audiobooks, you'll love Annotated!
It's an audio-documentary series telling stories about books, reading, and language.
Links for your ears:
Slate Magazine
Yeah, I know, I'm shoving my politics down your throat, I'm sorry, but I really do agree with this Slate review of HRC's What Happened.
Why Audiobooks are the new Netflix
British GQ
I thought this was going to be snarky or something (because I'm a jerk, I guess?) but this is actually a really lovely, (informative!) endorsement of audiobooks.
If there are themes/topics/ideas you'd like to see me cover in this newsletter, please hit me up anytime on twitter or at katie@riotnewmedia.com
Until next week,
~Katie