Hello, and happy Monday, book lovers! It's a wonderful day to read a book or eleven. You should totally take the day off from work and read instead. Don't worry, I'll write you a note. Enjoy your week, and be excellent to each other. – xoxo, Liberty
---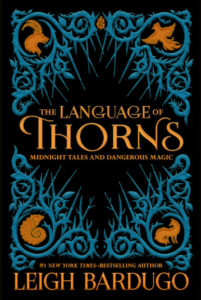 Sponsored by The Language of Thorns by Leigh Bardugo
Inspired by myth, folklore, and fairy tale, #1 New York Times-bestselling author Leigh Bardugo has crafted a deliciously atmospheric collection of short stories filled with betrayals, revenge, sacrifice, and love.
Perfect for new readers and dedicated fans, the tales in The Language of Thorns will transport you to lands both familiar and strange—to a fully realized world of dangerous magic that millions have visited through the novels of the Grishaverse.
---
Deals, Reals, and Squeals!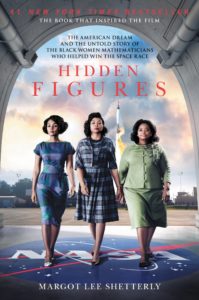 Margot Lee Shetterly has sold a picture book based on her bestseller (turned Oscar-winning film), Hidden Figures.
Modern Pride And Prejudice drama Eligible, by Curtis Sittenfeld, to be a television series on ABC.
Spike Lee and Jordan Peele are teaming up for a thriller called Black Klansman, based on the memoir by Ron Stallworth.
AMC developing series based on Black Lives Matter book They Can't Kill Us All.
Ayize Jama-Everett will pen a horror comic, with Eisner award winner John Jennings, set to arrive in summer of 2018.
Selwyn Seyfu Hinds has been tapped to adapt Who Fears Death for HBO. 
You by Caroline Kepnes to be a series on Lifetime.
Cover Reveals
Thunderhead, the sequel to Neal Shusterman's Scythe, has a cover! (Simon & Schuster Books for Young Readers, Jan. 9, 2018)
Not exactly the cover, but Victoria Aveyard revealed the title for her next book, the final book in the Red Queen series. (HarperTeen, May 15, 2018.)
The covers for the two new Lady Astronaut of Mars books from Mary Robinette Kowal. (Tor.com, Summer 2018)
Sneak Peeks!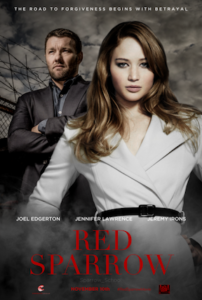 The official trailer for Margaret Atwood's Alias Grace on Netflix.
First trailer for The Red Sparrow by Jennifer Lawrence, based on the novel by Jason Matthews.
Neil Gaiman shared photos of David Tennant and Michael Sheen in character and a script read through for the Good Omens miniseries.
Book Riot Recommends 
At Book Riot, I work on the New Books! email, the All the Books! podcast about new releases, and the Book Riot Insiders New Release Index. I am very fortunate to get to read a lot of upcoming titles, and I'm delighted to share a couple with you each week!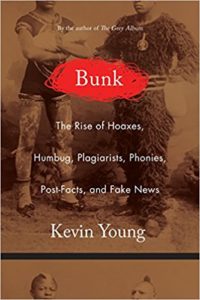 Bunk: The Rise of Hoaxes, Humbug, Plagiarists, Phonies, Post-Facts, and Fake News by Kevin Young
Poet and critic Young examines how hoaxes have moved from sideshow acts to being in the center stage of American culture. From P.T. Barnum to Donald Trump, he discusses famous examples of forgers and fakers, and how we are living now in a post-factual world. This was just listed on the National Book Award longlist for nonfiction! (Graywolf Press, November 14)
That Inevitable Victorian Thing by E.K. Johnston
Margaret is set to enter a genetically arranged marriage, but before that happens, she gets one summer of freedom. It's enough time for her to make new friends, have new experiences, and decide that an arranged marriage is not what she wants. But can she change the law? Set in a near-future British Empire, Johnston has created a unique blend of adventure, science fiction, and etiquette.
And this is funny.
Danielle Steel's desk is quite something.