Last week, Ta-nehisi Coates published a stunning piece about Donald Trump and the Trump presidency in The Atlantic called "The First White President." Reading it got me fired up, about both politics and my love for really good long-form reporting and analysis. Reported features can help introduce you to new writers, or help you get a handle on a topic you may not have considered before.
---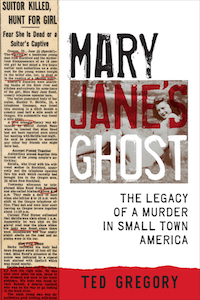 This week's newsletter is sponsored by Mary Jane's Ghost by Ted Gregory.
Summer 1948 in Oregon, Illinois, a young couple visiting lovers' lane is murdered. The crime garners nationwide headlines, but after a sweeping manhunt no one is arrested and the deaths of Mary Jane Reed and Stanley Skridla fade from memory. Fifty years later entrepreneur Michael Arians moves to Oregon, opens a roadhouse, gets elected mayor, and becomes obsessed with the crime. He contacts the Chicago Tribune and his letters fall to reporter Ted Gregory. For the next thirteen years Gregory remains beguiled by the case and Arians's hopeless pursuit of justice. This is the story of these two odysseys
---
Several of my favorite books from the last few years started as long-form reporting. Katy Butler's Knocking on Heaven's Door, one of the best books I've read on aging and our medical system, started as a New York Times Magazine piece called "What Broke My Father's Heart." I discovered Anthony Shadid and his beautiful memoir, House of Stone, through some of his reporting for the Washington Post. And Five Days at Memorial, Sheri Fink's devastating account of decisions at a hospital in the wake of Hurricane Katrina, began as a series that won the 2010 Pulitzer Prize for Investigative Reporting.
But, even if you don't want to go book length on some of these topics, there's a lot of great journalism out there to discover. The Atlantic conveniently put together this list of more than 100 great works of journalism, which has a cool variety of pieces to peruse through with some authors I am sure you'll recognize. The Best American series is also a good resource – I particularly like checking out Best American Essays and Best American Science and Nature Writing to find new writers to follow.
And now I turn to you, readers. What are some of your favorite sources for interesting reporting? Have you discovered a book or writer because of a piece in a newspaper or magazine?
New Releases on My Radar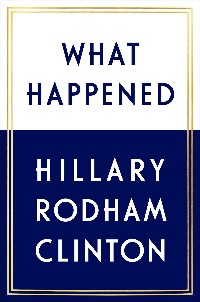 Despite the fact that our TBR piles keep growing and our time for reading never seems to increase, this week was another great one for new nonfiction. In addition to Hillary Clinton's much-anticipated memoir about the 2016 election, What Happened, here are a few books that made it on my radar:
Over at Book Riot…
Ann Foster has a list of books on the well-behaved women of history.
I put together a list of 10 great YA nonfiction books (and have some most posts on YA nonfiction brewing – it's a really interesting, growing genre).
Cindy Butor shared some basic background on DACA and the DREAMERs, and offers some reading suggestions to understand this issue better.
Katie MacBride rounds up some great audiobooks by women in politics.
And Tara Cheeseman writes about the Mitford sisters and suggestions some fiction, biography and memoirs to get to know them better.
Science and Math Kindle Deals
Add to your e-reader TBR with some of these great Kindle deals on books from the science and math section:
Console Wars by Blake Harris for $1.99 – A look at the battle between Sega and Nintendo during the early 1990s. I read this one, it's pretty fun.
A Book of Bees by Sue Hubbell for $1.99 – A memoir about the "ins and outs of beekeeping"A Book of Bees
The Network by Scott Woolley for $1.99 – The inside story of how America's airwaves were developed through the relationship between an industrialist and an inventor.
A Look Ahead: National Book Awards!
Just after my deadline for this newsletter, the 10 titles that made this year's National Book Awards longlist for nonfiction were announced. I'm hoping to write a little bit about them next week. With that, you know the drill – you can reach me on Twitter @kimthedork or via email at kim@riotnewmedia.com with questions, comments, suggestions, or book recommendations. Happy reading!