Good morning, audiobook fans!
Quick reminder if you are a Book Riot Insiders subscriber–-I'll be hosting an audiobooks chat on the Insiders Slack today and every second Thursday of the month at 1 PM (10 AM, if you're a West Coastie like me).
---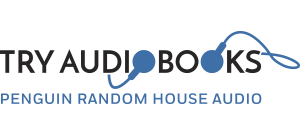 Sponsored by Penguin Random House Audio
Help your children keep up with their reading by listening to audiobooks. Visit TryAudiobooks.com/Family-Travel for suggested listens and for a free audiobook download of MY FATHER's DRAGON!
---
This week is all about secret identities! Why? Cuz they're awesome and intriguing. I've talked about my love of Lisa Lutz's The Passenger in this newsletter before and one of the many reasons I love that book is because it's so fun to watch the protagonist slip from one persona to the next. So here's a list of books where folks have secret identities or are pretending to be someone they're not. (For whatever reason, a lot of these are YA–-probably because I read a ton of it. But if there are other secret identity-ish books I should know about–-hit me up on twitter @msmacb!)
Secret Identities and other You're-Not-Who-I-Thought-You -Were Books
(publisher descriptions in quotes)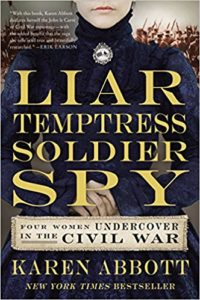 Liar, Temptress, Soldier, Spy: Four Women Undercover in the Civil War by Karen Abbott
Fictional stories about characters with secret identities are cool but what's even cooler are these women who went undercover during the Civil War. From Bella Boyd, who became a Confederate spy after shooting a Union soldier to Elizabeth Van Lew, a rich abolitionist in Virginia who "hid behind her proper Southern manners as she orchestrated a far-reaching espionage ring," these women weren't messing around. With NYT bestselling author Karen Abbott behind the wheel, you can bet this book is a pretty fun ride.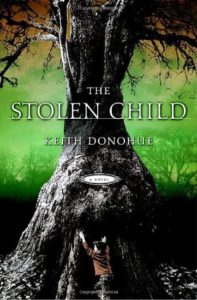 The Stolen Child by Keith Donohue
"When Henry Day is seven years old, he is kidnapped by ageless beings called changelings, who leave another child in Henry's place, a boy who will be his duplicate. Haunted by memories, both boys are driven to search for the keys to whom they once were before they switched places."
Fake ID by Lamar Giles
Nick Pearson isn't really Nick Pearson, which is kind of the point. "Nick" is in the Witness Protection Program and is supposed to be keeping a low profile. But when his new friend Eli turns up dead, Nick feels compelled to find out what really happened. And that puts Nick and his family in serious jeopardy.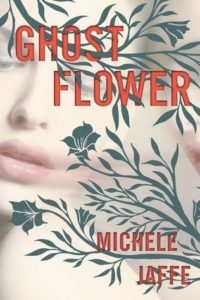 Ghost Flower by Michele Jaffe
Eva's just taken a new job at a coffee shop when she;s approached by two wealthy teens who claim Eva looks just like their missing cousin, Aurora. Eva's a runaway with no money and Aurora apparently has a large inheritance to her name. Eva gets roped into a scheme to get the inheritance but when a ghost shows up, the situation becomes much more frightening for everyone involved.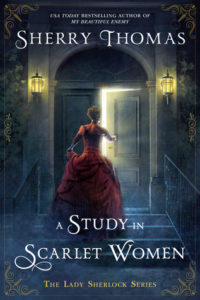 A Study in Scarlet Women Sherry Thomas
"With her inquisitive mind, Charlotte Holmes has never felt comfortable with the demureness expected of the fairer sex in upper-class society. But even she never thought that she would become a social pariah, an outcast fending for herself on the mean streets of London.
When the city is struck by a trio of unexpected deaths and suspicion falls on her sister and her father, Charlotte is desperate to find the true culprits and clear the family name. She'll have help from friends new and old, but in the end, it will be up to Charlotte, under the assumed name Sherlock Holmes, to challenge society's expectations and match wits against an unseen mastermind.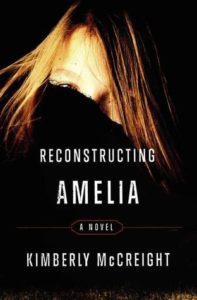 Reconstructing Amelia by Kimberly McCreight
OK, I'm a cheater. But this book is so good and kind of works for the subject. The first surprise single mother and lawyer Kate Baron received was when her teenage daughter's private school called to tell her Amelia had been caught cheating. Upon arriving at the school, Kate was informed of something far worse: her daughter had committed suicide by jumping off the top of a school building. Shocked and grief-stricken, Kate receives a text message with just three words: "She didn't jump." Through emails, texts, and social media, Kate struggles to figure out who her daughter really was and why she ended her life. I started by reading the print book and then got my hands on the audio when I couldn't bear to leave the story on my commute.
Only Daughter by Anna Snoekstra
Similar to Ghost Flower, Only Daughter is about a young woman who assumes a missing girl's identity. The imposter in Only Daughter does it to escape her desperate situation and likely incarceration. She pretends to be Bec, a girl who went missing 11 years early, to whom she bears a striking resemblance. The point of view switches back and forth between 11 years prior, just before she went missing, and the imposter's present day account. Unfortunately for the imposter (whose name is never revealed), Bec went missing for a reason. And that reason isn't real excited about her being "back."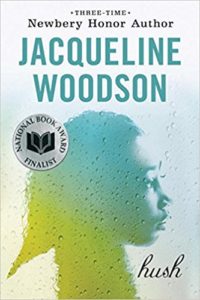 The inimitable Jacqueline Woodson followed up Miracle Boys with this 2002 novel about Evie Thomas. Evie "used to live in a beautiful house with a breathtaking view of the mountains. She felt happy and safe with her policeman father, her schoolteacher mother and her popular cheerleading older sister. Her name used to Toswiah Green." But then her family ends up in the witness protection program and they have to flip their lives upside down into the unknown.
New Release of the Week:
Playing Hurt: My Journey from Despair to Hope by John Saunders
I don't know much sports/football, but I do know about mental illness. And I know that it's pretty rare for a "leading figure the sports world" to talk about their constant battle with depression. In Playing Hurt, that's what the longtime ESPN commentator does in this book. He talks about the root causes of his depression, including an abusive father. He talks honestly about his various treatments for the illness as well as how it impacted his relationships. Unfortunately, Saunders died (of natural causes) before the book's publication but one hopes his message of reducing the stigma about mental illness will spread far and wide.
Book Riot Audiobooks Round-up:
LEARNING TO LISTEN: TIPS TO HELP YOU GET INTO AUDIOBOOKS
Rioter Carina shares how she got into audiobooks after being a skeptic.
A NEW KIND OF BESTSELLER: WE ARE LEGION (WE ARE BOB)
Can Audible determine a book's success?
Links For Your Ears: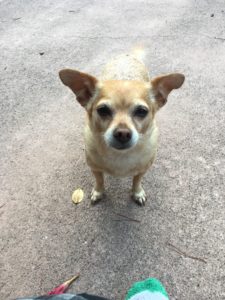 Great Rexpectations: Audible sells audiobooks to dogs
I can attest to the fact that my dog completely mellows out when I have audiobooks going on in the background. I've listened to Harry Potter in the car so much that I think my dog has a Pavolvian response to Jim Dale's voice and just falls asleep as soon as she hears it. (Shameless insertion of a picture of my dog, Sally, isn't she the cutest in the whole world?)
Why most books need to be rewritten for audio
Huh. A'ight.
Until next week!
~Katie