Hey Kid Lit fans!
I just returned from a two week trip to the wonderful state of Maine! My family and I had such a fantastic time eating great food, hiking in Acadia, and visiting local indie bookstores. We also got to meet so many wonderful authors and illustrators, one of them being the fabulous, award-winning author/illustrator Melissa Sweet! I'm so pleased to show you some photos of her new (gorgeous) studio (and her pets!).
---
Sponsored by Elizabeth Singer Hunt, author of THE SECRET AGENT JACK AND MAX STALWART series, published by Weinstein Books. A member of Hachette Book Group.
For fans of the award-winning SECRET AGENT JACK STALWART comes a new chapter book series! Jack teams up with his older brother, Max, to solve international mysteries, using their special training as secret agents.
In THE BATTLE FOR THE EMERALD BUDDHA, Jack is temporarily retired from the Global Protection Force and on family vacation. However, Jack and Max are motivated to act when a band of thieves takes the Emerald Buddha from the Grand Palace in Bangkok. On their own, up against one of the smartest and wealthiest villains they've ever faced, can the brothers find Thailand's treasure in time?
---
Melissa Sweet is truly a master artist. She is so creative in the ways she composes each page, her signature lettering complementing her artwork and collage elements perfectly.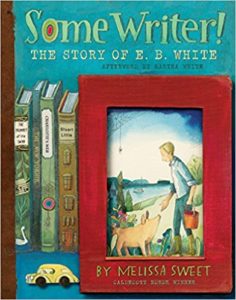 One of my favorite books of hers is Some Writer! The Story of E.B. White. This book could not be more perfect. The recipient of six starred reviews, the Boston Globe-Horn Book Nonfiction Honor, and a Publisher's Weekly Best Children's Book (among other honors), Melissa's illustrations and her use of archival material brings E.B. White's life to light in a brilliant way. The book is substantive in content yet accessible to all readers, with a treasure trove of original letters and photos. The book itself is like a work of art that readers will want to treasure not only for it's information but for it's beauty. Hear Melissa talk about the book with Travis Jonker on The Yarn Podcast. (Side note: E.B. White's farm is up for sale!)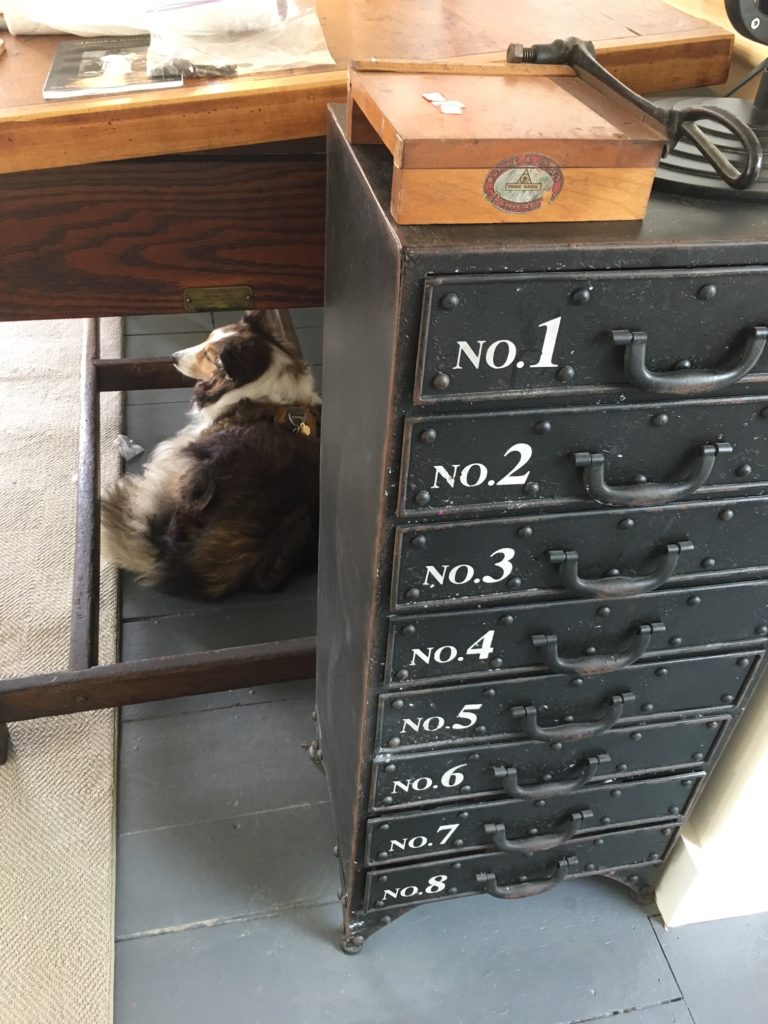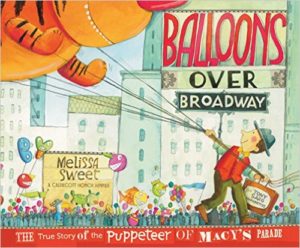 Another favorite of mine is Balloons Over Broadway: The True Story of the Puppeteer of Macy's Parade. Winner of the Bank Street College of Education Flora Stieglitz Straus award, this book is for all curious beings who want to know how the Macy's Thanksgiving Day Parade balloons began. I loved learning about the initial idea and the mishaps and adjustments along the way, and I especially enjoyed reading about puppeteer Tony Sarg's imagination and indomitable spirit.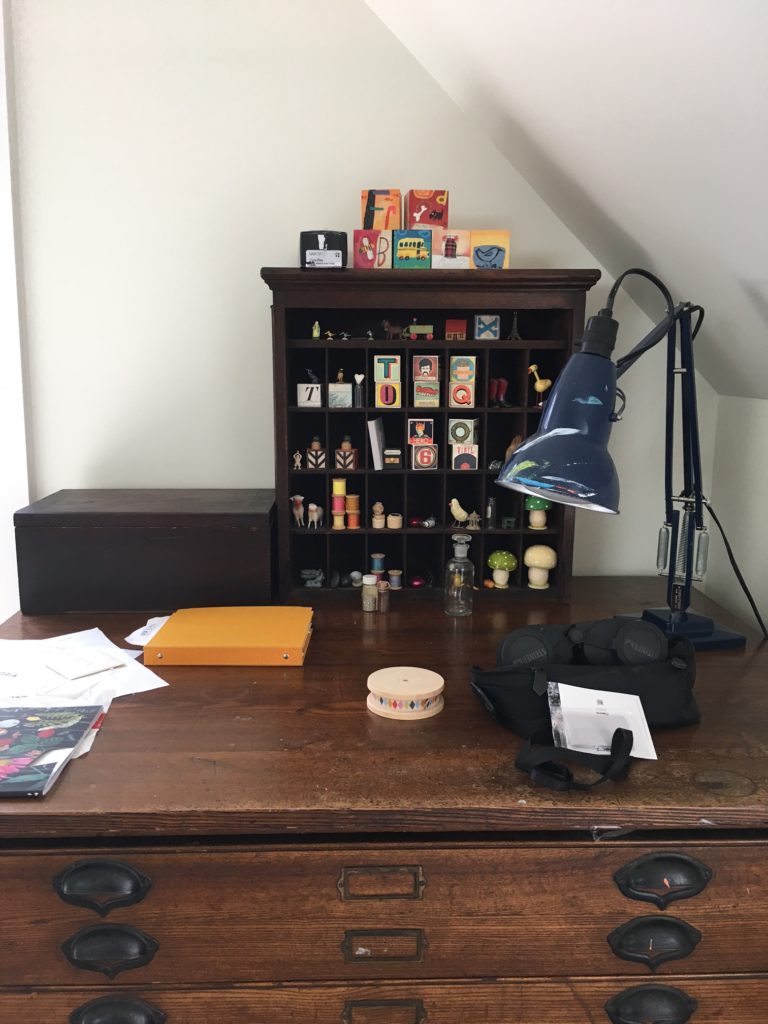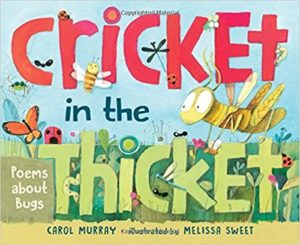 Melissa's most recently illustrated book, with poems by Carol Murray, is called Cricket in the Thicket. It is a charming book all about bugs! Not only are the poems whimsical and fun, but each page has some interesting fact about bugs that kept me and my daughters saying, "I didn't know that!" Melissa's collage work is right on point (for example, the inchworm illustration has adorable drawings of inchworms bordered by tape measure washi tape), and each page is a delight.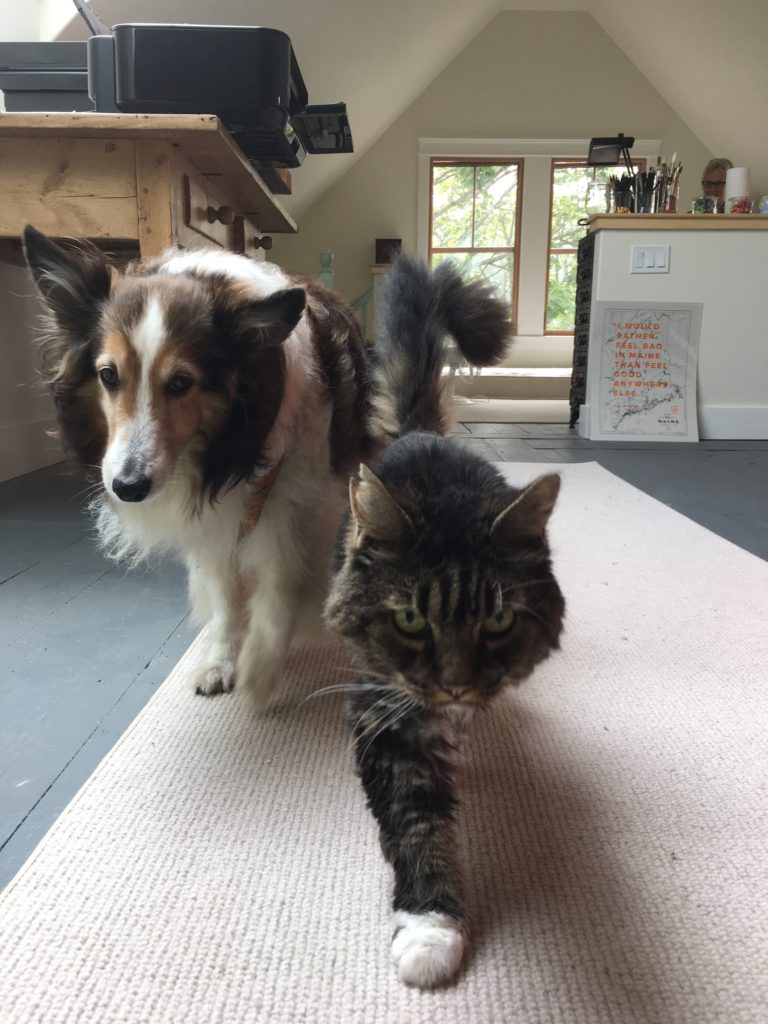 One last photo: here she is signing my copy of Some Writer! See a complete list of all her wonderful books on her website.
New Releases!
Here are some of my favorites from this month…
Picture Books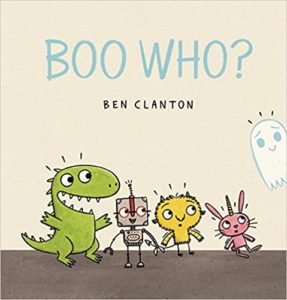 Boo Who? by Ben Clanton (Candlewick Press)
Okay, I loved this book. The new kid (a ghost) wants to fit in, but he can't join in a lot of their games when he's a ghost. Boo and his new friends are incredibly endearing and sweet as they navigate new situations and friendships.
This Beautiful Day by Richard Jackson, illustrated by Suzy Lee (Atheneum/Caitlyn Dloughy Books)
This lovely book begins on a grey, rainy day. But wait – why stay inside when you can enjoy it? As three kids embrace the weather, they discover that there is more to a rainy, gray day than meets the eye.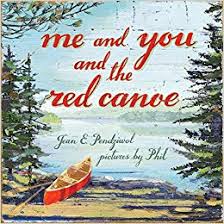 Me and You and the Red Canoe by Jean E. Pendziwol and Phil (August 8, Groundwood Books)
I can't even describe how beautiful the illustrations in this book are. Each page is a gorgeous painting depicting a siblings' camping trip, making you feel like you are right there inside the page.
Pattan's Pumpkin: An Indian Flood Story by Chitra Sounder, illustrated by Frane Lessac (Candlewick Press)
This retelling of a traditional Indian flood story is a visual treat. Multi-cultural folk stories need to be more prevalent in the books we read to our kids, and I'm glad to have this one for my kids to enjoy.
Middle Grade Books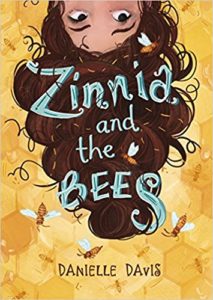 Zinnia and the Bees by Danielle Davis (Capstone Young Readers)
Isn't this cover stunning? And did you see that the author commissioned a crocheted version of the cover as well? This is the story of Zinnia and her summer living with bees making a home in her hair at the same time she's dealing with the disappearance of her brother. A touching, honest book about growing up and finding your way in the world.
Night of the Living Cuddle Bunnies by Jonathan Rosen (Sky Pony Press)
Okay, so maybe reading this book made me look at my own rabbit in a whole new way. This book is about twelve-year-old Devin Dexter, where strange things start happening all around him. Then the hot new Christmas toy, the Cuddle Bunny, comes to life, and those bunnies are not friendly…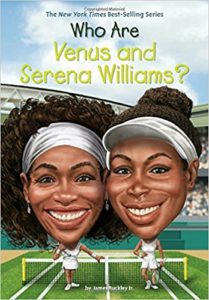 Who are Venus and Serena Williams? by James Buckley Jr. and Andrew Thomson (August 8, Penguin Random House)
This series is so enlightening, and I particularly enjoyed this book about two of the most successful tennis players in the world. Coached at an early age by their parents, these sisters went on to win number one rankings in singles and doubles. Wow!
The Countdown Conspiracy by Kate Slivensky
Kids going on a Mars Mission? Check. Threatening Notes? Check. Attack on the training base? Check. This book hits all the science/mystery/suspense buttons, and I am here for it.
That's it for this week! I hope you enjoyed a peek into Melissa Sweet's studio and found some books to add to your TBR list. Right now I'm reading The Way to Bea by Kat Yeh (9/19, Little, Brown), and Secret Coders: Robots and Repeats by Gene Luen Yang and Mike Holmes (10/3, First Second). What children's books are you reading and enjoying this week? Find me on social media and let me know! I'm on Twitter at @KarinaYanGlaser, on Instagram at @KarinaIsReadingAndWriting, or send me an email at karina@bookriot.com. Have a great week!
Until next time,
Karina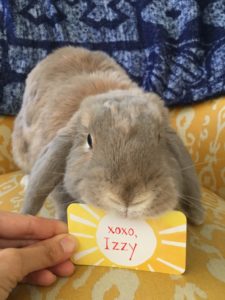 *If this e-mail was forwarded to you, follow this link to subscribe to "The Kids Are All Right" newsletter and other fabulous Book Riot newsletters for your own customized e-mail delivery. Thank you!*