Welcome to another Monday rundown of exciting book news! Hope your summer is going swimmingly. Be excellent to each other. – xoxo, Liberty
---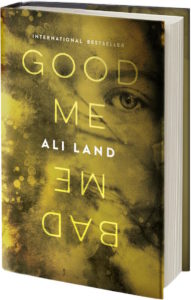 Sponsored by Flatiron Books
AN INTERNATIONAL BESTSELLER
HOW FAR DOES THE APPLE REALLY FALL FROM THE TREE?
Milly's mother is a serial killer. Though Milly loves her mother, the only way to make her stop is to turn her in to the police. Milly is given a fresh start: a new identity, a home with an affluent foster family, and a spot at an exclusive private school.
But Milly has secrets, and life at her new home becomes complicated. As her mother's trial looms, with Milly as the star witness, Milly starts to wonder how much of her is nature, how much of her is nurture, and whether she is doomed to turn out like her mother after all.
When tensions rise and Milly feels trapped by her shiny new life, she has to decide: Will she be good? Or is she bad? She is, after all, her mother's daughter.
---
DEALS, REELS, AND SQUEALS
The Rook by Daniel O'Malley is being made into a television series, with Stephanie Meyer signed on as executive producer.
The Hate U Give film adds Russell Hornsby and Lamar Johnson to its cast.
The film version of Jeff VanderMeer's Annihilation gets a 2018 release date.
Anthony Bourdain is releasing a comic called Hungry Ghosts.
AMC is turning Sarai Walker's Dietland into a series, as well as shows based on Ted Chaing's short story Liking What You See: A Documentary and Victor LaValle's novella The Ballad of Black Tom.
The Legally Blonde writer is working on a Sweet Valley High movie!
Film rights to Hannah Kent's The Good People have been acquired by the production company behind Lion.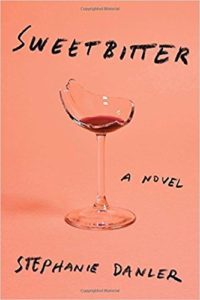 Brad Pitt's production company will turn Sweetbitter by Stephanie Danler into a film.
The City & The City is coming to TV in 2018. (This is apparently old news, but I just heard about it, so it totes counts.)
The Netflix adaptation of Suburra to air in autumn.
COVER REVEALS
Cosmopolitan has the first look at Alyssa Cole's A Princess in Theory. (Feb. 27, 2018)
Angie Thomas interviewed Arvin Ahmadi in EW about his forthcoming book Down and Across, and they revealed the cover. (Jan. 30, 2018)
SNEAK PEEKS!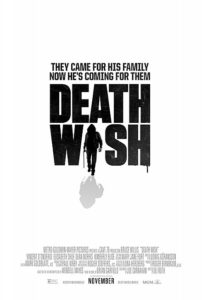 The trailer for the remake of Death Wish has dropped. Did you know the original film was based on a book by Brian Garfield?
Netflix released the trailer for its new series, Mindhunter, based on the book by John Douglas. It stars Jonathan Groff, and all I kept thinking while I watched it was, "I will kill your friends and family…"
BOOK RIOT RECOMMENDS
At Book Riot, I work on the New Books! email, the All the Books! podcast about new releases, and the Book Riot Insiders New Release Index. I am very fortunate to get to read a lot of upcoming titles, and I'm delighted to share a couple with you each week!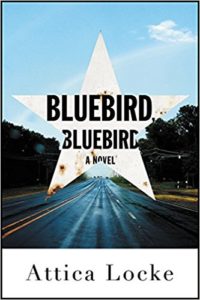 Bluebird, Bluebird by Attica Locke (Mulholland Books, Sept. 12): This novel is fantastic! Instead of Jay Porter, her lawyer character, this one stars Darren Mathews, a black Texas Ranger. Mathews must solve two murders – a visiting black lawyer and a local white woman – that have occurred in the sleepy little town of Lark before tensions between the citizens explode into violence. A timely look at race, law enforcement, and justice.
Reservoir 13 by Jon McGregor (Catapult, Oct. 3): This was just longlisted for the Man Booker prize, and for good reason: It's an extraordinarily well-written look at community and tragedy. In a small English village, a girl goes missing, and doesn't reappear. As the seasons pass by and the case is not resolved, McGregor details how the village both comes together and fractures. It's a chronicle of 13 years of births, deaths, secrets and violence. It's quite a stunner.
AND THIS IS FUNNY
Jomny Sun is always a delight.