This week's newsletter is full to the brim with new books and news about some upcoming political memoirs I think will be awfully interesting. Onwards!
---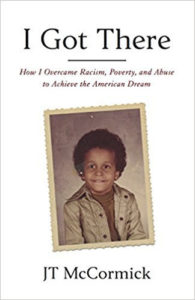 Sponsored by JT McCormick, the CEO of Book In A Box and author of I Got There
JT McCormick shouldn't have succeeded. He was born the mixed-race son of a negligent, drug-dealing pimp father and a struggling, single mother. He was raised in the slums of Dayton, Ohio, suffered incredible abuse and racism, and had multiple stints in the juvenile justice system. He barely graduated high school. But succeed he did.
Starting by scrubbing toilets, JT hustled and worked his way into better opportunities, eventually finding incredible success in the mortgage industry. And then it all fell apart. He lost his job, and his money. But this setback became the springboard for him to reach even bigger heights–eventually becoming President of a multimillion-dollar software company, and then CEO of a multimillion-dollar book-publishing start-up.
---
Obama Staffers Writing Books!
It was big news when Barack and Michelle Obama announced a two book deal with Penguin Random House, but it turns out that's just the tip if the iceberg when it comes to books by former members of the administration. Here are a few of the ones I've seen in the last few weeks:
Current Events Reading Lists
Given how much Russian has been in the news lately, I highly recommend this January post from Rioter Katie McBride: Required Reading for Understanding WTF is Happening in Russia. Masha Gessen, one of the authors mentioned in the post, has another book coming out later this year to keep on your radar — The Future is History: How Totalitarianism Reclaimed Russia (October 3 from Riverhead).
A couple of recent posts that offer some context on current issues include this one on body positive memoirs, and this one on health care, North Korea, and populism.
New Releases on My Radar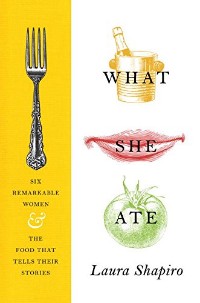 What She Ate by Laura Shapiro — Journalist and culinary historian (can that be my job?) Laura Shapiro explores the lives of six women — Dorothy Wordsworth, Rosa Lewis, Eleanor Roosevelt, Eva Braun, Barbara Pym, and Helen Gurley Brown — through the food they ate, cooked, and loved. I like the idea of really digging into the idea that you are what you eat.
Bonus Read: Eater magazine recently published a profile of Shapiro that I think is a fun read.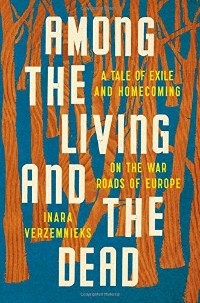 Among the Living and the Dead by Inara Verzemnieks — Inara Verzemnieks was raised by her Latvian grandparents in the state of Washington, where she heard stories about the country they were forced to flee, ravaged by war. Eventually, she traveled back to the villages her family came from to follow the story of her grandmother and her grandmother's sister through their separation and exile.
Bonus Read: Although not specifically book-related, this NYT Magazine piece on "life in Obamacare's dead zone" by Verzemnieks is an excellent read.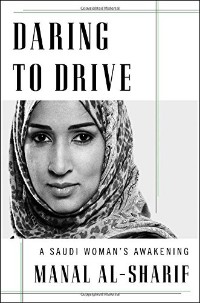 Daring to Drive by Manal al-Sharif — I totally missed this book when it came out last month, my bad! Manal al-Sharif grew up in a devoutly religious family. After getting her education, al-Sharif began work as a computer security engineer and started to object to the strict codes of conduct for women. She became an accidental activist after choosing to drive her car on city streets.
Bonus Read: Al-Sharif wrote a moving piece about leaving her son in Saudia Arabia after getting a divorce from her husband and being forced to leave the country because of her activism.
On My Nightstand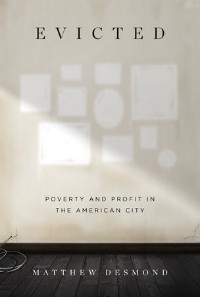 My recent nonfiction reading hasn't been very cheerful. I'm almost finished with Evicted: Poverty and Profit in the American City by Matthew Desmond, a look at rental housing and the challenge it can be for living in poverty to keep a roof over their heads. It's been making me alternatively sad and angry, though I'm hoping that by the end Desmond will be able to offer some suggestions about what we might do to fix some of the really serious problems with the system.
And I think that's enough for this week. Thanks for reading all the way throught! As always, suggestions, recommendations, and feedback are always welcome. You can reach me on Twitter @kimthedork or via email at kim@riotnewmedia.com. Happy reading!