Happy Monday! I hope you have lots of great things planned. I certainly have lots of great book news for you. Enjoy your week! Be excellent to each other. – xoxo, Liberty PS – How is it already almost August?!?
---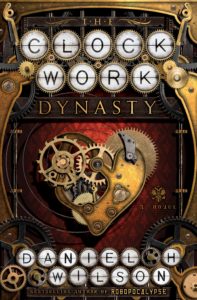 Sponsored by Doubleday, publishers of The Clockwork Dynasty, the new novel by Daniel Wilson.
An ingenious new thriller that weaves a path through history, following a race of human-like machines that have been hiding among us for untold centuries, written by the New York Times bestselling author of Robopocalypse.
---
Deals, Reels, and Squeals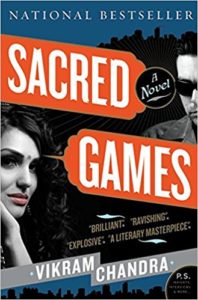 Bollywood star Saif Ali Khan to headline Sacred Games, Netflix's first Indian series.
Sandra Bullock to star in post-apocalyptic thriller Bird Box.
Maureen Johnson and Tim Federle to edit and contribute to a collection of essays called How I Resist: Activism and Hope for the Next Generation.
Dan Harmon is bringing Kurt Vonnegut's The Sirens Of Titan to TV.
The political tell-alls keep coming! Just announced: New memoirs from James Comey and Joe Biden. (How long before we hear about a deal for Sean Spicer, do you think?)
Amazon picks up U.S. rights to Agatha Christie dramas.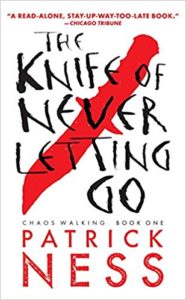 (My boyfriend) Mads Mikkelsen is circling the villain role in Chaos Walking.
2 new Harry Potter books will be published in October.
BoJack Horseman cartoonist launching graphic novel Coyote Doggirl.
Carla Gugino to star in The Haunting Of Hill House Netflix TV series adaptation.
Noah Hawley developing Doctor Doom movie for Fox.
Jason Segel's sci-fi series sells to Oneworld for six figures.
Cover Reveals
Teen Vogue has the exclusive first look at Tomi Adeyemi's Children of Blood and Bone! (March 6, 2018)
Sneak Peeks!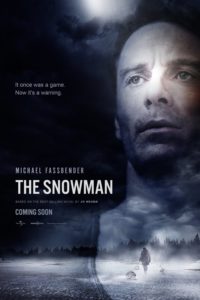 PLEEEEEEEASE let The Snowman be as good as its trailer.
The first trailer for A Wrinkle in Time is out!
The new Blade Runner: 2049 trailer is up.
The trailer for Alias, Grace, the new series based on a Margaret Atwood novel.
The trailer for season 3 of Outlander as arrived!
Book Riot Recommends
At Book Riot, I work on the New Books! email, the All the Books! podcast about new releases, and the Book Riot Insiders New Release Index. I am very fortunate to get to read a lot of upcoming titles, and I'm delighted to share a couple with you each week!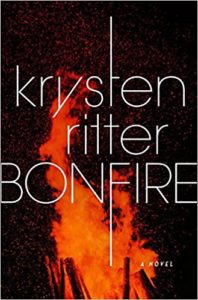 Bonfire by Krysten Ritter (Nov. 7, Crown): This is a really solid mystery from the star of Jessica Jones! An environmental lawyer returns to her small hometown to work on a case, but it quickly drawn back in to a decade-old scandal involving her now-missing former best friend. It reminded me a bit of Sharp Objects, my favorite Gillian Flynn.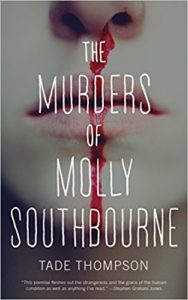 The Murders of Molly Southbourne by Tade Thompson (Oct. 3, Tor.com): If you like your science fiction on the scary side, this is the perfect book for you! Molly Southbourne learns at an early age that she's not like other girls: she spawns new versions of herself every time she bleeds. And those versions inevitably go rogue and try to kill her, so she has to spend her days offing evil versions of herself. IT'S SO INTENSE! 
And this is funny.