Howdy audiobook fans,
First off, I'd like to say a huge thank you to everyone who offered recommendations for the sci-fi road trip audiobook extravaganza. I'm going to put these together for a Book Riot post for future reference but since you all were generous to send me your suggestions, Imma give you the list in this newsletter first. MANY MANY thanks again!
---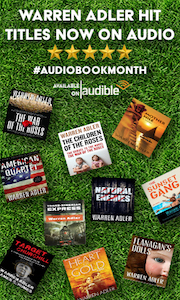 Sponsored by the new summer must-haves: freshly picked audiobooks from bestselling author Warren Adler. Discover them all here.
---
Audiobooks for a road trip with a sci-fi lover and a sci-fi lukewarmer
The MaddAddam Trilogy: Oryx and Crake; The Year of the Flood; MaddAddam by Margaret Atwood
Nightwise by R.S. Belcher
Enders Game by Orson Scott Card
Dark Matter Blake Crouch
Little Brother or Walkaway by Cory Doctorow
The Ocean at the End of the Lane by Neil Gaiman
The Graveyard Book  (go for the full cast production) by Neil Gaiman
I Am Pilgrim by Terry Hayes
NOS4A2 by Joe Hill
Lab Girl by Hope Jahren
Learning to Swear in America by Katie Kennedy
11/22/63–-Stephen King
Dragonflight (and all Dragonrider of Pern series) by Ann McCaffrey
Robopocalypse by Daniel Wilson
Grace of Kings Ken Liu
Books by John Scalzi, narrated by Wil Wheaton like Lock In, Fuzzy Nation, and Agent to the Stars.  
The Domesday Book by Connie Willis
Selected New Books 
If I Understood You, Would I Have This Look on My Face? Written and read by Alan Alda
"The beloved actor shares fascinating and powerful lessons from the science of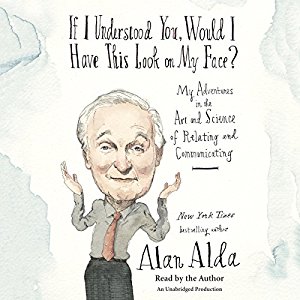 communication and teaches listeners to improve the way they relate to others using improv games, storytelling, and their own innate mind-reading abilities. With his trademark humor and frankness, Alan Alda explains what makes the out-of-the-box techniques he developed after his years as the host of Scientific American Frontiers so effective. This book reveals what it means to be a true communicator and how we can communicate better in every aspect of our lives – with our friends, lovers, and families; with our doctors; in business settings; and beyond."
The Chalk Artist: by Allegra Goodman, narrated by: Orlagh Cassidy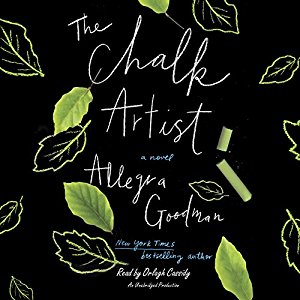 "Collin James is young, creative, and unhappy. A college dropout, he waits tables and spends his free time beautifying the streets of Cambridge, Massachusetts, with his medium of choice: chalk. Collin's art captivates passersby with its vibrant colors and intricate lines – until the moment he wipes it all away. Nothing in Collin's life is meant to last. Then he meets Nina….
The daughter of a tech mogul who is revolutionizing virtual reality, Nina Lazare is trying to give back as a high school teacher – but her students won't listen to her. When Collin enters her world, he inspires her to think bigger. Nina wants to return the favor – even if it means losing him."
I Can't Make This Up: Life Lessons written and read by: Kevin Hart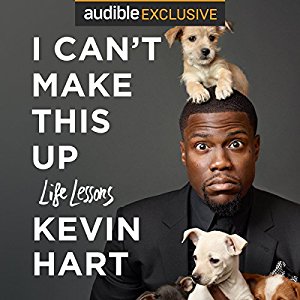 "Superstar comedian and Hollywood box office star Kevin Hart turns his immense talent to the written word by writing some words. Some of those words include: the, a, for, above, and even even. Put them together and you have the funniest, most heartfelt, and most inspirational memoir on survival, success, and the importance of believing in yourself since Old Yeller."
The Switch by Joseph Finder, narrated by Steven Kearney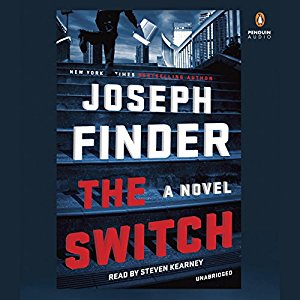 "Michael Tanner is on his way home from a business trip when he accidentally picks up the wrong MacBook in an airport security line. He doesn't notice the mix-up until he arrives home in Boston, but by then it's too late. Tanner's curiosity gets the better of him when he discovers that the owner is a US senator and that the laptop contains top secret files.
When Senator Susan Robbins realizes she's come back with the wrong laptop, she calls her young chief of staff, Will Abbott, in a panic. Both know that the senator broke the law by uploading classified documents onto her personal computer. If those documents wind up in the wrong hands, it could be Snowden 2.0 – and her career in politics will be over. She needs to recover the MacBook before it's too late".
Small Hours by: Jennifer Kitses, narrated by: Tanya Eby, Dan John Miller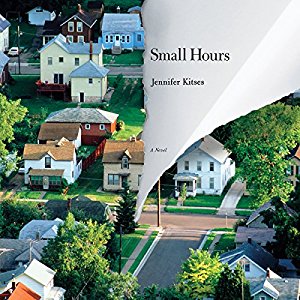 "In the vein of Richard Russo and Tom Perrotta, a gripping, suspenseful, and gorgeous debut novel–told hour-by-hour over the course of a single day–in which a husband and wife try to outrun long-buried secrets, sending their lives spiraling into chaos."
That's it for this week! Audiobook news, LGBTQIA/Pride audiobooks recs, and more next week. And as always, feel free to be in touch on twitter (I'm at msmacb) or at katie@riotnewmedia.com.
Happy listening!
~Katie