Happy Monday, all you glorious book lovers! Hope you're having a great long weekend. Here's a bunch of bookish news to start your week off right. Be excellent to each other. – xoxo, Liberty
---
Sponsored by Random House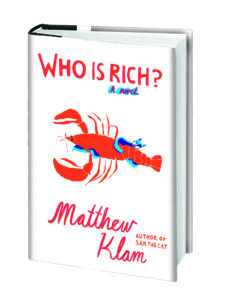 Who Is Rich? is a warped and exhilarating tale of love and lust, a study in midlife alienation, erotic pleasure, envy, and bitterness in the new gilded age that goes far beyond humor and satire to address deeper questions: of family, monogamy, the intoxicating beauty of children, and the challenging interdependence of two soulful, sensitive creatures in a confusing domestic alliance.
---
All the Deal News You Can Use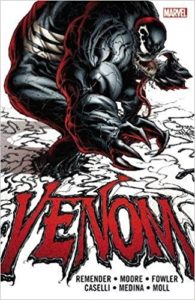 Tom Hardy will star in Sony's Venom movie.
Dee Rees will direct an episode of Electric Dreams, the Philip K. Dick sci-fi anthology series.
Daisy Ridley, Naomi Watts to star in the Hamlet re-imagining Ophelia, based on the young adult novel by Lisa Klein. Here's a first look at Ridley in the film.
André Holland will star in Castle Rock, J.J. Abrams & Stephen King's Hulu series.
Daniel Radcliffe will lead TBS' Miracle Workers (based on the book, What in God's Name, by Simon Rich), which costars Owen Wilson as God. 
Rupi Kaur, author of Milk and Honey, will publish a new book in October.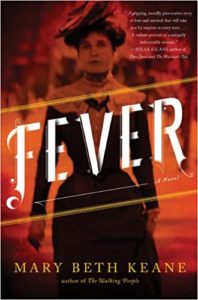 Elisabeth Moss is developing a limited series adaptation of Fever, based on Mary Beth Keane's novel, with Moss set to star.
Jack White announced a children's book, We're Going to Be Friends, based on the White Stripes song.
Blake Lively to exec produce and star in The Husband's Secret, an adaptation of the novel by Big Little Lies author Liane Moriarty.
Bryan Fuller wants to adapt Geek Love. (It's one of my very favorite books, so of course I have feelings about it, like this. And this.) And he still hasn't given up on a fourth season for everyone's favorite literary cannibal.
Cover Reveals
Nnedi Okorafor's third Binti book, Binti: The Night Masquerade, has a gorgeous cover! (Jan. 16, 2018)
Those pesky, deadly hippos are back for mayhem in Taste of Marrow, Sarah Galley's follow-up to River of Teeth. Tor has the first look. (Sept. 12)
Bustle has the first look at Tahereh Mafi's Whichwood, the follow-up to Furthermore! (Nov. 15)
Sneak Peeks!
Break out the tissues, here's the first trailer for Wonder, starring Jacob Tremblay and Julia Roberts.
Grab your dragons! It's the first extended look at season seven of Game of Thrones.
Book Riot Recommends
At Book Riot, I work on the New Books! email, the All the Books! podcast about new releases, and the Book Riot Insiders new release index. I am very fortunate to get to read a lot of upcoming titles, and I'm delighted to share a couple with you each week!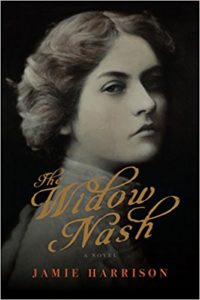 The Widow Nash by Jamie Harrison (Counterpoint, June 13)
Dulcey Remfrey has had an interesting, free-spirited childhood, but despite that fact, it is 1904 and she is now a grown woman and expected to settle down and behave like all the other women of that time. But when her eccentric father returns from an expedition having lost both his mind and all his money, Dulcey is enlisted in a plan by his business partner (and her ex) to help find the missing funds. This is a fantastic story of a young woman defying convention, embarking on an adventure, and reinventing herself. I adored it. (Plus the cover is gold and shiny.)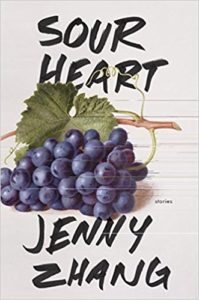 And May is Short Story Month, so this week on Book Riot I rounded up 14 upcoming short story collections I'm excited to read, including releases from Paul Yoon, Samantha Hunt, Bill Roorbach, and Jenny Zhang! I can hear your TBR lists groaning from here.
And this is funny.
Elizabeth McCracken is consistently delightful.