Happy Tuesday! Hope you had a wonderful holiday weekend which involved lots of book reading. I have a few great titles to tell you about today, and as always, you can also hear about several more great books on this week's episode of the All the Books! Rebecca and I talked about amazing books we loved, such as When Dimple Met Rishi, We Are Never Meeting in Real Life, and The White Road.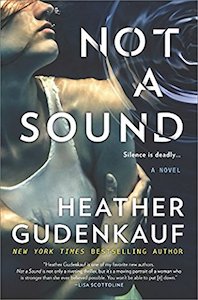 This week's newsletter is sponsored by Not a Sound by Heather Gudenkauf.
When a tragic accident leaves nurse Amelia Winn deaf, she spirals into a depression that ultimately causes her to lose everything that matters—her job, her husband, David, and her stepdaughter, Nora. Now, two years later and with the help of her hearing dog, Stitch, she is finally getting back on her feet. But when she discovers the body of a fellow nurse in the dense bush by the river, deep in the woods near her cabin, she is plunged into a disturbing mystery that could shatter the carefully reconstructed pieces of her life all over again.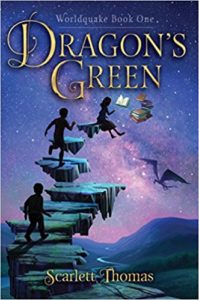 Dragon's Green by Scarlett Thomas
This is the first children's book from the amazing Thomas, and holy cats, is it fun. And it's about – wait for it – BOOKS. When Effie's grandfather becomes seriously ill, she must look after his library of rare and powerful books. But when one of the books falls into dangerous hands, Effie must travel to Otherworld to get it back. Did I mention this is all about books???? Purrrrrrrr.
Backlist bump: Fly by Night by Frances Hardinge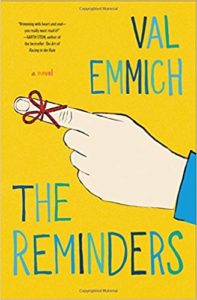 The Reminders by Val Emmich
When Gavin's partner Sydney dies, he literally sets fire to their life together and flees Los Angeles for New Jersey, hoping to be reunited with old friends. There he meets Joan, a ten-year-old girl who has the rare ability to remember everything. Gavin agrees to help Joan win a songwriting contest in exchange for telling him her memories about Sydney. Told from alternating narrators, this is a sad, sweet story of the pain and joy of the past, the curse of remembering everything, and the importance of new friendships.
Backlist bump: Piece of Mind by Michelle Adelman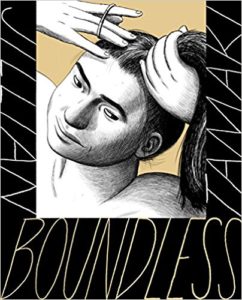 Boundless by Jillian Tamaki
In this marvelous graphic novel, Tamaki delivers several stories: Jenny discovers a Facebook-type better version of herself; a mysterious file brings happiness – or is the end of mankind; Helen literally begins to shrink; humans can suddenly see into the minds of animals. Tamaki tackles self-image, perception, and social media in this wonderful send-up of our virtual lives.
Backlist bump: SuperMutant Magic Academy by Jillian Tamaki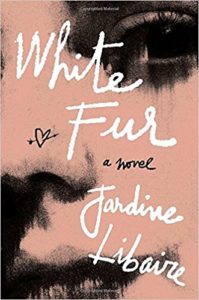 White Fur by Jardine Libaire
Eliza and Jamey are from very different backgrounds, but their attraction to one another is undeniable, and the couple decide to take a risk and move from New Haven to NYC together. But Jamie's family disapprove of the relationship and try to intervene, turning their bliss into a struggle to stay together. White Fur is a ferocious 1980s Romeo and Juliet, crackling with sexual obsession and danger.
Backlist bump: Here Kitty Kitty by Jardine Libaire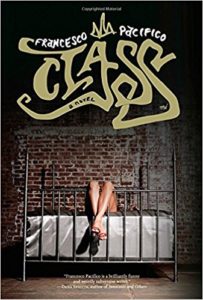 Class by Francesco Pacifico
Ludovica and Lorenzo live in Rome – he's a pretentious burgeoning filmmaker and she works in a bookstore. When Lorenzo gets a scholarship to Columbia, the couple move to Williamsburg, where they immerse themselves in the hipster culture and join up with other Italian expats – but will they be able to support themselves with their art long enough to achieve the American dream? Class is a funny, ambitious novel about art, love, and, well, class.
Backlist bump: Ciao, America!: An Italian Discovers the U.S. by Beppe Severgnini (Author), Giles Watson (Translator)
That's it for me today – time to get back to reading! If you want to learn more about books new and old (and see lots of pictures of my cats, Millay and Steinbeck), or tell me about books you're reading, or books you think I should read (I HEART RECOMMENDATIONS!), you can find me on Twitter at MissLiberty, on Instagram at FranzenComesAlive, or Litsy under 'Liberty'!
Stay rad,
Liberty