Welcome back to In The Club, a newsletter of resources to keep your book group well-met and well-read.
It's hard to believe summer is almost here, when book club attendance is at its spottiest. Some folks finally have time to read the books, while others are off traveling. Regardless, summer is always my favorite time to recommend books, because more folks have just enough additional time to spend some of it reading.
---
This newsletter is sponsored by Every Other Wednesday by Susan Kietzman.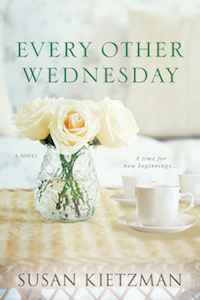 For years, Ellie, Alice, and Joan enjoyed a casual friendship while volunteering at their children's Connecticut high school. Now, with those children grown and gone to college, a local tragedy brings the three into contact again. But what begins as a catch-up lunch soon moves beyond small talk to the struggles of this next stage of life.
Over the course of an eventful year, Ellie, Alice, and Joan will meet every other Wednesday to talk, plan—and find the freedom, and the courage, to redefine themselves.
---
Gone through a couple dud picks? Never fear: Amanda has recommendations that are sure to fire up your next discussion. Side note: I always love it when a few people in the group hate the book at hand, because then there's something to argue about. Discussions are never so boring as when everyone says "It was good!" and then you all sit there staring for another 30 minutes. Of course, I also have to acknowledge that it's less fun for the people who spent hours reading a book they hated…
Enough fiction already! A book club trend we've seen at Get Booked: folks looking for business book recommendations. I'm delighted to direct you to Trisha's post about women and work for some great options.
Maybe you just need more people? Tracy recommends ways to find bookish people IRL (one of which is a book club). I particularly liked the last tip; it's so easy to believe you know exactly what a bookish person "looks" like, but there are stealth book nerds out there!
What's hot right now? I held onto this link so that some of them would actually be out for your group to read. Courtesy of The Millions, here are some of the most anticipated reads of 2017.
New York! New York! New York is on fire! (Y'all I am so sorry, I literally could not resist.) But it's true, people do love to destroy the Big Apple in fiction.
And now for this week's Read Harder Challenge recommendations! Here are round-ups of themed lists for a couple tasks, plus a shout-out each to a personal favorite.
For: Read a book set in Central or South America, written by a Central or South American author.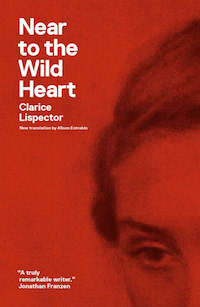 – Near To the Wild Heart by Clarice Lispector doesn't look like it would provoke much discussion, but it's a book that provokes strong reactions across the spectrum. It's Lispector's first novel, is deeply contemplative and frank, and has a very stream-of-consciousness style.
– 100 Must-Read Latin American Books
– Latin American Lit (In Translation) list
– Latin American authors you should be reading on Quartz
– 22 Female Latin American Authors
For: read a book published by a micropress.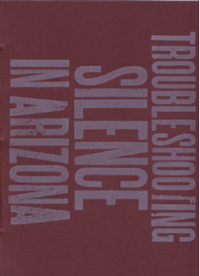 – "Troubleshooting Silence in Arizona" by Bojan Louis, from Guillotine Press is a timely, beautifully written, and hand-stitched essay that I adore!
– Time To Talk About Micropresses
– Task 21's Discussion Board on Goodreads
– Here's a list of comics micropresses!
More Resources: 
– Our Book Group In A Box guide
– List your group on the Book Group Resources page