Welcome back to In The Club, a newsletter of resources to keep your book group well-met and well-read.
---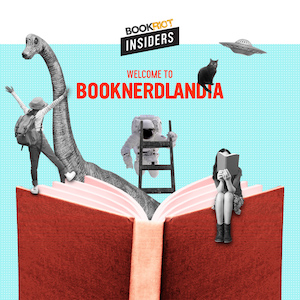 This newsletter is sponsored by Book Riot Insiders.
Level up your reading life with Book Riot Insiders! We've got exclusive content and goodness for subscribers, including a new releases calendar, an Insiders-only forum, a Read Harder podcast, special store deals, and more. Join us!

---
Does your book club need more chill? Bustle has some suggestions on keeping it fun and easy-going. These are all good (and pretty basic). I particularly love the reminder to occasionally pick books by local authors, which increases the chance of getting to meet them, especially if you're not in a high-profile city that gets a lot of touring authors!
No one can pick a book like a librarian. Early Word tallied librarians' 2016 favorites back in December, which means there's a good chance most of these are now available in paperback! I'm a little surprised to see that Dark Matter beat out Homegoing and Underground Railroad (which has now added the Pulitzer to its impressive list of awards), but I can't deny that it's a solid reading choice.
Let's talk about adaptations. Bustle mentioned them as ways to add fun to your book group, and I've always wanted (but never had the time) to be part of a Page to Screen-style book club. And what with everyone re-reading Handmaid's Tale, Atwood teasing a possible sequel, and the TV show premiering soon, that seems like a no-brainer for one (maybe two?) meeting's worth of discussion. Show of hands? Anyone planning a group watch, or discussion after?
Let's get transnational! I'll be honest, that's a word I've never said before. But this list of reads from personal favorite author Mohsin Hamid (whose books are all excellent book club fodder, may I say) perfectly encapsulates the concept, and gives some great reading suggestions.
To serve or not to serve: that is the question. Since not every book group can (or should) be boozy, how about some literary-themed mocktail recipes? This list absolutely made my week, both for range of books used for themes and for drink options, and I will definitely be making some Pan-Galactic Gargle Blasters this summer.
And now for this week's Read Harder Challenge recommendations! Here are round-ups of themed lists for a couple tasks, plus a shout-out each to a personal favorite.
For: read a travel memoir.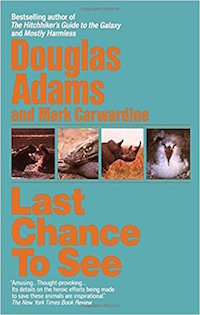 – Last Chance to See by Douglas Adams and Mark Carwardine, in which Douglas Adams goes around the world looking at endangered animals in the early '90s. Yep, that Douglas Adams, so the book is both poignant and hilarious.
– 20 Inspiring Female Travel Memoirs
– 30 travel memoirs specifically for Read Harder!
– Five Great Travel Memoirs from NPR
For: read a collection of short stories by a woman.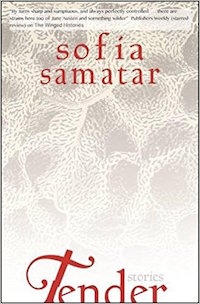 – Tender by Sofia Samatar, which is an incredible collection of fantasy short stories that I just cannot stop talking about. Samatar has huge range, and each story has great hooks for discussion.
– 100 Must Read Short Story Collections
– 15 Contemporary Short Story Collections by Women from Bustle
– 10 Short Story Collections by Women from Bust
– 13 Horror Short Story Collections by Women
– 5 Short Story Collections by Women of Color from Writer's Bone
More Resources: 
– Our Book Group In A Box guide
– List your group on the Book Group Resources page