HarperCollins Introduces Two Book Rec Bots on Facebook
Jumping on the bandwagon of businesses incorporating Facebook Messenger into sales and customer service, HarperCollins has rolled out two artificial intelligence-powered book rec bots. The BookGenie and Epic Reads (YA-specific) bots purport to help readers find new (HarperCollins, natch) books to read based on their taste, mood, and past favorites. This feels like the future, but is it fully baked? One Rioter took it for a test spin.
Penguin Random House Lands Obamas' Book Deal
After a heated auction reportedly involving several publishing houses, Penguin Random House has landed the deal to publish forthcoming books by both Barack and Michelle Obama. Rumor has it that the joint contract went for $65 million, though speculation about that figure–and the number of books the Obamas will write for it–abounds. From what we at Riot HQ can tell, this deal is historic for its price tag and its unique nature; when else has a publisher acquired separately-written books from two people in one go? (Know of an example? Hit reply tell us!)
Dr. Seuss's Wacky Taxidermy
This week's installment of Before They Were (Literary) Stars is one of the more memorable ones I've seen. Decades before he became Dr. Seuss, Theodor Geisel spent his childhood near the zoo where his father worked. When Geisel moved away to New York City, his father began sending him beaks, antlers, and horns from deceased zoo animals. Geisel created sculptures from papier-mâche and the assorted parts. The products are wacky and whimsical creatures that may reveal the origins of the imaginary beasts in his stories.
---
Thanks to Everything Belongs to Us by Yoojin Grace Wuertz for sponsoring This Week in Books.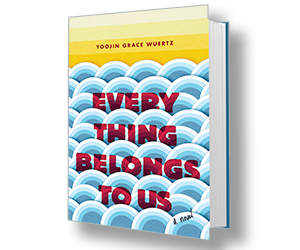 Seoul, 1978. At South Korea's top university, the nation's best and brightest compete to join the professional elite of an authoritarian regime. Success could lead to a life of rarefied privilege and wealth; failure means being left irrevocably behind. In this sweeping yet intimate debut, Yoojin Grace Wuertz details four intertwining lives that are rife with turmoil and desire, private anxieties and public betrayals, dashed hopes and broken dreams—while a nation moves toward prosperity at any cost.