Kicking off your holiday shopping early? It's the last day to get free shipping on all US orders with the code SHIPSFREE. Use the extra hour today to cross some gifts off your list (or treat yourself, we won't tell).
While you're at it, Save 25% on hoodies, hats, socks, scarves, and mugs.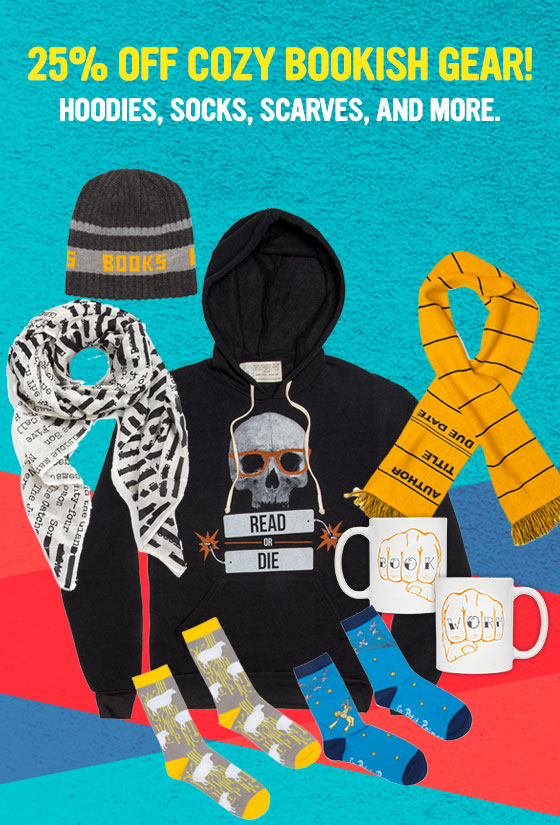 Looking for a chill? The new YA Book Mail is filled with strange and peculiar reads. Get one before they're gone!