Saddle up: It's time for another big book round-up! YEE HAW! I am so excited for so many books coming out in the next few weeks, many of which are out this week. And you can hear more about some of them on this week's episode of the All the Books! Rebecca and I talked about a few amazing books we loved, such as Pull Me Under, The Gold Eaters, and Virgin and Other Stories.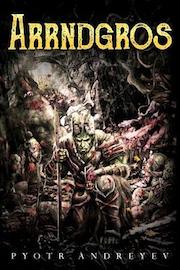 This week's newsletter is sponsored by Arrndgros by Pyotr Andreyev.
Every fantasy reader thinks they know orcs. Savage and brutal. Ferocious in battle. Mindless monsters to be feared—or better yet, obliterated—by those who encounter them.

However, the truth, in both fantasy and reality, is more complex than first impressions suggest. Violent though they may be, orcs have their own rich cultures, spiritual lives, and traditions. Societies where strength, bravery, and skill in battle are prized.

Join the orcs of Arrndgros as they explore, reclaim lost lands, and march to war. Discover orcs as you've never seen them—proud, passionate, courageous, and, yes, brutal. Discover the warrior's emotion. Discover Arrndgros.
**Before we get into today's recommendations, enter for a chance to win a $50 VISA gift card by taking this quick survey.**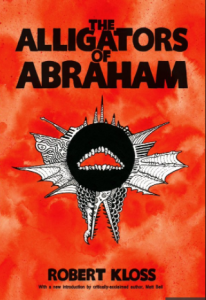 The Alligators of Abraham by Robert Kloss
Last Train from Perdition (I Travel By Night) by Robert McCammon
A Long December by Richard Chizmar
Bruja by Wendy C. Ortiz
The Book of Endless Sleepovers by Henry Hoke
The In-Betweens by Matthew Simmons
Lady Be Good by Lauren Hilger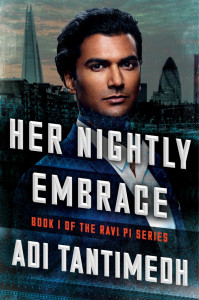 Her Nightly Embrace: Book I of the Ravi PI Series by Adi Tantimedha
Iron Dawn: The Monitor, the Merrimack, and the Civil War Sea Battle that Changed History by Richard Snow
The Long Room by Francesca Kay
Eleanor Roosevelt, Volume 3: The War Years and After, 1939-1962 by Blanche Wiesen Cook
A Portrait of Emily Price by Katherine Reay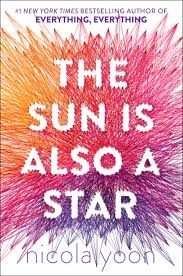 The Sun Is Also a Star by Nicola Yoon
By Women Possessed: A Life of Eugene O'Neill by Arthur Gelb and Barbara Gelb
Stay Golden by Lucky Blue Smith
To Pixar and Beyond: My Unlikely Journey with Steve Jobs to Make Entertainment History by Lawrence Levy
The Facefaker's Game by Chandler J. Birch
The Twenty-Three (Promise Falls Trilogy) by Linwood Barclay
The Game Don't Change by Mazaradi Fox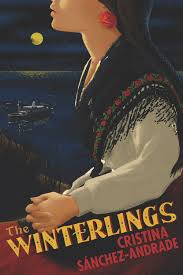 The Winterlings by Cristina Sánchez-Andrade (Author), Samuel Rutter (Translator)
What the #@&% Is That?: The Saga Anthology of the Monstrous and the Macabre edited by John Joseph Adams and Douglas Cohen
What Have We Done: The Moral Injury of Our Longest Wars by David Wood
Who Killed Kurt Cobain? The Story of Boddah by Nicolas Otero
The Art of the Hollywood Backdrop by Karen L. Maness and Richard M. Isackes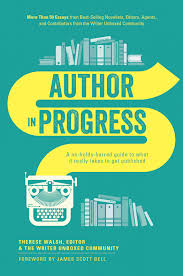 Author In Progress: A No-Holds-Barred Guide to What It Really Takes to Get Published by Therese Walsh (Editor), Writer Unboxed
Double Down (Diary of a Wimpy Kid #11) by Jeff Kinney
The Weaver by Emmi Itäranta
The Wrong Side of Goodbye (A Harry Bosch Novel) by Michael Connelly
The Beach at Night by Elena Ferrante
American Dreamer: My Life in Fashion & Business by Tommy Hilfiger
Experimental Animals (A Reality Fiction) by Thalia Field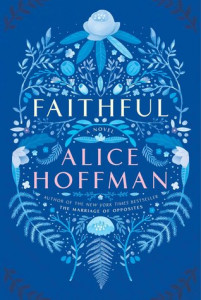 Faithful by Alice Hoffman
Virgin and Other Stories by April Ayers Lawson
Dispossession: A Novel of Few Words by Simon Grennan
Fish in Exile by Vi Khi Nao
Bestiary: Poems by Donika Kelly
Shackleton's Heroes : The Epic Story of the Men Who Kept the Endurance Expedition Alive by Wilson McOrist
When Churchill Slaughtered Sheep and Stalin Robbed a Bank: History's Unknown Chapters by Giles Milton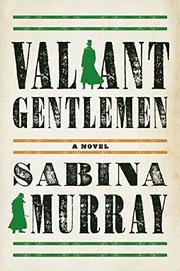 Valiant Gentlemen by Sabina Murray
A Death in the Islands : The Unwritten Law and the Last Trial of Clarence Darrow by Mike Farris
Thus Bad Begins by Javier Marias (Author), Margaret Jull Costa (Translator)
Pull Me Under by Kelly Luce
Frantumaglia: A Writer's Journey by Elena Ferrante (Author), Ann Goldstein (Translator)
Cabo de Gata by Eugen Ruge (Author) Anthea Bell (Translator)
The White Road: Journey into an Obsession by Edmund de Waal (paperback)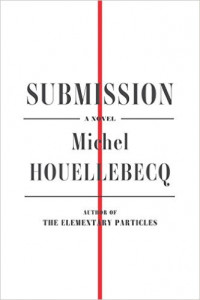 Submission by Michel Houellebecq (Author), Lorin Stein (Translator) (paperback)
Hemingway in Love: The Untold Story: A Memoir by A. E. Hotchner (paperback)
The Gold Eaters by Ronald Wright (paperback)
Queen of the Night (paperback)
YAY, BOOKS! That's it for me today – time to get back to reading! If you want to learn more about books (and see lots of pictures of my cats, Millay and Steinbeck), or tell me about books you're reading, you can find me on Twitter at MissLiberty, on Instagram at FranzenComesAlive, or Litsy under 'Liberty'!
Stay rad,
Liberty