This week's Audiobooks! Newsletter is sponsored by The Call by Peadar O'Guilin.
You wake up alone in a horrible land. A horn sounds. The Call has begun, and you have three minutes and four seconds to save your life from the Sidhe, the most beautiful and terrible fairies you've ever seen. 14-year old Nessa knows she'll be Called soon, and no one thinks she has any chance to survive. But she's going to prove them wrong. Peadar O'Guilin's The Call is a heart-stopping, blood-pounding, can't-put-down-until-you've-read-the-last-word fantasy thriller you won't be able to forget. Could you survive the Call? (Narrator Amy Shiels will appear in next year's Twin Peaks revival!)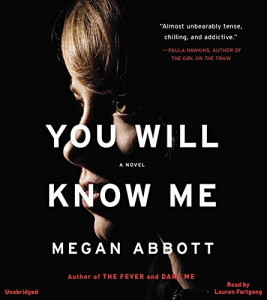 Hello hello! The sunflowers are out here in Kansas, baristas are brewing pumpkin spice lattes, and I even had to wear real pants the other day. I've been celebrating the chill in the air with some fantastic female-driven thrillers. You Will Know Me by Megan Abbott is about gymnastics, girlhood, and a mysterious death that tears a tight community of families apart, and Lauren Fortgang performs it like the star of a one-woman Tony Award-winning show on Broadway. I also live-tweeted my listen of Stephen King's Carrie, which I'd never read (or seen!) before. I knew it was about a high school outcast who gets her revenge at the prom, but everything else was basically a surprise. It's a fast-paced, intense little thriller with badass action scenes performed by Sissy Spacek — definitely the most fun I've had with an audiobook in awhile. I hope you've got some fun listens on deck, too!
11 Websites to Find Free Audiobooks Online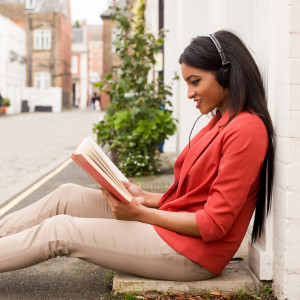 The cat's out of the bag… we love audiobooks at Book Riot. As contributor Nikki Vanry puts it, "We love listening to 'em on our commutes. While we're cleaning the house. While we're running. Or, even while we're cooking. It's a lot of time for audiobook listening." If, like us, you burn through audiobooks faster than you can get your li'l paws on them, you'll be happy to know that Nikki put together a handy guide to 11 websites that offer thousands and thousands of free audiobooks online. In her words, "That's a lot of books. Get to listening."
Nick Offerman is the Voice of Tom Sawyer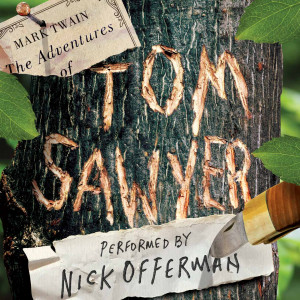 These days a lot of celebrities are getting in on all the audiobook action, which is a trend that I love. That being said, just because someone is a fancy celebrity doesn't automatically guarantee they're going to be fantastic on an audiobook. (If we are at a party together and I'm a little tipsy, you might even be able to get me to name a few duds I've heard.) But when it does work, the combination can be completely MAGICAL. Bryan Cranston and The Things They Carried. Thandie Newton and Jane Eyre. Sissy Spacek and To Kill a Mockingbird. This is why I'm so excited about Nick Offerman's brand new performance of The Adventures of Tom Sawyer by Mark Twain! Head over to Book Riot to get the lowdown and listen to a clip.
13 Audiobooks to Inspire a Road Trip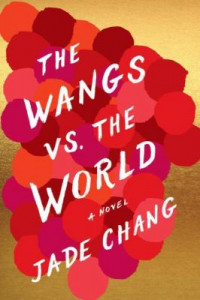 One of the books I'm most excited about this fall is The Wangs vs. the World by Jade Chang, which will finally be here on October 4th. In this road trip book, the dad of a wealthy immigrant family plots a return to their ancestral lands in China after they lose their fortune in the financial crisis. But not everyone in the family is on board, and they wind up on a (hilarious) road trip across America to regroup. In honor of the time-honored Road Trip Book, contributor Rachel Manwill has rounded up 13 of her favorites on audio, from Neil Gaiman to Gloria Steinem. (She's headed out on a two-week cross country road trip herself, so she really knows her stuff!) Check 'em out and add some listens to your TBR.