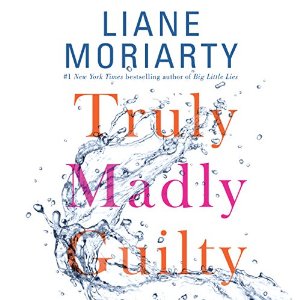 This week's Audiobooks! newsletter is sponsored by Truly Madly Guilty by Liane Moriarty.
Six responsible adults. Three cute kids. One small dog. It's just a normal weekend. What could possibly go wrong? In Truly Madly Guilty, #1 New York Times bestselling author Liane Moriarty takes on the foundations of our lives: marriage, sex, parenthood, and friendship. She shows how guilt can expose the fault lines in the most seemingly strong relationships, how what we don't say can be more powerful than what we do, and how sometimes it is the most innocent of moments that can do the greatest harm. This can't miss audiobook is read by Caroline Lee.
Hello, bookworms! I've been all over the map with my listening this summer, and it's gotten me thinking about the interplay between story and narrator. I've abandoned several great stories with ho hum narrators, as well as ho hum stories with great narrators. But then sometimes you hit the jackpot with a spectacular book read by a spectacular narrator, like Imbolo Mbue's Behold the Dreamers, read by Prentice Onayemi.
In Behold the Dreamers, it's 2008 and Jende and Neni have immigrated to New York from Cameroon to grab their little piece of the American dream. Jende gets work as a chauffeur for Clark Edwards, a senior executive at Lehman Brothers, and Neni is in night school to become a pharmacist. As Jende and Neni watch Clark's work and home life start to crack, so too does their idea of what it means to be an American.
As narrator, Prentice Onayemi shows a fantastic range that's so necessary for this book, seamlessly shifting from Cameroonian chauffeur to wealthy financial executive; Eastern European housekeeper to trust fund hippie; Harlem mother to white church lady. Onayemi nails it, and I'm so excited to listen to more of his work. (I hear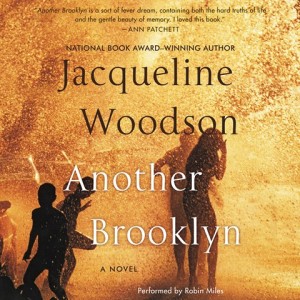 he kills on The Sellout.)
Speaking of spectacular books read by spectacular narrators, Jacqueline Woodson's Another Brooklyn promises to be another jackpot listen. It's her first adult novel in 20 years, and this excerpt read by Robin Miles is amazing.
15 Audiobooks That Will Transport You Around the World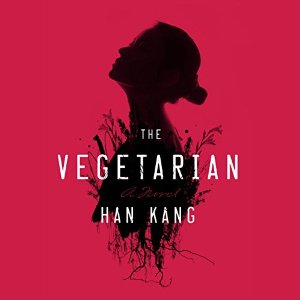 A few weeks ago we had a little chat here about the need for diverse voices on audiobooks. Listening to different accents, rhythms, music, and soundscapes is such an excellent way to become immersed in someone else's world. Jamie at Book Riot has rounded up 15 books that do just that — from Mexico to Australia, Nigeria to Korea, these stellar authors and narrators will transport you all over the globe.
Your Brain Doesn't Get Any Gold Stars for Reading Print Instead of Audio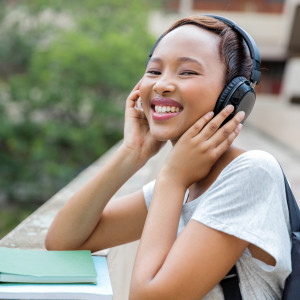 "I've been asked this question a lot and I hate it," writes University of Virginia psychologist Daniel Willingham about whether or not listening to audiobooks is "cheating." In a fascinating blog post, he unpacks this idea of "cheating" itself: it assumes that the listener got some reward without putting in enough effort. He goes on to explain why, from a cognitive perspective, there's no real difference in the work it takes to read a book versus listen to it once you become an adult.
Dr. Willingham describes the two basic processes involved in reading: "decoding" (interpreting strings of letters as words that have meaning), and "comprehension" (understanding the context and story). Researchers have known for years that reading comprehension and listening comprehension are highly correlated. The decoding process, on the other hand, is specific to reading print, and is, in fact, an extra step for your brain. But by the time you're around 10 years old, decoding has become so second-nature that it's essentially automatic and isn't any extra "work."
For more on the science behind why your brain doesn't get any gold stars for skipping audio, check out this great piece by Melissa Dahl at New York Magazine.
Things You Can Do While Listening to Audiobooks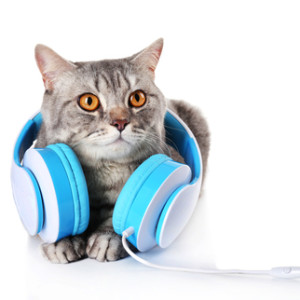 Scooping the cat litter, drowning out office gossip, repairing fences, showering, playing Pokemon Go — these are just a few of the excuses we've found to squeeze in a bit more listening! Sarah D. asked everyone at Book Riot what we do while listening to audiobooks, and she's put the answers together in a handy rundown. Here's what we do while listening, what about you?