Well, August, it's been fun. I'm sad to see you go. But the arrival of fall means BFB: big fall books!  On this week's episode of the All the Books! Rebecca and I talked about some of the books coming out in the last half of 2016 that we are excited about, including I'm Judging You, The Mothers, and Children of the New World. As for this, the second-to-last day in August, it's exciting because the sequel to An Ember in the Ashes, A Torch Against the Night, is finally here! And there are these other books I'm going to tell you about it 3…2…1…
This week's newsletter is sponsored by Portugal by Cyril Pedrosa.
Comics creator Simon Muchat is struggling to find purpose in his existence. Bitter and apathetic towards everything, he gets a chance to travel to Portugal where the roots of his family lie. After an absence of more than 20 years Simon finds himself rediscovering the sounds and smells of his childhood, the radiant warmth of something forgotten. Having soaked up the atmosphere of his fatherland, and driven by the desire to find out the secret behind his family name, Simon sets on a melancholic quest for identity that helps him rediscover his passion for life.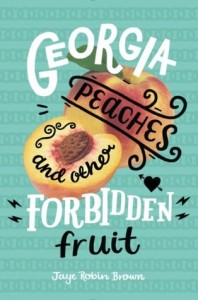 Georgia Peaches and Other Forbidden Fruit by Jaye Robin Brown
Joanna Gordon has been out and proud for most of her years in high school. But when her radio evangelist father moves the family to Rome, Georgia, he asks her something unfair: lay low in her new school and pretend to be straight. Though she reluctantly promises, that agreement is tested when she meets Mary, the friend of a sister. This is a fabulous read! It's a smart, sexy, funny book at queerness and teens and religion, and a refreshing take on what it means to be yourself. More, please.
Backlist bump: Tell Me Again How a Crush Should Feel by Sara Farizan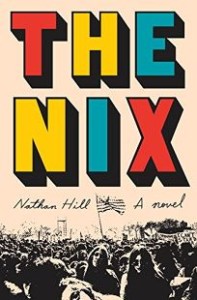 The Nix by Nathan Hill
One of the year's biggest debuts, both literally and figuratively, The Nix is a sprawling, funny (and sad) story about the relationship between a college professor and his mother. Samuel hasn't seen his radical hippie mother since he was a young boy, but when she shows up in his life, asking for help, he decides to give it to her. Helping her means revisiting both their pasts, and learning things about his mother and himself he never realized. If you love big, occasionally self-indulgent literary fiction (and I mean that in a good way), this is perfect for you!
Backlist bump: The Goldfinch by Donna Tartt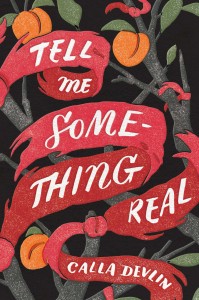 Tell Me Something Real by Calla Devlin
At first you think this is a novel about three beautiful sisters helping their sick mother as she is treated for cancer, narrated by the middle sister. BUT THEN IT TURNS INTO SOMETHING ELSE. Explaining it would give it away, so let me just say: READ IT, READ IT, READ IT! This book is another example, like A.S. King novels, where I feel books shouldn't be labeled as 'young adult' but 'books for humans' instead. PS – Don't forget tissues.
Backlist bump: The Weird Sisters by Eleanor Brown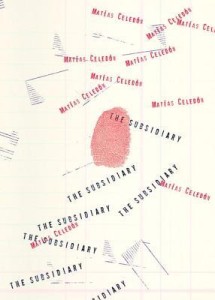 The Subsidiary by Matías Celedón (author), Samuel Ritter (translator)
When the subsidiary offices of a major company suddenly lose power, the employees are locked inside. But a loud speaker message inexplicably tells them to keep working in the total darkness. One worker uses his rubber stamp to keep a record of the ordeal and the horrors that occur as the days go on and no one comes to rescue them. The book itself is told with a stamp, a clever gimmick. I read that Celedón hand-designed this book with a stamp he bought in a bookstore, but I don't know if it gave him the idea, or if he bought it to bring the idea to life. I'm soooooo curious!
Backlist bump: Multiple Choice by Alejandro Zambra (author), Megan McDowell (translator)
YAY, BOOKS! That's it for me today – time to get back to reading! If you want to learn more about books (and see lots of pictures of my cats, Millay and Steinbeck), or tell me about books you're reading, you can find me on Twitter at MissLiberty, on Instagram at FranzenComesAlive, or Litsy under 'Liberty'!
Stay rad!
Liberty