Skip the department store crowds and click your way to a back-to-school wardrobe that declares your book love.
Stock up on $20 adult tees and $15 kids' tees while you can. Sale ends Monday!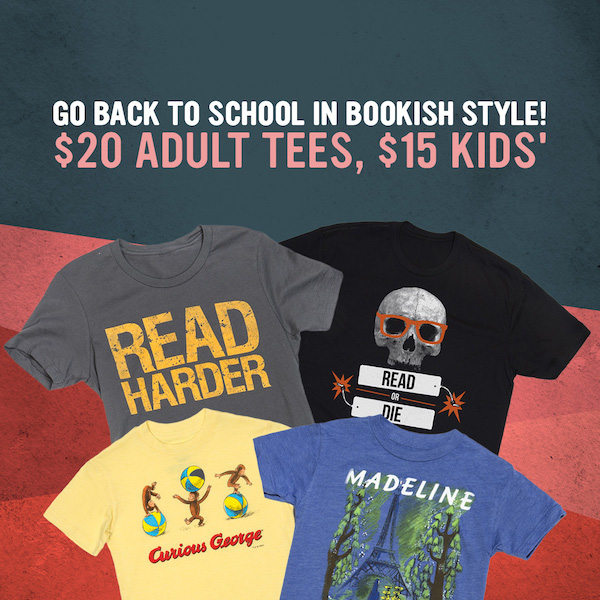 And stock your cabinets with our new pint glasses. Buy 3, get 1 free. Cheers to books!