Sponsored by The Cartographers - Start Reading Now!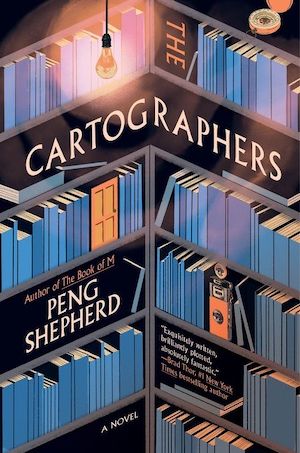 tk
The Office Stars Jenna Fischer & Angela Kinsey Celebrate New Book
Jenna Fischer and Angela Kinsey, co-stars of The Office and co-authors of the new book The Office BFFs: Tales of The Office from Two Best Friends Who Were There, are taking the stage of New York City's Town Hall on May 18th to celebrate the release of their new book. This will be the day after the book releases on the 17th, and it will be Fischer and Kinsey's only in-person book event. "We are proud to welcome Jenna Fischer and Angela Kinsey to The Town Hall to discuss their book and the pop culture phenomenon that was The Office," said Town Hall Artistic Director Melay Araya. The Town Hall event, presented in partnership with the Strand Bookstore, starts 7 p.m. ET on May 18th. You can find out more about getting tickets here.
Tiffany Haddish's New Book I Curse You With Joy Out This November
Tiffany Haddish's next book—an essay collection titled I Curse You With Joy— is scheduled for a November 29th release this year. The book will be published by Amistad, an imprint of HarperCollins Publishers. In Amistad's announcement about the upcoming book, the publisher said, "I Curse You With Joy includes stories of how Haddish uses comedy to metabolize pain and turn it into art, auditioning for Saturday Night Live before being the first Black female comic to host it, how the trauma in her own life has made her more compassionate, and her complicated relationship with her father, whom she reunited with after 20."
Philip Pullman Steps Down as Society of Authors President
Philip Pullman has stepped down as president of the Society of Authors (SoA). The announcement comes after comments Pullman made about Kate Clanchy's controversial memoir, Some Kids I Taught and What They Taught Me. After the memoir was criticized for racial and ablest stereotyping, Pullman spoke out in support of the book in a tweet that has since been deleted. Following Pullman's remarks, the SoA released a statement distancing itself from Pullman's comments. Pullman later tweeted an apology for the harm he caused, saying criticism of Clanchy was "reasonable and balanced." However, as the controversy surrounding the book continued, Pullman decided it would be best to resign from his SoA position. In a letter to the SoA's management committee, the author said he "would not be free to express [his] personal opinion" as long as he remained in the role.
How to Choose Your Next Book to Read — in the Most Chaotic Way Possible
Having trouble deciding what to read next? Here are ten chaotic ways to choose your next book.