Hello Book Friends!
I'm taking a break from packing and feeling overwhelmed about the general disarray of my apartment to bring you this Book Radar newsletter! I hope your Monday is a little more organized than mine, and I hope you're also finding time to breathe. And hopefully you haven't had as much caffeine as I've had today. Unless you really, really want to have a lot of caffeine today. And if that's the case, who am I to stop you? Let's grab another coffee and talk books!
Book Deals and Reveals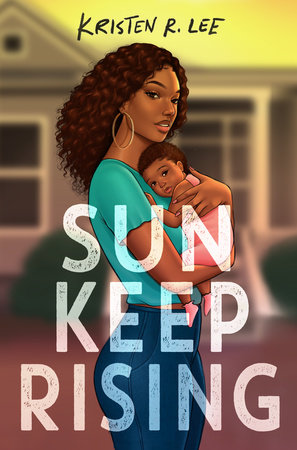 Let's start with another exciting cover reveal. Here's the reveal of Kristen R. Lee's latest, Sun Keep Rising. It's out from Penguin Random House on January 24, 2023.
An illegitimate American princess, a scandalous British royal family, and murder? It's Royal Blood by Aimée Carter, and here's the cover reveal. The book will be out in March.
And here's the cover reveal of Midnight Strikes, a YA time loop fantasy from Zeba Shahnaz, out on March 14th!
Another YA cover reveal! Here's the cover for Free Radicals by Lila Riesen, "in which Afghan-American Mafi's sophomore year gets a whole lot more complicated when she accidentally exposes family secrets, putting her family back in Afghanistan in danger." This one also has a March release.
Avon Books is publishing a new Bridgerton Prequel by Julia Quinn and Shonda Rimes.
After being shut down for more than a week because of a security incident, Macmillan's warehouse has resumed operations.
Brandon Taylor, author of Real Life and Filthy Animals, has been named acquiring editor for L.A.–based indie publisher Unnamed Press.
ABC is celebrating the 30th anniversary of Beauty and The Beast with a hybrid live-action/animated broadcast special.
After years of development, Peacock has canceled its adaptation of an award-winning fantasy book Jade City by Fonda Lee.
Marvel is debuting a gay Spider-Man, known as Web-Weaver.
Book Riot Recommends
I'm a Contributing Editor at Book Riot, I write the Today in Books newsletter, and I'm a Bibliologist for Book Riot's Tailored Book Recommendations subscription service. I also have a PhD in English, so I'm basically a doctor of books. Books are my life, in other words, so in this section of the newsletter, let me share with you some upcoming books I'm super excited about. And I think you will be too!
Prepare Your Shelves!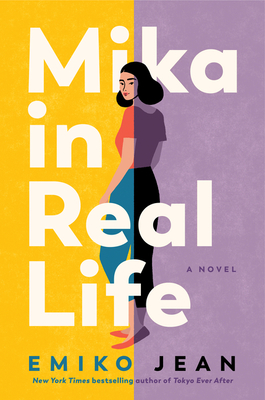 Mika in Real Life by Emiko Jean (William Morrow, August 9th)
Add Emiko Jean to the list of exciting YA authors who are taking the jump into adult fiction. You might recognize Emiko Jean as the author of last year's YA hit Tokyo Ever After, which was also a Reese's Book Club pick. And you might have known that Tokyo Ever After was getting a sequel in October, entitled Tokyo Dreaming. Yes, I do intend to read Tokyo Dreaming, and I'm looking forward to it. But I'm even more excited to see what Emiko Jean is up to in her adult debut, Mika in Real Life.
Mika Suzuki is 35 and her life is a complete disaster. Her last relationship was a total mess that ended up going up in flames. She might just be living with a hoarder. She's a constant disappointment to her traditional Japanese parents. Oh, and she's just been fired from her job. But when Mika finds herself at her lowest point, the only place she can go from here is up, right?
That's when she gets the call. Literally. She gets a phone call from Penny, the daughter Mika put up for adoption sixteen years ago. Penny is looking to forge a relationship with her birth mother, and Mika is desperate to be the kind of woman her daughter can look up to. And so Mika tells a little lie. And then another lie on top of that lie to cover up the first lie. And before Mika knows it, she's invented an entire made-up life for herself, one in which she's mature, put-together, is lucky in love, and has a successful career. Mika is desperate to have the life she's imagined for herself, and she wants Penny in her life. But with all the lies she's telling and secrets kept hidden, is Mika setting herself up for disaster? (Obviously, yes)
What I'm Reading This Week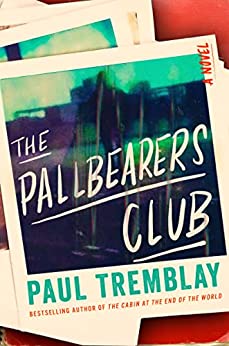 The Pallbearers Club by Paul Tremblay
Sense and Second-Degree Murder by Tirzah Price
The Woman in the Library by Sulari Gentill
Woman, Eating by Claire Kohda
Siren Queen by Nghi Vo
Homegoing by Yaa Gyasi
Don't forget you can get three free audiobooks at Audiobooks.com with a free trial!
Monday Memes
Confession: I sometimes love books, and yet I don't remember anything about them.
Come Work for Book Riot
Ever wanted to be cool and work for Book Riot? Now's your chance! Book Riot is currently hiring an Editorial Operations Associate. If you love getting into the nitty gritty of behind-the-scenes work, this might be the job for you! We're looking for someone to help us keep our (metaphorical) Content Trains running smoothly! Work with the Ed Ops team to support Editorial and the Book Riot writers! We are committed to building an inclusive workforce and strongly encourage applications from women, individuals with disabilities, and people of color. Apply by August 8th, and get all the details here.
And Here's A Cat Picture!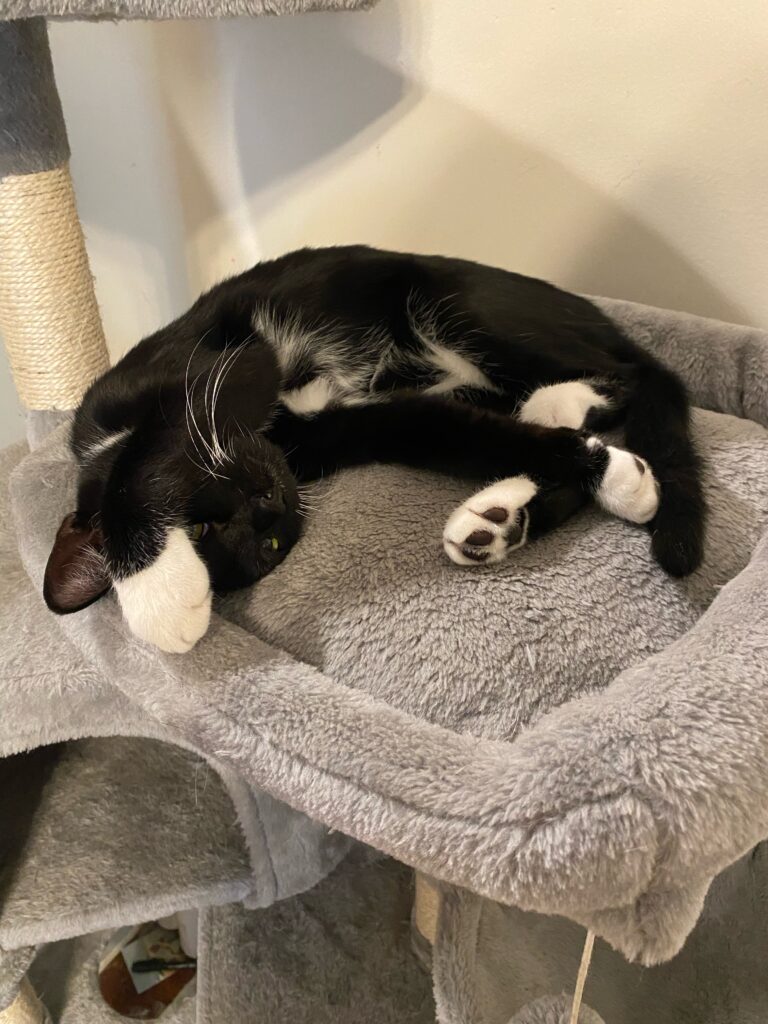 It's hard to believe we've only had Remy for a little over a month. This little guy is making himself right at home. Which is funny because we're about to move and he's going to have to get use to a whole new home. Here he is, blissfully ignorant of the 6 hour flight in his near future.
And that's all that's on the Book Radar agenda for today, friends. I hope you have a wonderful week. Talk soon!
💙 Emily