Sponsored by Flatiron Books publisher of HELL BENT by Leigh Bardugo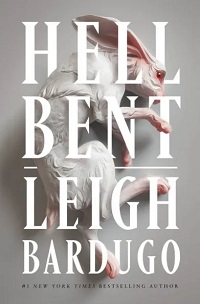 Wealth. Power. Murder. Magic. Alex Stern is back and the Ivy League is going straight to hell in this sequel to Ninth House, the smash bestseller by Leigh Bardugo. Thick with history and packed with Bardugo's signature twists, Hell Bent brings to life an intricate world full of magic, violence, and all too real monsters.
It's Dark Academia Day here at Book Riot, a celebration of the gothic, the intellect, and the aloof. You'll find us sitting in the corner of the drafty hall, sipping black coffee, clothed in tweed, brooding over demonic prep boys, Dark Academia tropes, Dark Academia in science fiction and fantasy, horror, YA, and even manga, and of course contemplating the reasons Dark Academia is so perennially popular. Grab your cardigan and pull up a chair, the library's open all night and there's plenty to read.