Greetings and salutations! Welcome, or welcome back, to the Kissing Books newsletter. I'm PN Hinton, here to give you the rundown on the world of romance, including new releases, recommendations, and other entertaining ways to pass your time.
I am feeling really pumped about how my Sapphic September is going! I recently finished Iris Kelly Doesn't Date and was so happy to see the evolution of her character and how she got her HEA with Stevie. Oh, and as a fair warning, the TikTok I previously shared was not wrong about the spicy level. *fans self* I won't say which chapters they were in, but I can say that it is not Chapter 32 (although that was an emotional one).
Have you signed up for The Deep Dive yet? This literary publication features writing from Book Riot's Editorial Staff, and is perfect for both casual and power readers alike. And now is the perfect time to join, since for all of September, brand-new free subscribers will be entered to win a copy of Parable of the Sower by Octavia E. Butler as well as five mystery books. Click here to sign up at no cost and be entered to win.
Bookish Goods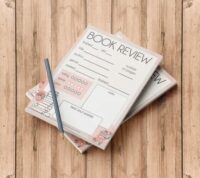 One of the other challenges I started this month was using a physical book journal to track my reading. I've tried this before and quickly realized I am one who needs a form to fill out for these. So, this writing pad is right up my alley with a quick way to review a book for later fleshing out. $10
New Releases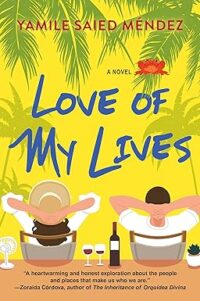 Madi knows that she should be happy with the trajectory of her life. She has a satisfying career and a successful boyfriend who she thinks will propose any day now. He even has the same initials that came to her in a dream from her abuela years before. Still, she yearns for me. When she goes to Puerto Rico to spread her abuela's ashes, she meets someone who has her questioning who her fated mate actually is as well as everything about her life back home.
When Rufus is suddenly made the Earl of Oxney, he finds himself the target of multiple people who are scheming to take the title and associated riches from him. One of these people is Luke, the son of a smuggling den, who also proves himself to be a very competent secretary. This lands the men in a partnership of sorts that soon develops into more as the attraction between them builds. But Luke did come to his role with ulterior motives, and when those come to light, it threatens any possible future the two men could have.
For a more comprehensive list of new releases, check out our New Books newsletter.
Riot Recommendations
Last week was a fairly busy weekend for me. On Saturday, a friend came in from out of town for an indie bookstore crawl. Then, on Sunday, I went out to lunch with a longtime friend and her fiancée, which was followed by a trip to Barnes & Noble.
Yes, my wallet cried.
The lunch with my friend and fiancée was really nice because I got to learn a bit more about the woman who is going to marry one of my closest friends. It also got me to thinking about how sweet a "later in life" romance can be. Just because I got married hella young doesn't mean I don't understand the idea of waiting. After all, marriage is work no matter how old or young you are when said knot is tied. You're still going to grow and change as a person with your partner, regardless of whether you get married at 20 or 40. So you want to be sure of the partner that is selected.
That said, I decided to focus on some "later in life" romances today, meaning they feature a lead character who is age 40 or above.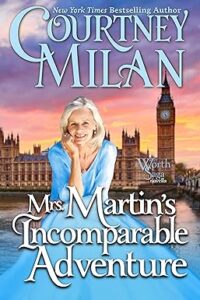 Mrs. Beatrice Martin is perfectly happy living her life the way she wants to, especially when it comes to righteously spiting her Terrible Nephew at every turn. When rooming house owner Miss Violet Beauchamps shows up demanding that Beatrice pay said Terrible Nephew's back rent, she understandably refuses. However, the two decide to join forces to take him down and find themselves falling in love along the way.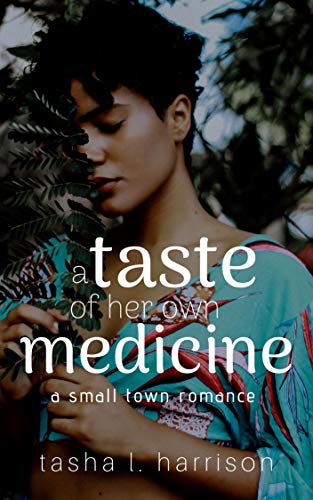 After her divorce is finalized, Sonja finds herself in need of a job for the first time in years. She signs up for a class for entrepreneurs, hoping that establishing a business will help to provide for her and her children. What she wasn't expecting was the attraction she would feel to the very handsome and very young instructor, Atlas. Neither can deny the attraction between them, but will they be able to overcome all the obstacles facing them? And is Sonja really ready to enter into another relationship again?
I've already had a wedding and, by extension, a wedding song, but I still took this quiz for funsies. And, real talk, the song I got is one of my faves.
Check out this interview with Meg Cabot about her latest witchy romance, Enchanted To Meet You.
And that is all I have for y'all today. I'll be back in your inboxes on Monday and in the meantime you can still find me on the sinking ship that may be Twitter. Until then, happy readying and stay hydrated.