Brains and brawn are supposed to be natural enemies, but I think that's a lot of hooey. There's always common ground — or at the very least, mutual respect — to meet on. Maybe you'll find something in this newsletter that can appeal to both the jocks and the nerds in your life!
Book Riot's editorial team is writing for casual and power readers alike over at The Deep Dive! During the month of September, all new free subscribers will be entered to win Parable of the Sower by Octavia Butler plus 5 mystery books from The Deep Dive. To enter, simply start a free subscription to The Deep Dive. No payment method required!
Bookish Goods
This store has plenty of awesome comic book stands, no matter what character you like, or whether you want the stand on the wall or on your desk! $20
New Releases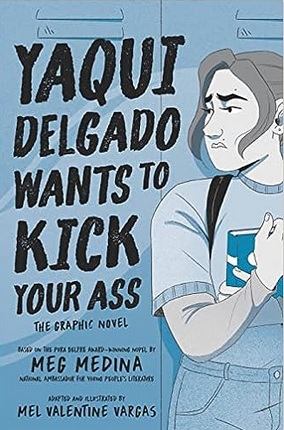 "Piddy" Sanchez has barely started at her new high school when she finds out that a girl she doesn't even know has it out for her. Why? Has Piddy done something to offend her, or does Yaqui Delgado just hate Piddy for who she is? More importantly, how can Piddy deal with the constant bullying? Based on the prose novel, this is a YA comic that readers of all ages can enjoy and identify with.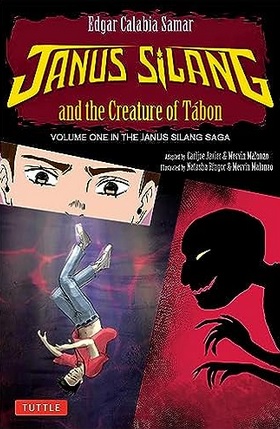 Also based on a novel, this story follows Janus, a teenager who enters a video game tournament only for all of the other contestants to drop dead around him. The culprit: nightmares that have escaped into the real world. It's up to Janus and a mysterious ally to protect reality from these mythological monsters!
For a more comprehensive list of new releases, check out our New Books newsletter!
Riot Recommendations
Today's Riot Rec theme is: football! American football season starts on Thursday! Are you ready?! Here are some comics to get you in the right frame of mind!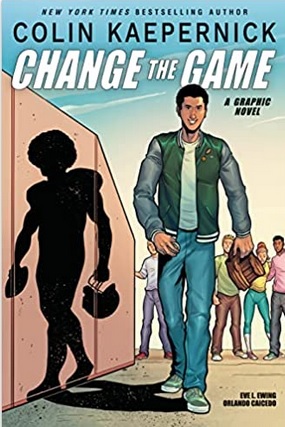 Kaepernick rose to fame (or infamy) on the football field by kneeling in protest against police brutality. But before all that, he was a high school athlete learning how to make the right decisions for him, no matter what anyone else thinks.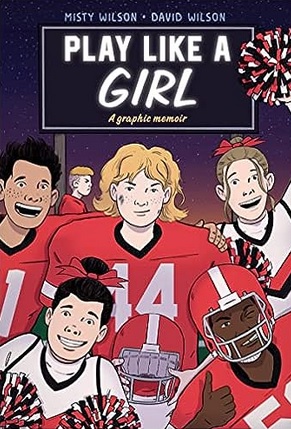 Play Like a Girl by Misty Wilson and David Wilson
As a stubborn seventh-grader, Misty decides to join the school football team and prove she's just as good a player as any of the boys. But the boys don't want her there, the girls don't understand why she would want to play football, and training is seriously tough. Can Misty stick it out and prove herself to everyone, including herself?
I apologize for the lack of One Piece in this newsletter: I didn't realize the release date was quite so soon! I promise that next Tuesday's newsletter will have plenty of piratey (not pirated) content for all.
~Eileen