Greetings and salutations! Welcome, or welcome back, to the Kissing Books newsletter. I'm PN Hinton, here to give you the rundown on the world of romance, including new releases, recommendations, and other entertaining ways to pass your time.
It's the final week of August y'all, which means that, in theory, the dog days of summer will soon be behind us. In reality, for some people, including myself, there will be no crisp, brisk fall air. At best, it will hopefully just drop below triple digits. Oh well. I can still read about places where there is an actual fall.
One of the many services that Book Riot offers is the New Release Index. Since 2017, this service has worked to keep readers up to date with all the latest book releases. Most would agree that keeping up with a TBR pile is a Sisyphean task for most book dragons and velocireaders, but hey, there's never any harm in trying. Subscribe today to start giving it your best shot!
Bookish Goods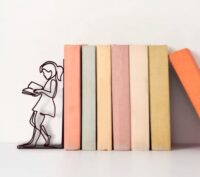 This is simple yet powerful and would be a perfect addition to any bookshelf. It's both functional, cute, and minimalist, which makes it an all around winner for me. Plus it helps to balance out the non-minimalist approach I take towards books themselves, or at least that is what I'm going to tell myself. $23
New Releases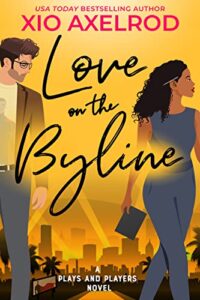 Blake is a journalist whose work has recently consisted of following celebrities and writing about their escapades. Ollie is the best friend and executive assistant to the up-and-coming star who is the subject of Blake's upcoming article, which will hopefully move her from the rag mags. Another thing they have in common is that they were college sweethearts who both felt the other one got away. Despite this setup at a second chance, both are determined to stay professional, which proves to be exceedingly difficult the more time they spend together.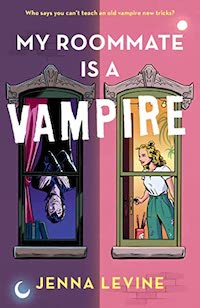 Days away from being evicted, Cassie has no other option than to move into the seemingly-too-good-to-be-true room for rent she sees online. At first, things with Frederick seem normal enough; they're on opposite schedules, so they very rarely see each other. However, when Cassie opens the fridge one day and sees a large amount of blood bags in there, she realizes that there is much more to her handsome roommate than she initially thought and is left trying to figure out how to deal with being attracted to the vampire she now lives with.
For a more comprehensive list of new releases, check out our New Books newsletter.
Riot Recommendations
I'm still on a bit of a myth kick after reading Clytemnestra y'all, 'cause I enjoyed it that much. Now, it's not a romance by any stretch of the imagination, especially if you're well versed on how her story ends. But it's still a good, powerful read and one I highly recommend for anyone out there wanting to channel their inner bad ass. Because Clytemnestra is certainly that. And I love the power that comes with the title of a book being named after one of the main characters.
As a romance reader, though, I do love a happily ever after in my books. Hell, I'll even take a happily for now every once in awhile. When we get those two thoughts combined, we get today's recommendations, which are books that are both named after a main character and reference Greek mythology. As an added bonus, both books are part of a duology about twin brothers and are written by two different authors.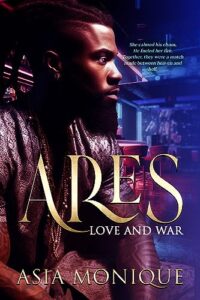 Ares by Asia Monique
Ares is the co-owner of a nightclub in Houston, Texas along with his twin brother Eros, who has a reputation for being unapproachable. Nyx is an astronomer who can see the layers beneath his stoic façade. When the two cross paths, it seems destined in the stars that they will end up together.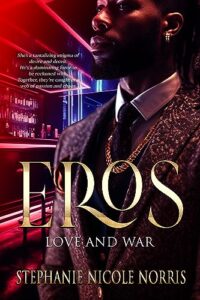 Eros by Stephanie Nicole Norris
When Amara enters the club Eros owns with his twin brother, his attention is immediately drawn to her despite her being there with her fiancé. Amara is also attracted to him, but for the sake of her mother, must follow through with her engagement. When he gets wind of this, he is determined to help get her out of this lifelong commitment and possibly give them a chance to see what options are out there for them.
I enjoyed this list of some of the awesome things you can find in libraries…outside of books of course.
Just because it's a bad idea doesn't mean it isn't the perfect set-up for a romance novel.
And that is all I have for y'all today. I'll be back in your inboxes on Thursday with a fresh newsletter full of recommendations, new releases, and other fun stuff. You can still find me over on Twitter under @PScribe801. Until then happy reading and stay hydrated.