Hey‌ ‌there‌ horror fans, ‌I'm‌ ‌Jessica‌ ‌Avery‌ ‌and‌ ‌I'll‌ ‌be‌ ‌delivering‌ ‌your‌ ‌weekly‌ ‌brief‌ ‌of‌ ‌all‌ ‌that's‌ ‌ghastly‌ ‌and‌ ‌grim‌ ‌in‌ ‌the‌ ‌world‌ ‌of‌ ‌Horror.‌ ‌Whether‌ ‌you're‌ ‌looking‌ ‌for‌ ‌a‌ ‌backlist‌ ‌book‌ ‌that‌ ‌will‌ ‌give‌‌ you‌ ‌the‌ ‌willies,‌ ‌a‌ ‌terrifying‌ ‌new‌ ‌release,‌ ‌or‌ ‌the‌ ‌latest‌ ‌in‌ ‌horror‌ ‌community‌ ‌news,‌ ‌you'll‌ ‌find‌ ‌it‌ ‌here‌ in‌ ‌The‌ ‌Fright‌ ‌Stuff.
It's almost hard to believe, but it's that time of year again! We're only a few weeks out from fall and soon school doors everywhere will open. In the spirit of the incipient Back-to-School season, this week's Fright Stuff recommendations are dedicated to just some of the wonderful middle grade horror books that have been, or will be, released this year.
(And I do mean "just some"! Honestly, there's so much amazing horror being published all across the board lately that I'd need a whole book's worth of space to cover it all!)
But first! Looking for even more books to add to your reading list? Book Riot's New Release Index will keep you in the know about all the latest books. Subscribe today — you won't be able to read them all, but it's fun to try!
Bookish Goods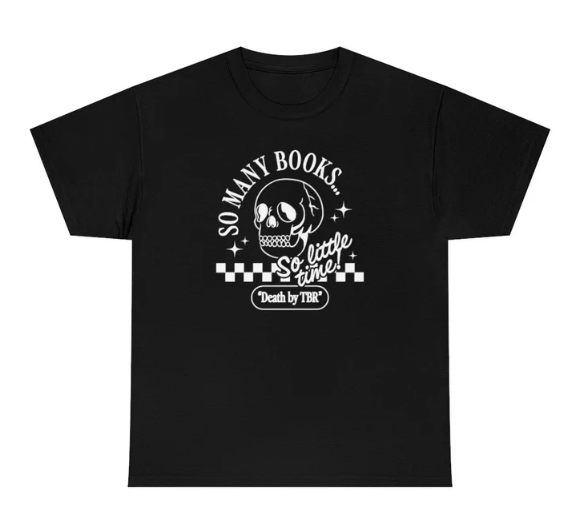 "Crushed to death by falling books" is beginning to feel like an increasingly likely option for my cause of death, just saying. Celebrate your own mortality and the likelihood that your piles of unread books will haunt you into the afterlife with this "Death by TBR" T-shirt by NicolaSaidWhoa, available in several sizes and four colors.
$24+
New Releases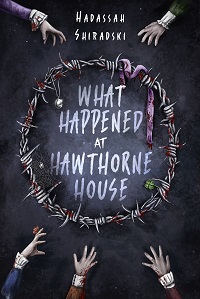 An imaginary game played by a group of girls in a 1920s orphanage dormitory goes terribly wrong in this new historical horror novella by Hadassah Shiradski. Rosalyn was the one who invented the game as a way to entertain herself and the other girls she shared a room within the Hawthorne House Orphanage. But what started as a make-believe game about a royal court soon becomes deadly serious. Desperate to have some kind of control over their lives, the girls vie for power and position in the imaginary court, twisting the rules and driving the stakes higher and higher as the danger grows. And Rosalyn is right there with them, determined to win the game she began and crown herself Queen. At any cost.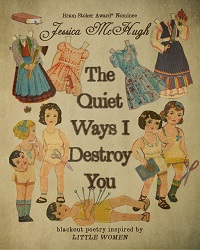 Jessica McHugh's new blackout poetry collection is out tomorrow! I've been a fan of her work — both her poetry and the accompanying art — since the publication of her Frankenstein collection, A Complex Accident of Life, and I'm really excited for this new book. I've never been a fan of Louisa May Alcott's Little Women, personally, but I'm really excited to see how McHugh transforms the novel in this 155-poem (one for each year of the book's publication) cosmic horror collection. (Maybe she'll even change my mind about the source text!) To hear more about The Quiet Ways I Destroy You from the author herself, check out this interview with Frightful.
For a more comprehensive list, check out our New Books newsletter!
Riot Recommendations
Nightmare Island is about 12-year-old Serenity who finds herself pitted against an island of faceless monsters with backward feet in an effort to save her little brother. Serenity has always had nightmares, and she's always hidden those frightening dreams about silver butterflies and shadowy monsters from her parents. But when her younger brother, Peace, starts having nightmares of his own and her parents take him away to the sinister Duppy Island for "treatment," Serenity starts to question whether the images she's been seeing in her head were ever nightmares to begin with. Because if she's suddenly seeing silver butterflies in real life, shadowy monsters can't be far behind.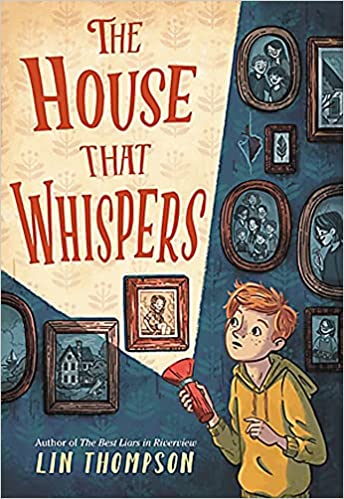 An 11-year-old trans boy, Simon, and his siblings, are sent to stay at their grandmother's strange old house while their parents have the kind of "talk" about their marriage that you don't have around your young children. But if the knowledge that things in his family are about to change drastically, and the fact that he's the only one in his family who actually knows he's a boy named Simon, weren't enough for a young boy to handle, there's also something very wrong with his grandmother's house. Creepy shadows are gathering in the corners. Something is scratching inside the walls. Determined to discover the truth, Simon recruits his sisters into a ghost hunt. Someone is haunting his grandmother's home and Simon's going to find out who and why.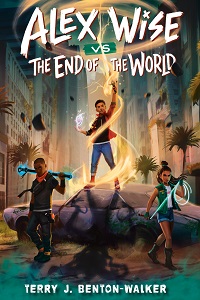 Now, obviously, apocalyptic stories don't always fall under the horror umbrella. Alex Wise vs. the End of the World is actually a middle grade fantasy novel about rising 7th grader Alex Wise who ends up being gifted with powers and charged with stopping the Horsemen of the Apocalypse from ending the world. But hey, it's got shadow monsters, and of course, there are the sinister figures of the Horsemen themselves. So I'd argue Benton-Walker's newest definitely has a place in this newsletter! Alex will have to figure out his new powers quickly if he and his ragtag team of co-heroes are going to manage to not only defeat the horsemen and save the world but also save Alex's sister Mags from the spirit of Death possessing her. Not what you'd call your average summer vacation!