Hi mystery fans! The beautiful romance community has once again come together to be helpers with a romance-themed auction to benefit survivors of the Maui wildfires. That link also lists the five organizations the funds will go to f you're looking for a way to help but don't want to play the auction game.
Are you a velocireader? If so Book Riot's New Release Index will keep you in the know about all the latest books. New books for days! Subscribe today — you won't be able to read them all, but it's fun to try!
Bookish Goods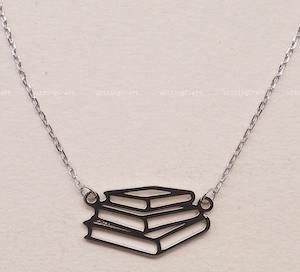 Here's a nice charm necklace for book lovers that comes in silver, gold, and rose gold finish — plus, a variety of size options. ($25)
New Releases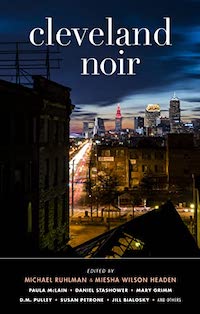 Cleveland Noir edited by Michael Ruhlman and Miesha Wilson Headen
For fans of noir anthologies!
This is a great way to find new (to you) great writers in the crime genre. I love short story collections for when I want to read but only have small bursts of time. This collection, as the title makes very clear, focuses on Cleveland, Ohio, as the setting written by a bunch of great authors. "Cleveland is a working-class town, though its great institutions were founded by twentieth-century robber barons and magnates…"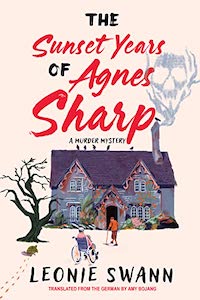 For fans of amateur, elderly sleuths, translated novels, and quirkiness — it opens with a turtle finding a dead body!
Sunset Hall is a home in the English countryside where elderly residents, including Agnes Sharp, live. When a police officer visits and they learn of the dead body next door, they must remain cool, calm, and collected since they themselves are housing a dead body…And that's how they set out to find the killer of the new dead body in order to pin their dead body on.
Looking for more new releases? Check out our New Books newsletter!
Riot Recommendations
I've got two paperback releases for you if you have been waiting on that format to finally get to dive into these titles!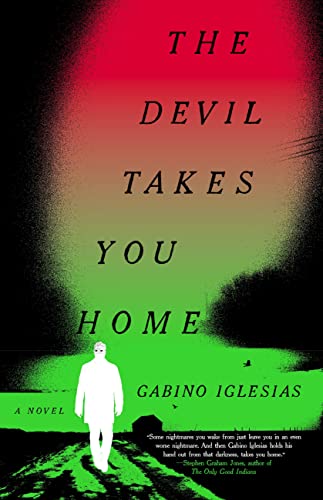 For fans of gritty noir and assassins!
After taking too many days off to care for his sick daughter (cancer) Mario is fired from his job, leading him to accept a murder-for-hire job. Things only get worse when his daughter dies and his wife leaves. Drowning in debt, despair, and anger, he takes on a bigger job: rob a Mexican cartel for $200,000. What could possibly go wrong?!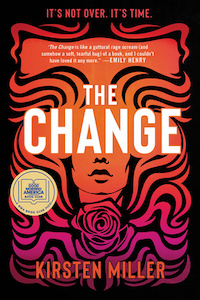 For fans of revenge and books that take on a difficult subject without being graphic just for the sake of it.
Three middle-aged women — Nessa, Harriett, and Jo — are going through turmoil in their lives when suddenly they realize they have a gift. Nessa's "gift" is that she sees the ghosts of girls who are seeking to have their bodies found so their killers can be punished. With a slew of missing girls the police are treating as runaways, these three different women come together to help these dead girls, including the body that's just been found…
(TW adult predators of teen girls as theme/ suicide / sexual harassment, groping/ domestic child abuse, not graphic/ mentions past late-term pregnancy loss / sexual assault not on page or detailed, aftermath from a character not involved's POV of being blocked from calling police)
News and Roundups
20 Heart-Pounding Thrillers of the Last Decade That Keep You on the Edge of Your Seat
Hallmark: Will There Be Any More Hannah Swensen Mysteries Cooked Up Soon?
The Last Thing He Told Me: 10 Differences Between the Book and Series
Hard-Boiled Hope in Clark and Division
Liberty and Tirzah chat new books on All The Books! including No One Leaves the Castle by Christopher Healy.
EveryLibrary and Book Riot Partner to Launch Parent Perceptions Survey on Public Libraries and Current Issues
Tana French answers questions about her next anticipated book, The Hunter