Y'all!
Heartstopper season 2 is out, and I can't talk to anyone right now because I'm in that post-Heartstopper release bliss bubble. But how are you doing? I hope well! Let's talk books.
Delighting velocireaders since 2017, Book Riot's New Release Index will keep you in the know about all the latest books. New books for days. Subscribe today — you won't be able to read them all, but it's fun to try!
Book Deals and Reveals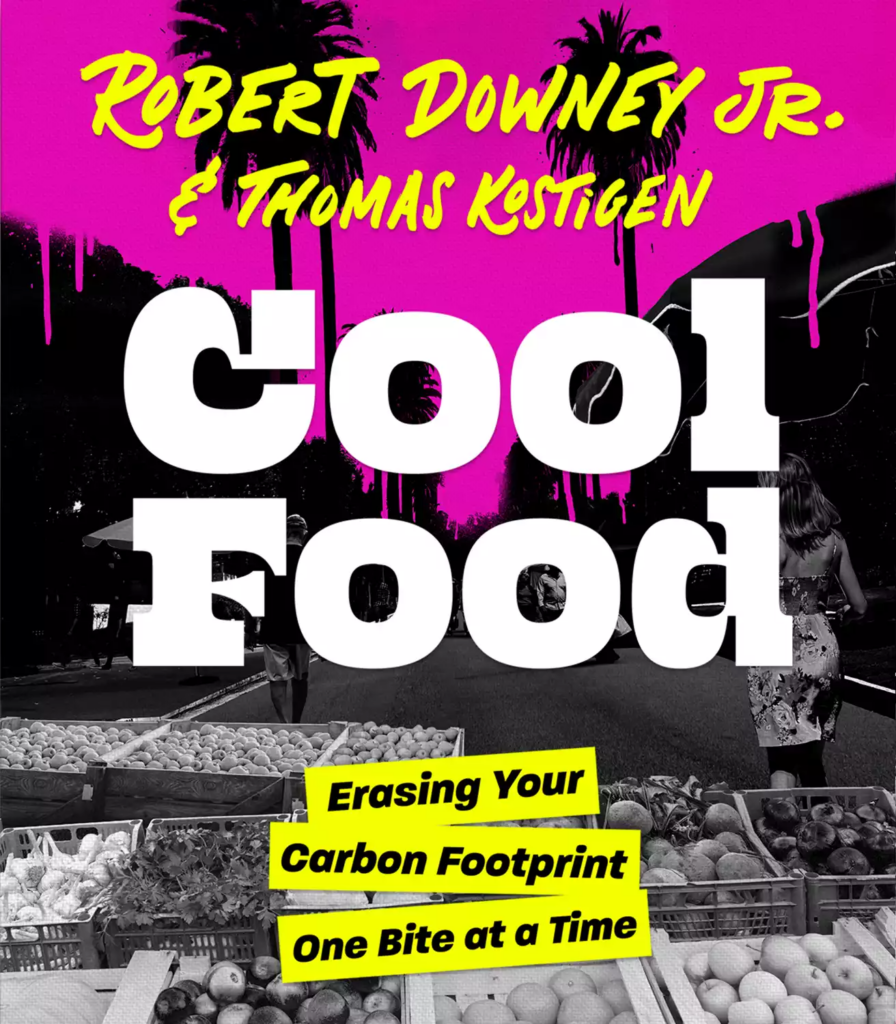 Robert Downey Jr. has revealed the cover of his forthcoming book, Cool Food: Erasing Your Carbon Footprint One Bite at a Time. Per its publisher, Blackstone Publishing, the book is an "eye-opening" exploration of sustainable food habits, action items, and over two dozen delicious recipes. The book, co-written with New York Times bestselling author and journalist Thomas Kostigen, will be out on January 23, 2024.
Here's the cover of Leanne Schwartz's upcoming YA romantic fantasy To A Darker Shore. It's out on April 2, 2024.
Actor Delroy Lindo has sold a currently untitled memoir to Little, Brown. The book is set for a fall 2025 release.
Sarah Pekkanen, co-author of The Wife Between Us, will be writing two more books for St. Martin's Press. The new books will launch what St. Martin's intends to be a one-book per-year schedule for Pekkanen.
Eric S. Singer will be adapting his book American Prometheus: The Triumph and Tragedy of J. Robert Oppenheimer for YA readers. The adult version of the biography was published in 2005 and has since won a Pulitzer and was adapted by Christopher Nolan for his film Oppenheimer.
The Ripped Bodice, a romance book store, opened in Brooklyn over the weekend.
An adaptation of best-selling author Daniel Kraus' upcoming novel Whalefall is in the works. The book is scheduled to publish on August 8 by MTV Books, an imprint of Simon & Schuster.
Lin-Manuel Miranda is reportedly in the process of adapting Sol Yurick's 1965 novel The Warriors into a Broadway musical.
Book Riot Recommends
Hi, welcome to everyone's favorite segment of Book Radar called Book Riot Recommends. This is where I'll talk to you about all the books I'm reading, the books I'm loving, and the books I can't wait to read and love in the near future. I think you're going to love them too!
Join Rebecca & Jeff in the First Edition podcast to consider the 10 finalists for the "It Book" of August and pick a winner.
Can't Wait for This One!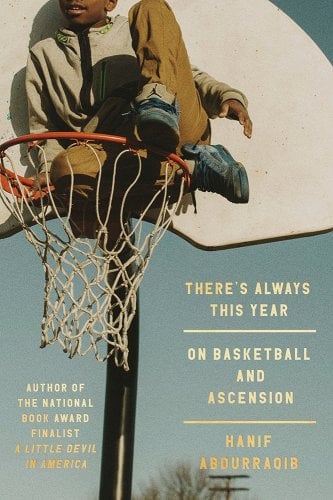 Hanif Abdurraqib is an author, poet, and cultural critic. But one of the most significant parts of his identity is basketball fan. Abdurraqib grew up in Ohio in the 1990s and had the opportunity to witness the golden age of the sport. In this book, Abdurraqib looks at his personal love and connection with basketball while also reflecting on the nature of success, what it means to make it, talent, role models, and LeBron James. Just to name a few topics this book covers!
If you have yet to read one of Abdurraqib's books, then you're in for a treat. The author's prose is passionate, poetic, and personal. And I didn't mean to go for alliteration there, but it worked out that way. Even if you're just a casual basketball fan (or don't care about the sport at all), there is so much to love about Abdurraqib's lyrical writing and storytelling style.
What I'm Reading This Week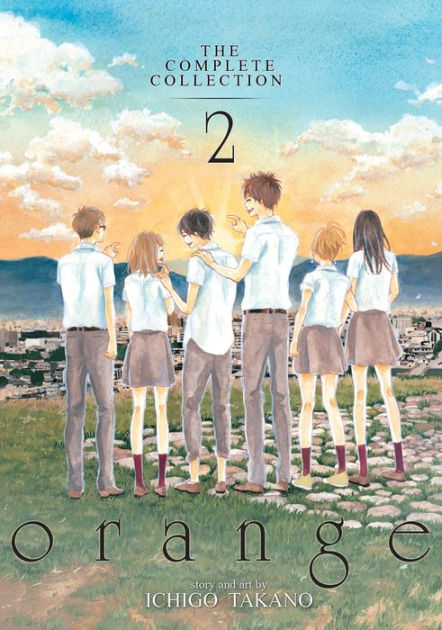 Orange: Volume 2 by Ichigo Takano
Thirst for Salt by Madelaine Lucas
Seven Empty Houses by Samanta Schweblin, translated by Megan McDowell
Pageboy by Elliot Page
Reviving Ophelia by Mary Pipher and Sarah Pipher Gilliam
Monday Memes
This is definitely me trying to get everyone to read Chain-Gang All-Stars immediately.
And Here's A Cat Picture!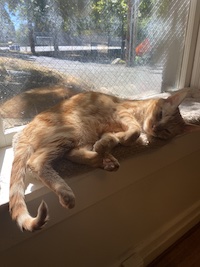 The beautiful cat-in-window pictures continue! This time we've got Murray again. He is the king of window sunbathing. This cat is the most chill and relaxed cat I've ever met. It makes me wish I was chill and relaxed too. But, you know, he doesn't have to pay bills, so that makes it easier for him.
And that's all for Monday, friends! Have a good week.