Greetings and salutations! Welcome, or welcome back, to the Kissing Books newsletter. I'm PN Hinton, here to give you the rundown on the world of romance, including new releases, recommendations, and other entertaining ways to pass your time.
Here we are at the start of another week. Some of y'all with kiddos may be preparing for the return to school. We'll be in that boat next week ourselves. I have to say that summer seems to get shorter and shorter each year, which makes me sad for kids nowadays. While it's true they get a few more days off during the year, I hate he misses out on the "traditional" three-month summer I had growing up. Oh well; such is life.
One of the many services that Book Riot offers is the New Release Index. Since 2017, this service has worked to keep readers up to date with all the latest book releases. Most would agree that keeping up with a TBR pile is a Sisyphean task for most book dragons and velocireaders, but hey there's never any harm in trying. Subscribe today to start giving it your best shot!
Bookish Goods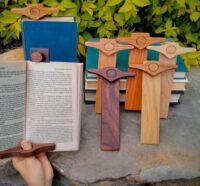 I recently redeemed three of my BOTM credits for my August box. So something tells me I should consider investing in a book holder very soon. When you factor in they also come with their very own bookmark and the two fit together for easy storing? Seems like a win/win all around! Prices start at $17
New Releases
Aside from being loved ones for a soon-to-be-happily-married couple, Samantha and Russ don't have a whole lot in common. She is the office manager for the Buxom Boudoir photography company in charge of the launch of the company's "photobus." He works full-time at a restaurant and has been tasked with getting the food truck ready for launch. These professional endeavors put them both at Chicago's street festival and leaves more opportunities for them to run into each other.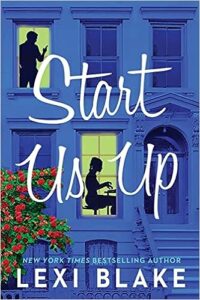 When tech genius Ivy trusts the wrong person, her promising career crashes and she has to move back in with her mother. Heath is a pro at writing code and believes it can be found in everything, even his grandmother's legendary matchmaking skills. When they met, it seems like a mutually beneficial professional relationship for both of them. However, there is also that bothersome spark of attraction that doesn't seem to want to go away.
For a more comprehensive list of new releases, check out our New Books newsletter.
Riot Recommendations
I recently finished You Can't Spell Treason Without Tea. I had been working on it for a bit due to, once again, getting distracted by other books. But I enjoyed it overall. While I wouldn't personally classify it as a cozy, as there were a lot of high stakes involved, I definitely would classify it as a slow burn.
Which of course got me thinking about slow burns in romances. I know that some people loathe these because they want all the sexy scenes, which is fair because to each their own. I am a fan of these types of romances, though, especially if the payoff is worth the wait. Now this isn't always the case since there are some slow burns out there that are also off-the-page. But even then, for me, the journey is well worth it. With that said, here are some recommendations that I have for slow-burn romances.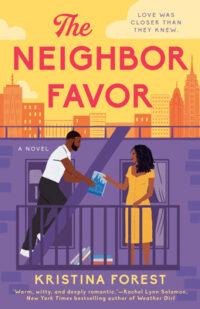 One day while Lily is stuck on a subway, she sends an email to N.R. Strickland, the author of her favorite under-the-radar fantasy novel. To her surprise, he writes back and they start up a correspondence. After making plans to meet, he suddenly ghosts her, leaving her confused and heartbroken. Months later when she needs a date for her sister's wedding, she asks handsome neighbor Nick, not realizing that he is the same man she talked with months earlier. Now he's left searching for a way to explain what happened all those months before.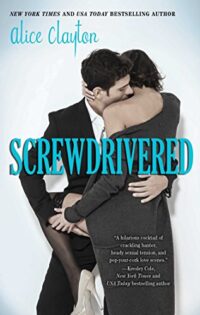 When software engineering genius and romance novel lover Viv inherits her grandmother's house, she sees this as an opportunity to embark on an adventure and find a real-life romance of her own. When she finds out that the house also comes with a cowboy, she is even more sure of a love match. The only snag is uptight librarian Clark, who insists on calling her Vivian. As Viv is about to find out though, still waters run deep and the romance she is looking for may be with the last person she expects.
If you've been hearing about the recent discourse between Romance BookTok and the Seattle Kraken hockey team, this is a fairly good and neutral summary of the issue.
Pick a food in every color and get a Disney soulmate. I got Prince Edward from Enchanted, which gave me pause until I realized he has more than enough sunshine to balance my grumpy tendencies, so it pans out.
And if you like romantic suspense, here are some books to add to your ever-expanding TBR.
And that is all I have for y'all today. I'll be back on Thursday with a fresh newsletter and in the meantime I can be found floating around over on the site that still Twitter in my heart under @PScribe801. Until then, happy reading and stay hydrated.