A quick note before we dive in: you'll notice that today's links will take you to Libby, a free app where you can borrow ebooks, digital audiobooks, and magazines from your public library. Many of you already know and love Libby, and now you can borrow August's most exciting new releases (or put them on hold) right from this newsletter. Happy reading (and borrowing)!
Hello, my bookish friends! Can you believe it is freaking August??? I still need someone to figure out a way to stop time for a while so I can get more reading done. The first Tuesday of each month is always a HUGE day for new books, so my TBR only grows more. Cadillac problems, amirite? At the top of my list to acquire today are The Museum of Human History by Rebekah Bergman, The Apology by Jimin Han, and The Narrow by Kate Alice Marshall. You can hear about some more of the fabulous books coming out today on this week's episode of All the Books! Danika and I talked about some of the books we're excited about, including Tom Lake, Bellies, and The Underworld. And a special shout-out to Rioters Jenn Northington and S. Zainab Williams, whose book Fit for the Gods: Greek Mythology Reimagined, is out today!
Today I am doing a round-up of several exciting books from the first Tuesday of August 2023. Below, you'll find titles (loosely) broken up into several categories, to make it easier for your browsing convenience. I hope you have fun with it! And as with each first Tuesday newsletter, I am putting asterisks *** next to the books that I have had the chance to read and loved. Not that many yet from today, for some weird reason, but I plan to correct that soon. YAY, BOOKS!
Delighting velocireaders since 2017, Book Riot's New Release Index will keep you in the know about all the latest books. New books for days. Subscribe today — you won't be able to read them all, but it's fun to try!
Biography and Memoir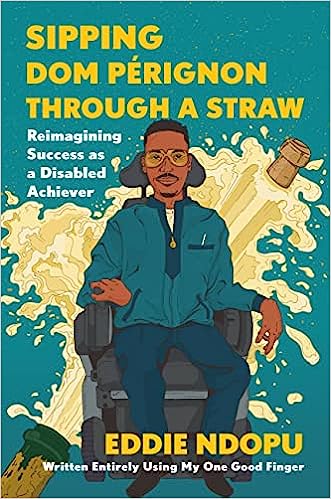 The Many Lives of Mama Love: A Memoir of Lying, Stealing, Writing, and Healing by Lara Love Hardin
Ira Hayes: The Akimel O'odham Warrior, World War II, and the Price of Heroism by Tom Holm
Pulling the Chariot of the Sun: A Memoir of a Kidnapping by Shane McCrae
Sipping Dom Pérignon Through a Straw: Reimagining Success as a Disabled Achiever by Eddie Ndopu
Fiction
Family Lore by Elizabeth Acevedo ***
Weft by Kevin Allardice ***
Birder, She Wrote: A Meg Langslow Mystery by Donna Andrews
Ariane, A Russian Girl by Claude Anet, Mitchell Abidor (translator)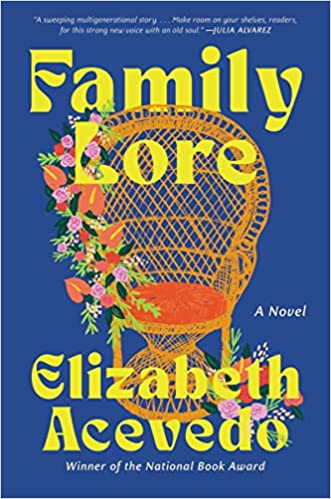 The Museum of Human History by Rebekah Bergman
Witness: Stories by Jamel Brinkley ***
Oh God, The Sun Goes by David Connor
The Way Life Should Be by William Dameron
Bellies by Nicola Dinan ***
The Apology by Jimin Han
The Lookback Window by Kyle Dillon Hertz
The Peach Seed by Anita Gail Jones
Those We Thought We Knew by David Joy
I Will Greet the Sun Again by Khashayar J. Khabushani
Mobility by Lydia Kiesling
Lush Lives by J. Vanessa Lyon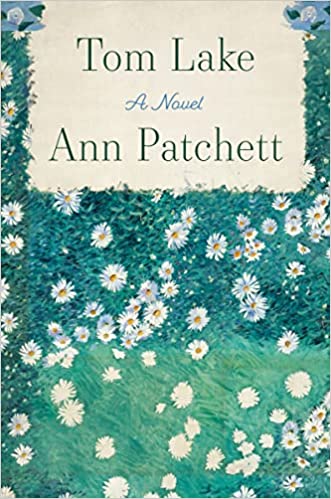 Disruptions: Stories by Steven Millhauser
The End of August by Yu Miri, Morgan Giles (translator)
Tom Lake by Ann Patchett ***
The African Samurai by Craig Shreve
The Hundred Loves of Juliet by Evelyn Skye
My Name Is Iris by Brando Skyhorse
At the Coffee Shop of Curiosities by Heather Webber
Middle Grade
Gallowgate by K. R. Alexander
Mystery and Thriller
What Never Happened by Rachel Howzell Hall
Evergreen (A Japantown Mystery Book 2) by Naomi Hirahara
The Trap by Catherine Ryan Howard ***
Just Another Missing Person by Gillian McAllister
To Catch a Storm by Mindy Mejia
Gone Tonight by Sarah Pekkanen
Someone You Trust by Rachel Ryan
Nonfiction
The Underworld: Journeys to the Depths of the Ocean by Susan Casey ***
The Kingdom of Surfaces: Poems by Sally Wen Mao
Falling Back in Love with Being Human: Letters to Lost Souls by Kai Cheng Thom
Anansi's Gold: The Man Who Looted the West, Outfoxed Washington, and Swindled the World by Yepoka Yeebo
Romance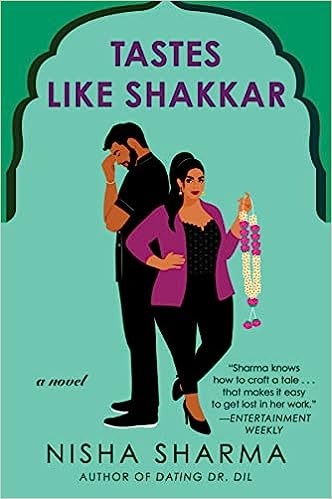 The Art of Scandal by Regina Black
Change of Plans by Dylan Newton
Tastes Like Shakkar by Nisha Sharma
With Love, From Cold World by Alicia Thompson
Sci-fi, Fantasy, and Horror
The Hanging City by Charlie N. Holmberg
Time's Mouth by Edan Lepucki ***
Fit for the Gods: Greek Mythology Reimagined edited by Jenn Northington, S. Zainab Williams ***
The Book of Witches: An Anthology edited by Jonathan Strahan ***
Underjungle by James Sturz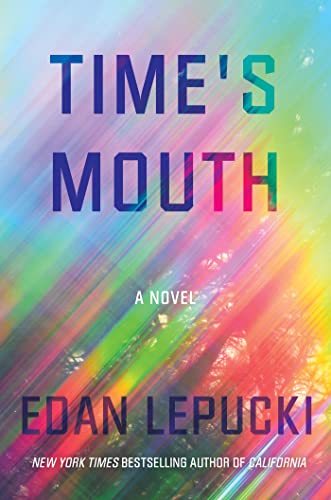 The Bonus Room by Ben H. Winters
Join Rebecca & Jeff in the First Edition podcast to consider the 10 finalists for the "It Book" of August and pick a winner.
Young Adult
Damned If You Do by Alex Brown
Kiss the Girl (Meant To Be) by Zoraida Córdova
True True by Don P. Hooper
The Déjà Glitch by Holly James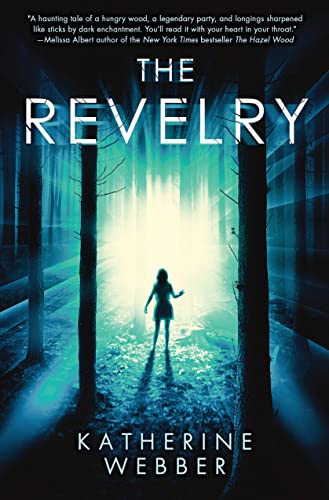 The Narrow by Kate Alice Marshall
The Boy You Always Wanted by Michelle Quach
A Little Like Waking by Adam Rex
Stars in Their Eyes: A Graphic Novel by Jessica Walton and Aśka
The Revelry by Katherine Webber
---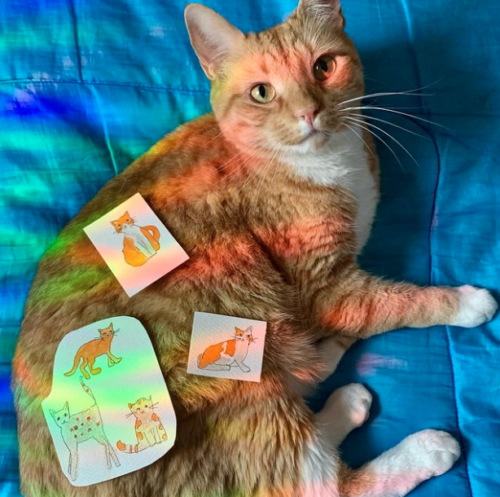 ---
That's it for me today, friends. I am sending you love and good wishes for whatever is happening in your life right now. Thank you, as always, for joining me each week as I rave about books! See you next week. – XO, Liberty