Hello mystery fans! In the world of I-refuse-to-get-another-streamer, I bought the film Everything Everywhere All at Once so I'm currently excited to watch it!
Have you checked out the new podcast First Edition? The newest episode has the very fun game Rebecca and Jeff play where they try to guess the "it" book of August. I personally love that they do this every month and that the episodes in between all focus on different bookish things from funny reader stories to interesting author and publishing insider chats — always new, never boring. Listen to First Edition on Spotify, Apple Podcasts, or your podcatcher of choice.
New Releases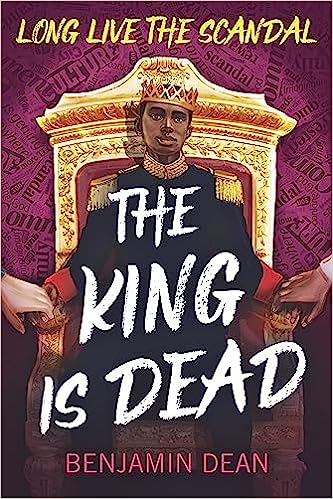 For fans of YA mysteries, monarchy, and romance!
James is only 17 when his father dies, making him the next King. If that wasn't stressful enough he's the first Black monarch in the UK. The press is especially coming for him, making things even worse for James who has a boyfriend working at the palace that he doesn't plan on coming forward with. Then his boyfriend mysteriously disappears and secrets from the royal family begin to leak…Can James trust anyone?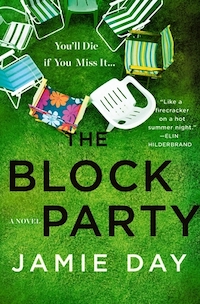 For fans of multiple POV and neighborhood mysteries!
This has a fun addition to the whodunnit, where you also don't know who the victim is. So you're trying to solve two mysteries as you get to know the residents of an exclusive cul-de-sac. You get family, friendship, adults, and teens as you watch everything leading up to how and why someone is killed…
(TW mentions past miscarriages/ stalker/ recounts past child drowning/ alcoholism, addiction/ recounts past domestic abuse, including sexual assault/ survived overdose/ attempted suicide, detail/ racism/ mentions past date rape/ statutory/ suicide, on page)
For a more comprehensive list of new releases, check out our New Books newsletter.
Riot Recommendations
Recently I discovered that one of my absolutely favorite graphic novels will finally have the conclusion release in 2024. Which means we are once again playing "You should absolutely read this book before the next one releases!"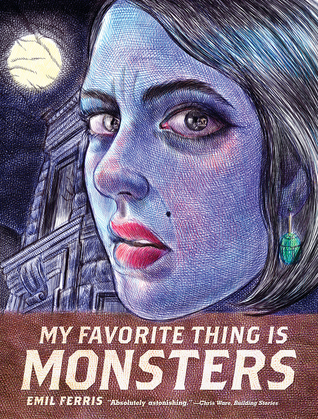 I love the art, story, cleverness, and main character of this graphic novel which is written as 10-year-old Karen Reyes' graphic diary. Each page looks like Karen drew out her day, memories, thoughts, and love of B-movie horror — she does, after all, love monsters so much she identifies as one. Set in Chicago in the 1960s, Karen uses her graphic diary to work out her personal life and also solve the murder of her upstairs neighbor…
I'll note that this does have a higher price than most graphic novels, but it's because it is 420ish pages — so I think of it like a few volumes in one!
I'm so excited that I already preordered book two, which is the conclusion and will release in April 2024: My Favorite Thing Is Monsters Vol 2. The cover is perfect!
(I don't remember TWs, and didn't keep notes back when I read it.)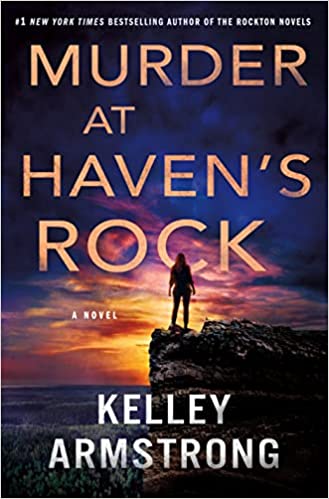 For fans of police procedurals with a twist: the remote location of a secret town with people in hiding.
This is a spinoff of the Rockton series, which takes the two leads from there and puts them in a brand-new place. You do not have to read the Rockton series to read this one, but you can if you want even more books in your life.
Married sheriff and detective Casey Duncan and Eric Dalton are moving to a new secret community that houses people that need hiding — sometimes good people, sometimes not. But before the project is completed, things go awry with two missing crew members, which soon become a dead crew member and a missing person…
(TW briefly mentions past suicide, not detailed/ Parkinson's discussions past and present)
The sequel, The Boy Who Cried Bear, will be out in February 2024.
News and Roundups
Crime writer S.A. Cosby loves the South — and is haunted by it
Patricia and Liberty discuss new releases on All The Books! including Their Vicious Games by Joelle Wellington
The past is inescapable in two new mysteries
Clemons' True Crime Podcaster Attracts More Attention Than She Bargained For
Introducing 'Clark and Division': Uncovering Histories